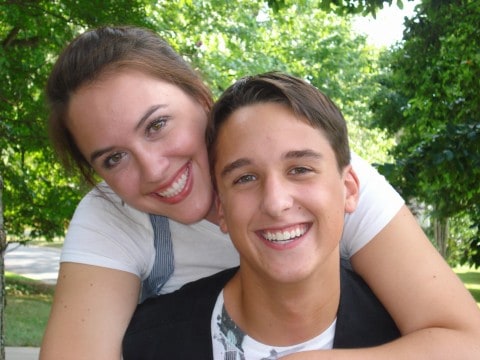 I know the Bible wants us to remain humble, and I certainly strive to be. But I'm a mom and I'm allowed to be proud of my kids!
Tonight Joshua's youth band (Fusion) played for the normal evening service. I watched him like I had never seen him before, or lived with him, or done his dirty laundry and picked up his room. Here was this handsome, mature young man helping to lead in worship.
He played keyboards (which is unbelievable to me) and was the only male singer. He was downright good! Actually, great, but I'm trying to remain humble 🙂 Most importantly, he worshiped, and you can bet I cried.
After all the years of trusting God to bring beauty from the ashes of our family. To believe there was a plan in all the chaos and struggle. Knowing God loves my children more than I do yet still wanting to see God's hand on each of their lives.
So tonight's glimmer of light was so precious to me. Seeing Rachel and Joshua both develop into such strong leaders with glowing personalities and strong opinions!
But I am more than proud. I am grateful for the opportunity to be their mom and their friend. Knowing my life has not been in vain when I see their faithfulness. God is good.