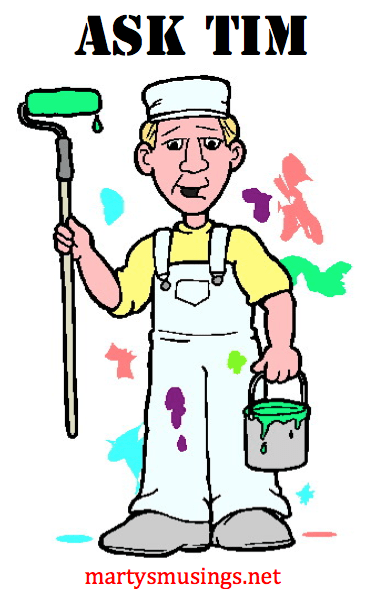 Today's Ask Tim question is from our friend Kim:
Can you tell me how to repair pet damaged walls?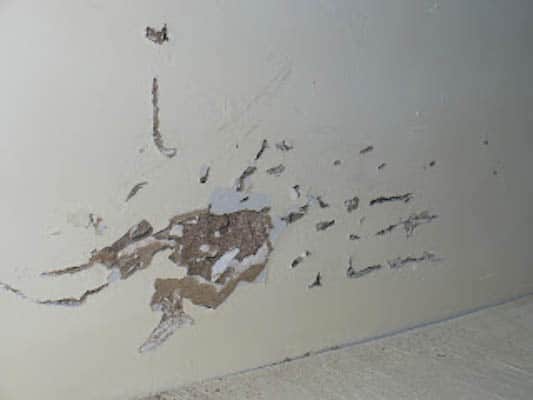 image source
HEY KIM! Usually animal scratches are pretty localized and, therefore, easy to fix.
Spackle
Take a course sanding block (or sandpaper) and go over the damage just to get rid of any high spots and debris. Do a quick pass with spackle, just to fill in the holes a bit and let dry (or use a hair dryer if you want to speed this whole thing up). Try to keep your spackle smooth with this, and each subsequent, layer – you may need to make three passes, enlarging the area just a bit each time. A cereal-sized spot may end up the size of a framed picture, or more.
Sand
When it comes to sanding, I use a wet wallpaper sponge, but most people will grab that sandpaper again. I just don't like the dust. Smooth to your satisfaction.
Prime and Paint
You can prime if you want with an aerosol Kilz or Zinser product, but protect the floor from over-spray. The final step is painting.
I'm assuming we're talking about sheet rock here. If you have paneling or something else, you can still do it this way, but you need to do it with a little more finesse. Wallpaper will be almost impossible to repair, but I figured we weren't going there!
Hope that helps!
Tim
Keep those questions coming! Leave a comment here or on my facebook page.
Check out my husband's answers about textured ceiling removal, tile and grout repair, painting fabric furniture and what to do with peeling wallpaper. He's a keeper!