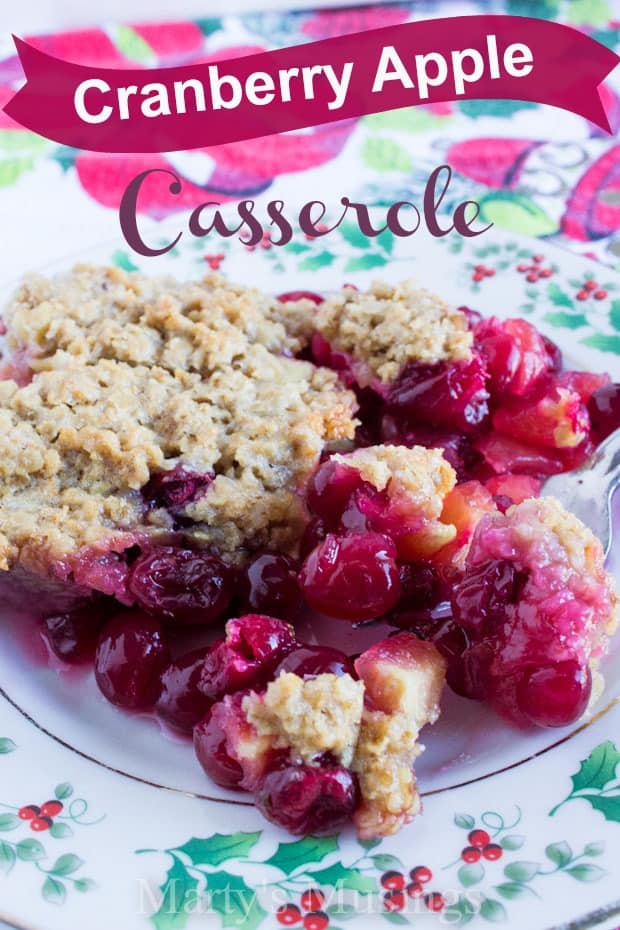 Our family thrives on traditions.
As our older children have left the nest (one married and one in college), these traditions have become even more important. Not just to us, but especially to our children.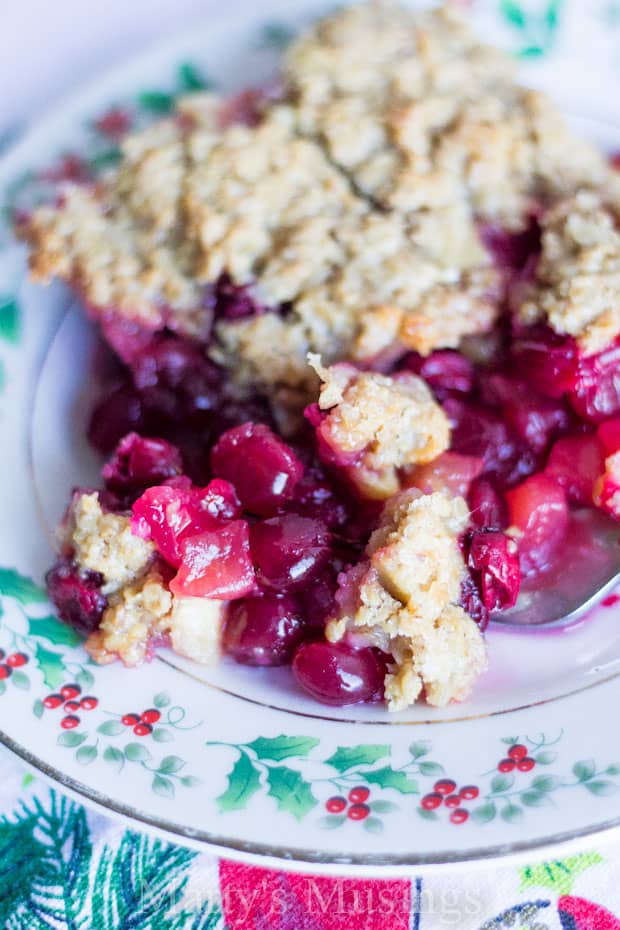 Cranberry Apple Casserole was a recipe my sister used to make many years ago when my sister, brother, parents and all the kin would gather together.
After my sister's death in 2000 the tradition became mine. Although my parents have both passed on as well, my niece and her husband and children still join with us on Thanksgiving.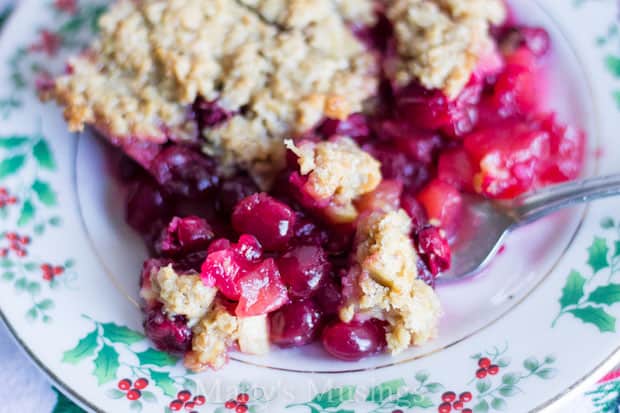 The food is just a reminder of the ties we share as family.
Memories of special occasions, daily activities, homeschooling, conversations and even fights and fusses.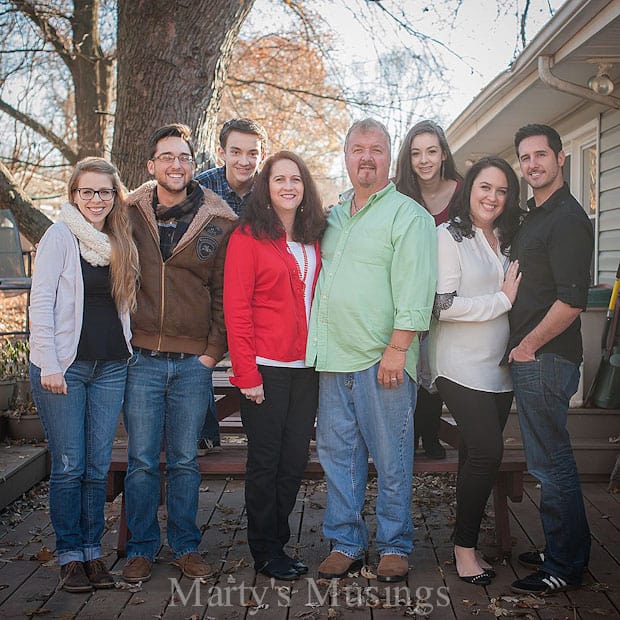 Because no one else would ever understand our quirky, special ways.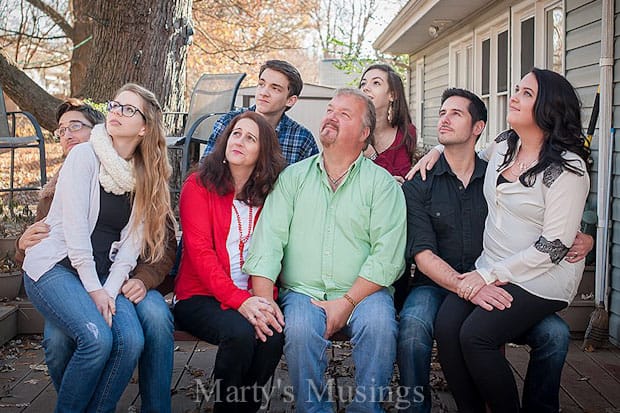 Or laugh as hard at each other and our inside jokes.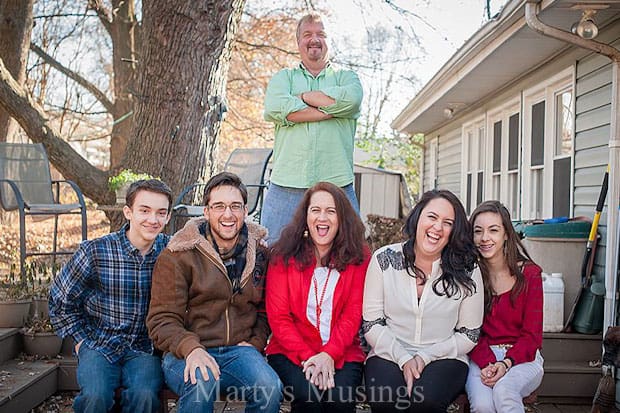 I had to convince my kids to let me share our family secret recipe, but because I love you, my readers, so very much I'm giving you a part of our family.
Here's to a few laughs on us!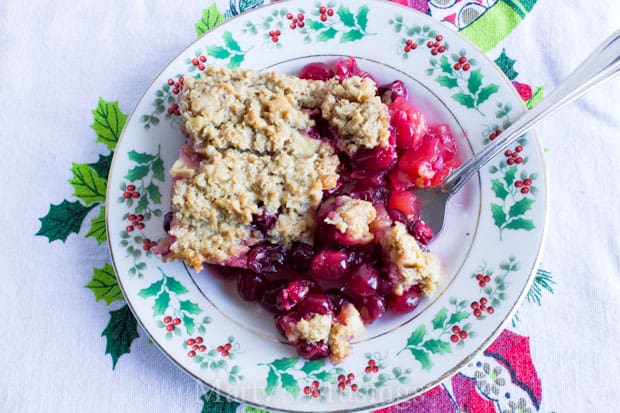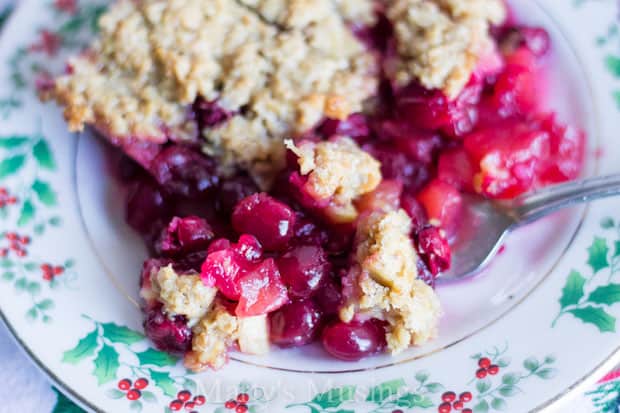 Cranberry Apple Casserole
2013-11-29 11:28:14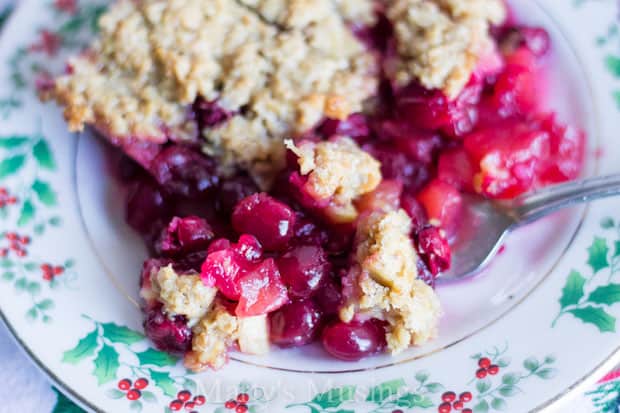 Serves 6
Holiday favorite recipe with both baked apples and cranberries and a delicious streusel topping
Ingredients
3 cups chopped apples (peeled)
2 cups cranberries (fresh or frozen)
1 1/4 cup sugar (or more as desired)
1 1/2 cup quick cooking oats
1/3 cup pecans, chopped
1/2 cup packed brown sugar
1/2 cup margarine, melted
Instructions
Mix apples, cranberries and sugar in 2 quart or 9x13 casserole dish.
Top with a mixture of remaining ingredients.
Bake at 350 degrees for 1 hour.
Optional: Bake ahead of time and refrigerate. Warm in oven before serving. This added step cuts down on the liquid in the recipe when serving.
Notes
I double this recipe to serve 12-15 and serve in a 10x13 dish.
My family likes it sweet so we add extra sugar to taste.
I have made this recipe with blueberries instead of cranberries and it was good, but we prefer the tart cranberry taste.
Marty's Musings http://www.martysmusings.net/
Want to see more of my holiday favorite recipes? One essential recipe is
Cranberry Apple Casserole.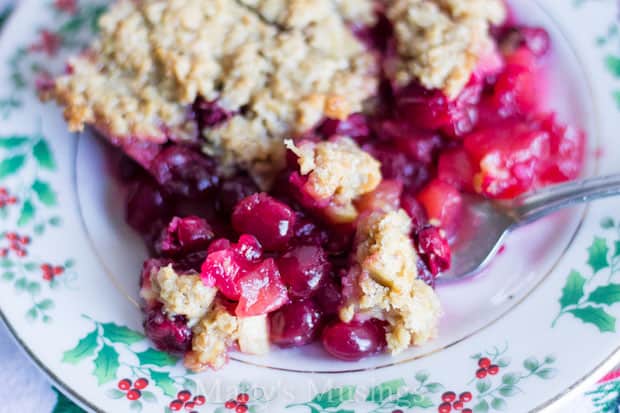 We love these easy Sausage Roll Ups, too!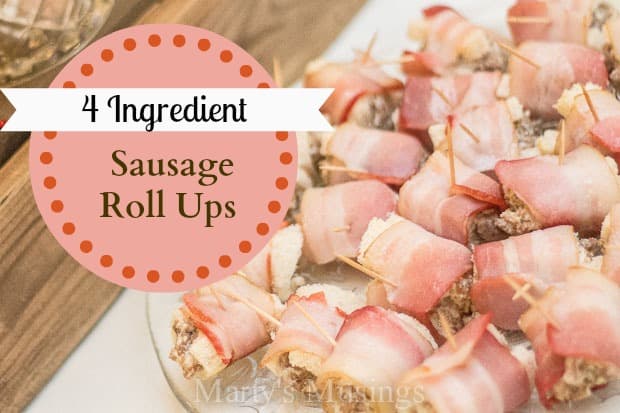 For a party my Frozen Jelly Punch is always a smash hit,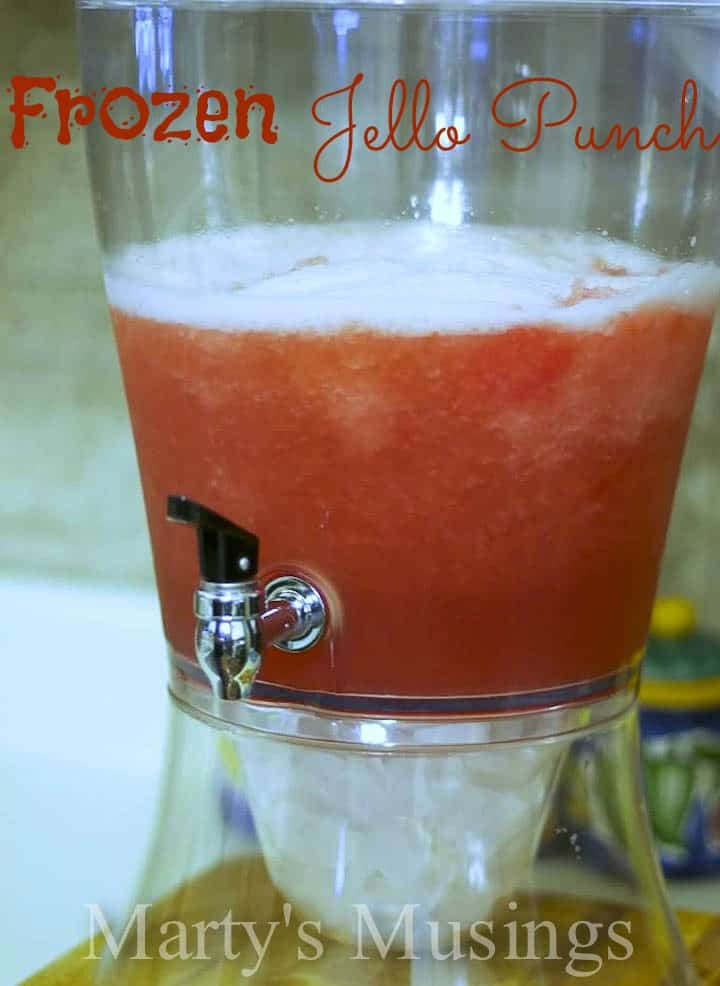 and Instant Russian Tea is a must for family gatherings.