"This shop is part of a social shopper marketing insight campaign with Pollinate Media Group™ and Kleenex but all my opinions are my own. #pmedia #KleenexTarget http://cmp.ly/3/8vNxcO"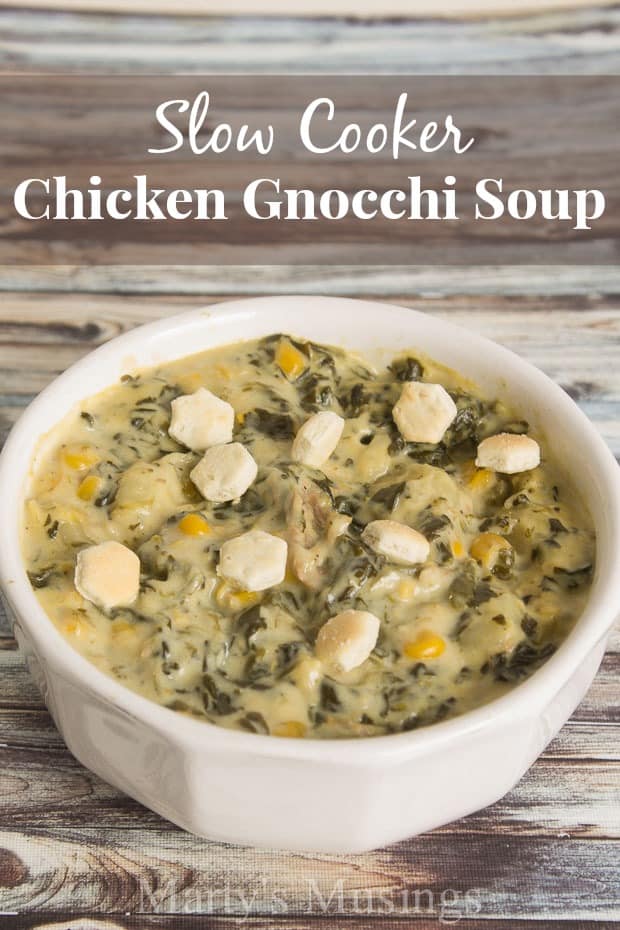 Are you a good speller? Did you like spelling bees in elementary school?
No? I am but I totally blew the pronunciation for this soup when I first made it.
It's "nokey" or "nyo-key" (my phonics, not the dictionary's).
Since I often fix this soup when one of our family gets sick I better at least know how to pronounce it! (Spelling is optional.)
As a homeschooling family, I believe we are able to avoid some of the many bugs and germs that go floating around the schools, especially in the winter.
But we are not immune to being taken out by a round of cough, cold or flu. When this happens I use my trusty slow cooker to whip up this warm and delicious copycat Olive Garden Gnocchi Soup.
There is nothing that says mama loves me more than a bowl of hot soup made with tender loving care.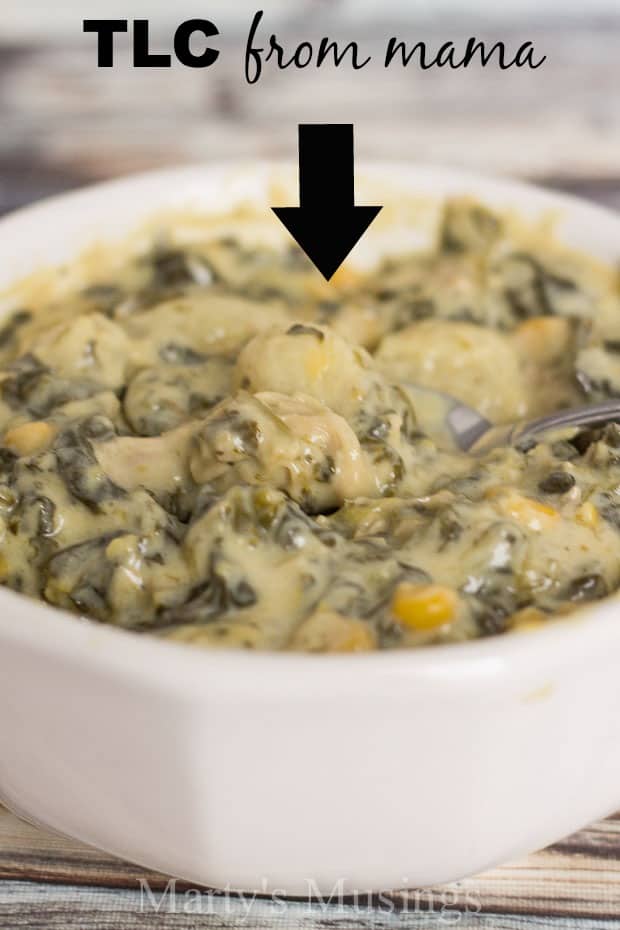 And then I head to Target to make sure we have enough "TLC in a box," otherwise known as our friend Kleenex.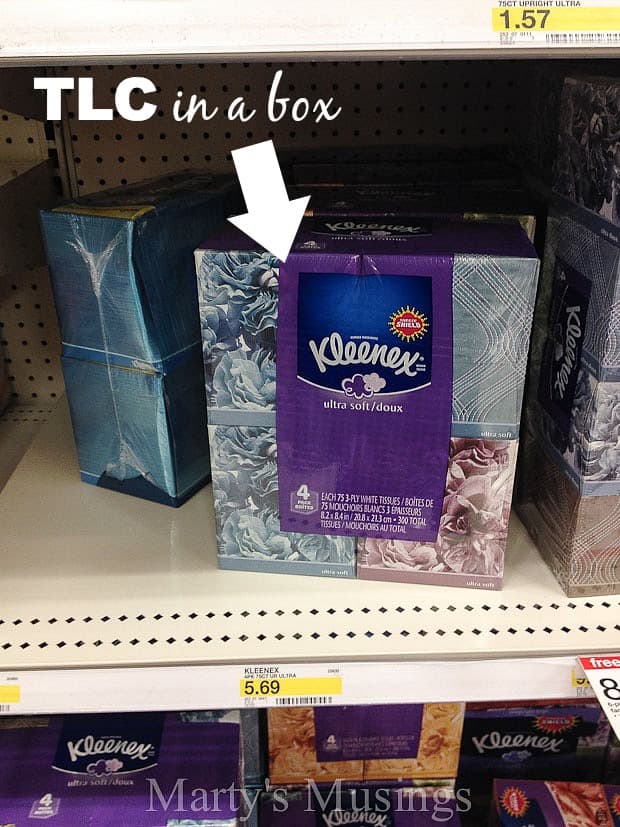 One of the biggest special "treats" for the sickie at our house is to curl up and make a bed on the couch with lots of blankets and pillows.
We never, ever watch TV during the day unless it's an occasional educational program. When the patient gets a free sick day and some television time curled up on the couch somehow I think it makes the day just a little bit brighter. The Kleenex box is never far from reach.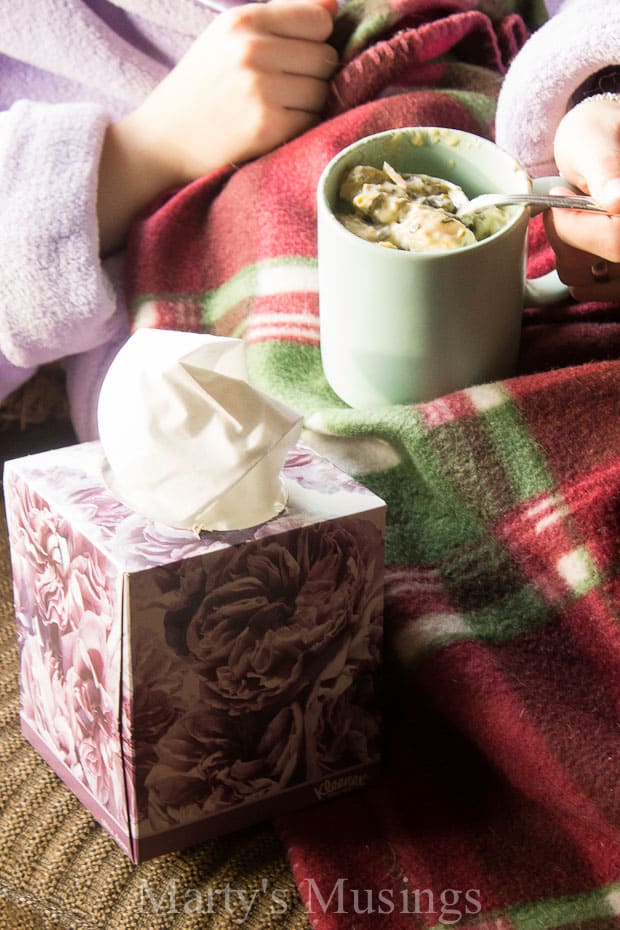 This is a great recipe for dumping in the slow cooker around noon so that it's ready for dinner. When I have a sick child at home I don't want to spend a lot of time in the kitchen.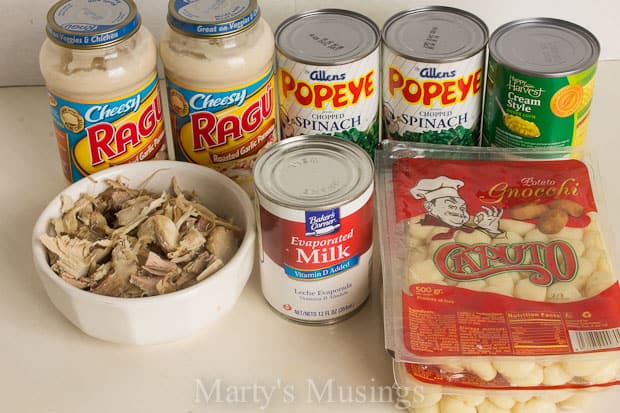 Instead, snuggle up with the sickie, a fuzzy blanket, the tv, Chicken Gnocchi soup and a full box of Kleenex!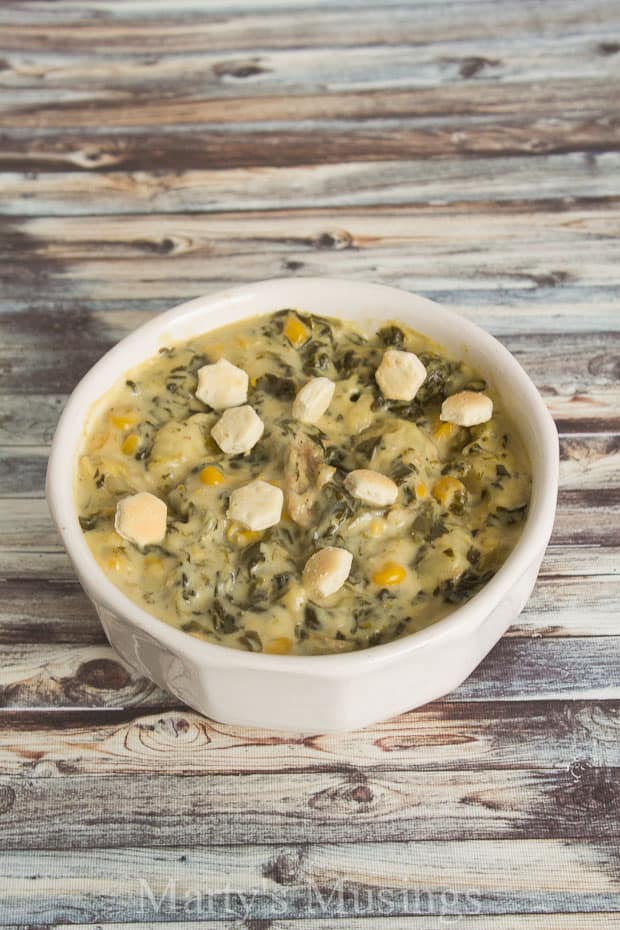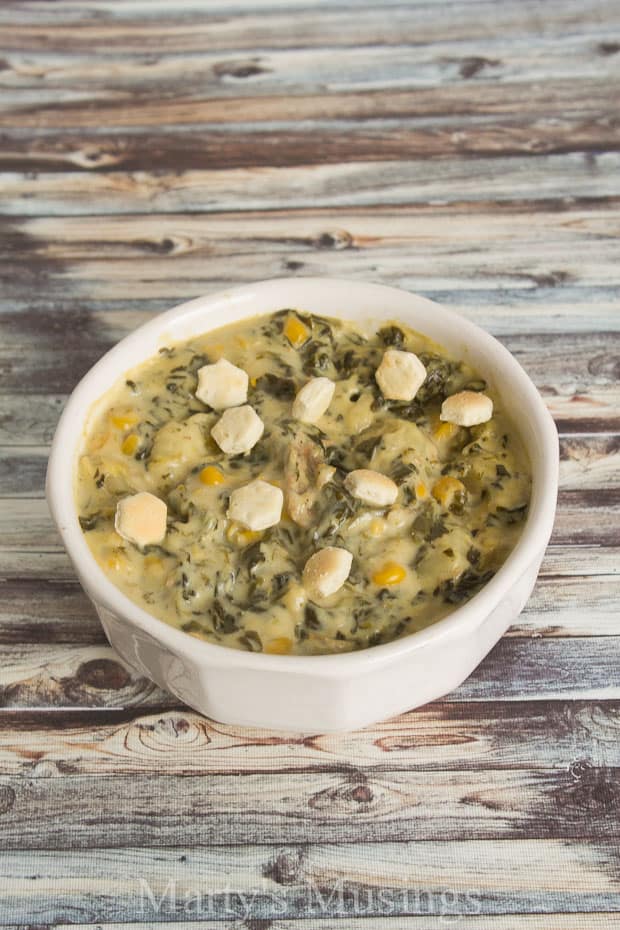 Slow Cooker Chicken Gnocchi Soup
2013-12-09 18:36:41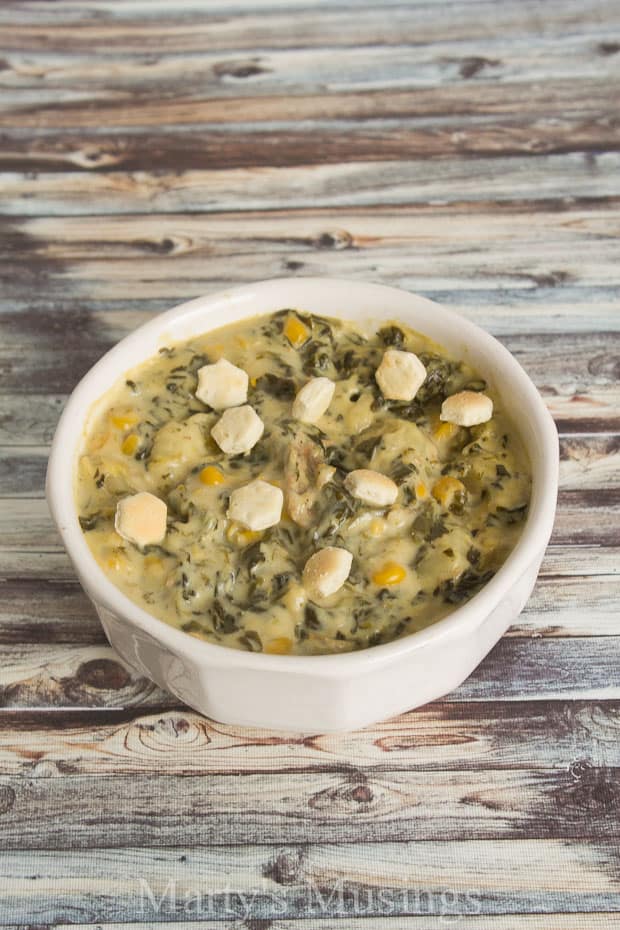 Easy slow cooker recipe with chicken and potato gnocchi, perfect for cold winter days!
Ingredients
2 15-oz jars Alfredo sauce
2 cups water
2 cups cooked, cubed chicken
2 cans chopped spinach
1 can creamed corn
1 10-oz evaporated milk
2 16-oz. pkgs potato gnocchi
Instructions
Add all ingredients except gnocchi to the slow cooker and combine well.
Cook on high for 2 hours or low 4 hours.
Add gnocchi to soup and combine well. Cook for 1 hour longer on low.
Notes
I made this recipe in my 6 qt slow cooker and it was filled to capacity. This recipe would be perfect to cut in half for a 4 qt. cooker.
Slow cookers vary in length of cooking time so adjust according to your specifications.
When I warm this soup for leftovers I add a bit of milk to it because it thickens after it's done.
Marty's Musings http://www.martysmusings.net/
Since I love to save money I know you will also want to take advantage of this $1 off coupon at Target.