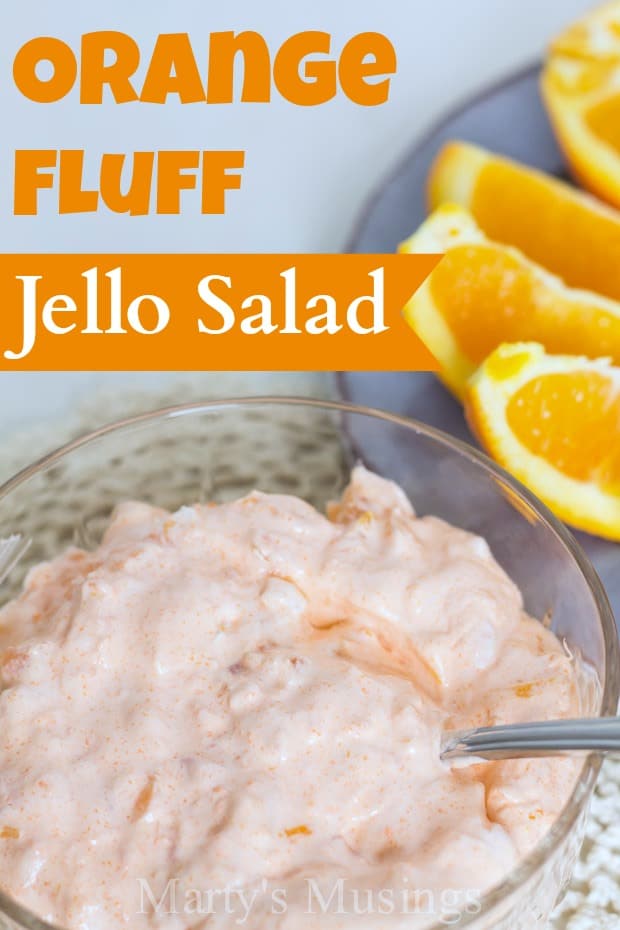 Do you find that food triggers memories for you?
I can remember the smell of lunch cooking as a kid when we walked in from Sunday church. My mom always made sure there was a home cooked meal waiting for us.
After I grew up and started a family of my own my mom would have all of us over for family get togethers.
We all squished into my parents' small dining room with our contributions to the meal all crammed into her small kitchen.
She would set out the good china and glasses, with plastic plates for the grandkids.
My mom would make our favorite chicken and chipped beef for birthdays and holidays and a favorite Pistachio Fluff Salad (which was more like a dessert) on the side.
When I got married this Orange Fluff Jello Salad was one of the first recipes I requested. Known only to me as "Orange Salad," this dish didn't have a fancy title or special ingredients.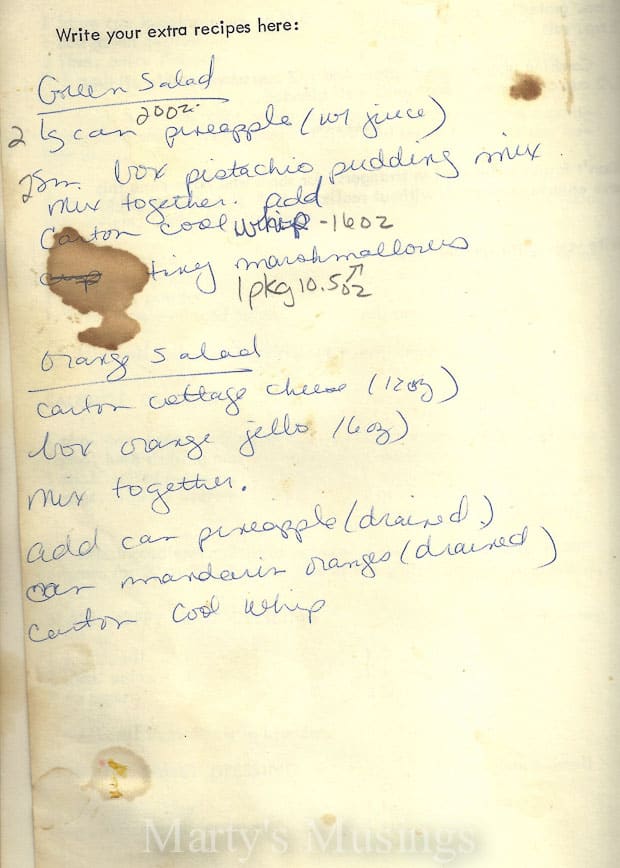 Just a taste from my mama's kitchen, made with love and handed down through the years.
After she passed away I discovered her handmade recipe book, filled with clippings from the newspaper and notes written in her shaky handwriting.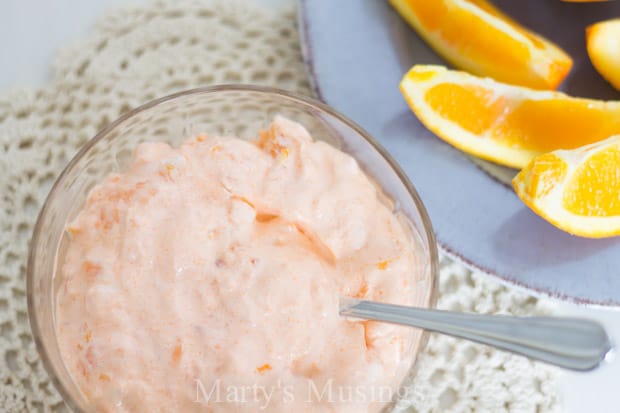 Usually on Mother's Day the last thing I want to do is cook, but this year my soon to be married son Joshua is coming home Saturday to spend a few hours with his family.
It will be my joy to cook for him and the rest of our family, as a way to remember my mom and the bond that is created through the hospitality of sharing a meal together.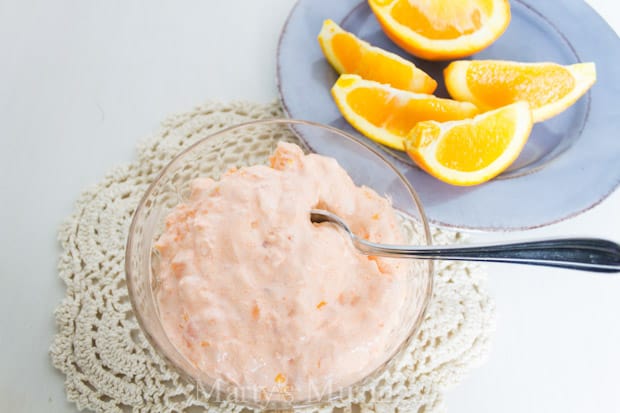 What is your favorite family memory surrounding a meal shared together?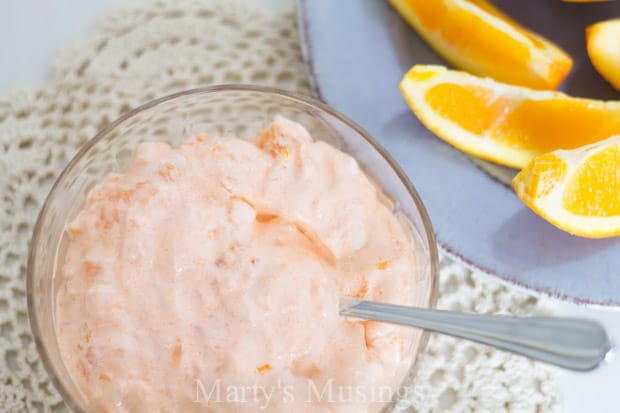 Orange Fluff Jello Salad
2014-05-06 19:14:08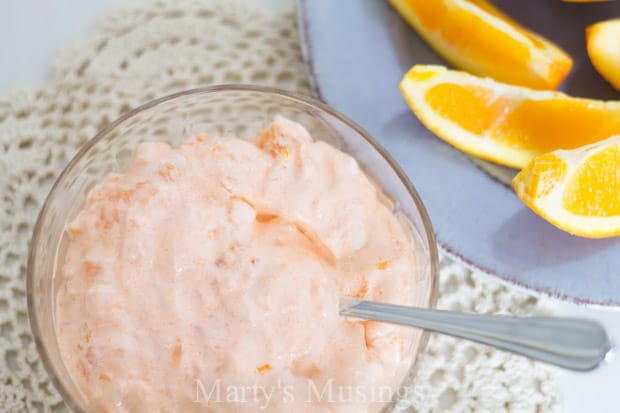 Made with cottage cheese, jello, canned fruit and whipped topping, this dish makes a delightful accompaniment for a meal.
Ingredients
12 oz carton cottage cheese
2 3-oz. pkgs orange jello
20 oz. crushed pineapple (drained)
11 oz can mandarin oranges (drained)
12 oz carton whipped topping
Instructions
Stir together cottage cheese and jello.
Add drained pineapple and oranges and mix together.
Fold whipped topping into mixture.
Marty's Musings http://www.martysmusings.net/
Want to see more of our family-tested recipes? Simply click on the picture to be taken directly to the post.