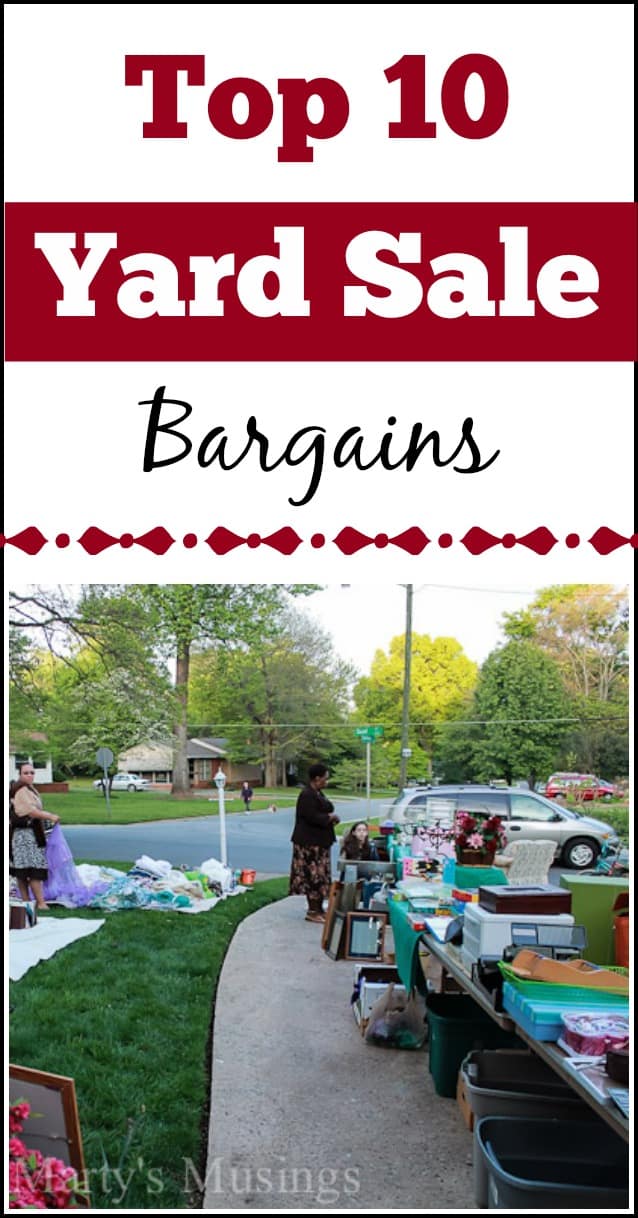 I've been showing off sharing some of my yard sale bargains from last Saturday on Instagram and Facebook and generating lots of conversations about how and where I shop for such great deals.
Stay local and save gas
I try to stay within 10 miles or less of my home to save on gas and group all the sales together as I plan. Plus, if I find a great deal and need to drop it back by the house I'm close!
I also plan out my route the night before. I use my local newspaper, Craigslist (under garage sales) and an app on my iPhone called Yard Sale Treasure Map and group according to location.
Time is money
I actually use a strange combination of speed shopping and rummaging. As soon as I park the van I'm out the door, scanning over the sale for large items before quickly rummaging through the boxes and tables.
Yardsaling for me is generally not a social activity,(unless it means hanging out with my best gal pals.)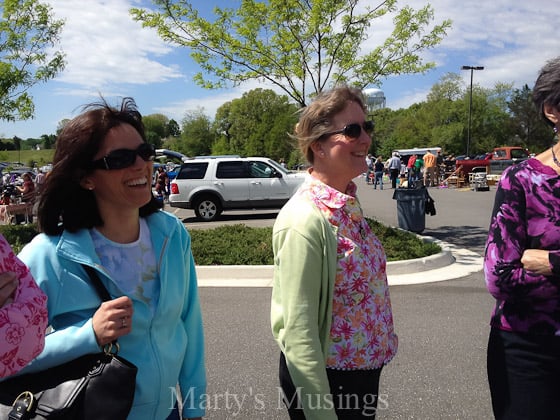 It can be considered a learning experience for my kids, but I am a woman on a mission each Saturday!
Since I know there have been a ton of posts written on how to hold a yard sale (and I'd rather go to them than have one of my own!) I thought I'd give you a top 10 yard sale bargains list.
Here are my favorite things to keep an eye on each week (in no particular order).
Top 10 Yard Sale Bargains
Furniture – Make sure that your selection is well made or able to be painted, distressed or upcycled. Think outside the box. This changing table is now on my deck. (Deck reveal coming soon!)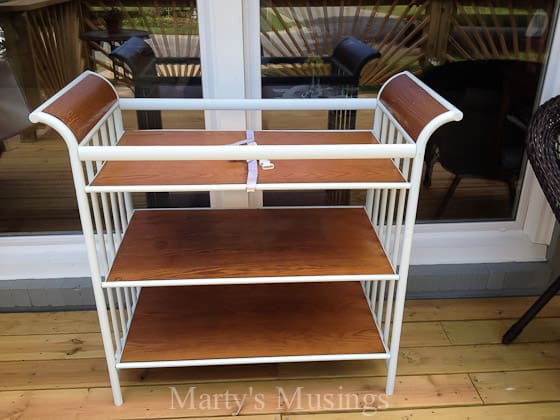 Home Decor – garage and yard sales contain priceless treasures. As the saying goes, one man's trash is another man's treasure! I love buying lamps, pictures, frames, candle holders and knick knacks at a fraction of the cost new.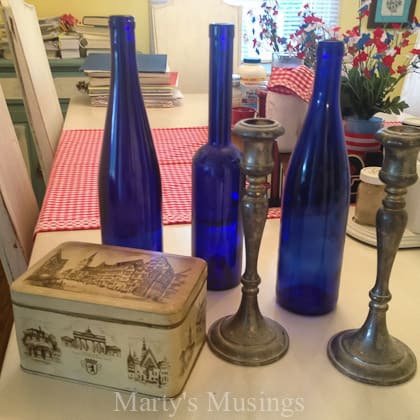 Electronics – You can find some great deals in this area but know what you need and whether it's compatible with newer computers and gaming systems.
Baby Items – This includes furniture, clothes, supplies and anything else you might need. Price merchandise before you go so you will know if the item is a bargain or exactly what you're looking for. Since I have a grandbaby on the way I can't wait to start collecting all the necessary "stuff" a baby needs!
Toys – It seems like almost every sale has a wide variety of toys. Just make sure all the parts are in working condition and age appropriate to the child you're buying for.
Clothes – Great deals can be found on clothing but keep a list of sizes, preferences and styles. Always check to see if buttons, zippers and elastic work and make sure the pieces are stain free.
Seasonal Items – Yard sales are great places to stock up on Christmas and holiday decorations. (I got a set of four outdoor cushions for $8 that were practically new and hard to find out of season.)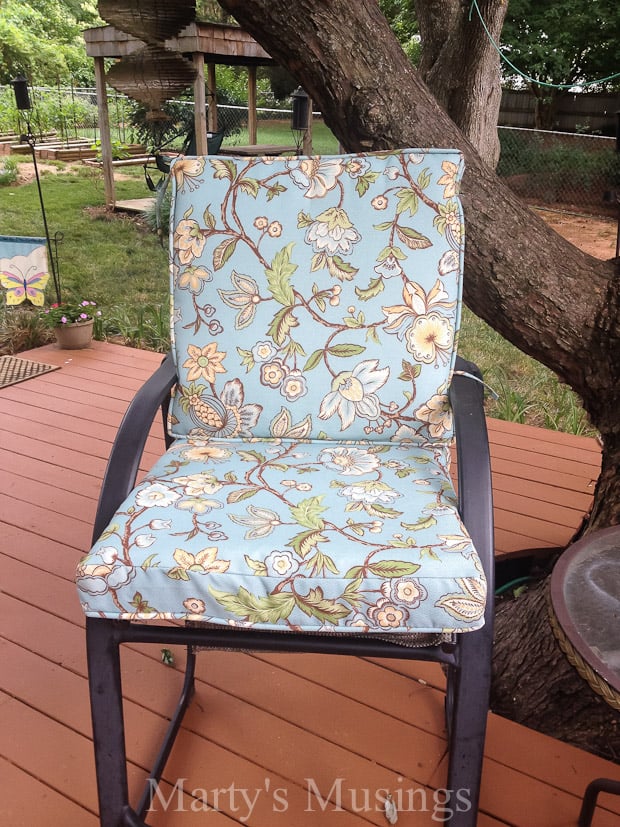 Books – as a homeschooler I buy a lot of used reading books, text books and games to supplement our curriculum each year. I also love using vintage or castoff books in my home decor.
Kitchen Products, Bakeware and Dishes – Since mix and match is in style collect dishes of all kinds and combine vintage and new without hesitating! This tablescape features a beautiful vintage tablecloth and yard sale vases.
Gifts – Are you in the season of life where you need lots of wedding, graduation or baby gifts? Often times you can find brand new, still in the box, presents for just pennies on the dollar.
Just a few more tips: It's helpful to have an idea of the retail prices so you can know if what you're paying for is really a bargain. Set your price limit ahead of time so you won't be tempted to overspend.
Keep a wish list of items you're interested in and even paint chips if you're trying to match colors.
Now go shopping and save some money!
Here are more tips to help you distinguish between trash and treasure!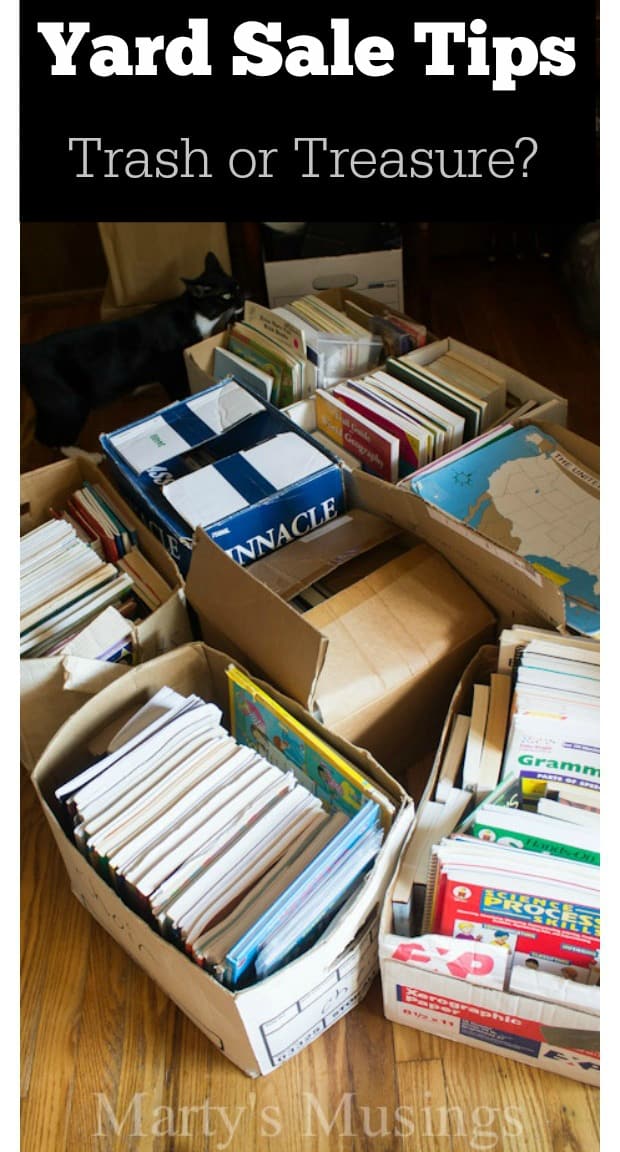 Do you like to yard sale? I'd love for you to share your favorite tips and amazing purchases!