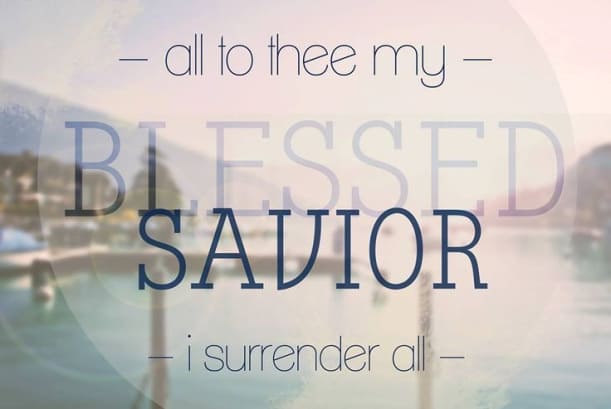 Love the simple lyrics of this Colton Dixon "More of You" song. As a Christian artist Colton Dixon has come a long way since his "American Idol" days as a season 11 finalist. He won a Dove award for his first record and has just released his second album "Anchor."
The lyrics speak to me of the journey we are all on to seek more of Jesus and less of ourselves.
How hard is that for you today? How very difficult is it to seek more of God when you're going through difficult parenting years?
A struggling relationship?
Maybe even a health or financial crisis?
My prayer today is that these may be more than words to you, and to me.
Make me who I'm meant to be
You're all I want all I need
You're everything
Take it all I surrender
For more of my Simple Gift Sunday posts go here.
If you are reading this via email or reader just click on the post title to watch the video.)
I made my castle tall
I built up every wall
This is my kingdom and it needs to fall
I want You and no one else
Empty me of myself
Until the only thing that's left is

More of You
Less of me
Make me who I'm meant to be
You're all I want all I need
You're everything
Take it all I surrender
Be my king
God I choose
More of You
Less of me

More of You

This life I hold so close
Oh, God I let it go
I refuse to gain the world and lose my soul
So take it all I abandon everything I amYou can have it
The only thing I need is

All to You I surrender
All to You my blessed Savior
I surrender all