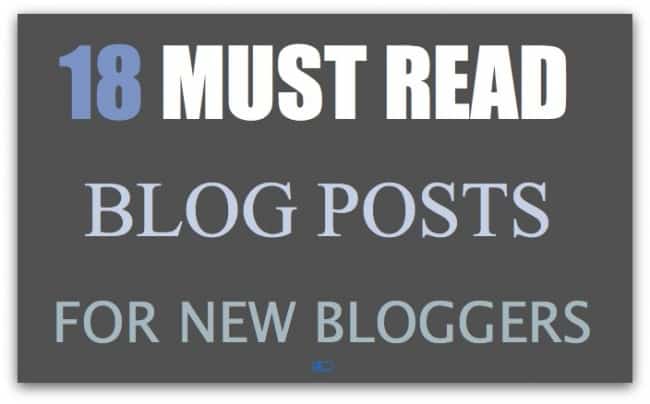 Through months of research and reading I've created a couple of Pinterest boards about blogging. The first is (aptly named) Blogging and the second is How to Switch to WordPress. If you haven't caught the Pinterest train, it's about more than just DIY projects and pretty pictures. It is an excellent tool for marketing your blog/product and bookmarking all you need to know to be effective in your market. (Wow. That sounded so grownup. I just impressed myself. Sounds like I know what I'm talking about. Kinda.)
I've gained an amazing amount of knowledge these last six months, which has only made me realize how much I don't know. There is no right or wrong way to do this blogging thing. Obsession. Madness. Whatever you want to call it. There are some dos and donts that might save you time and frustration in the long run. Start out simple, identify your goals and make a game plan.
Here are some great posts to get you started.
How to Start a Blog or Website – 29 posts to get you started. Amy Andrews seriously knows her stuff. She is my go-to blogger for clear, easy-to-read and understand information.
Starting a Blog: 5 Things I Wish I had Known – oh, how I wish I had known these years ago.
Why You Must Own Your Own Name I love Lain Ehmann. (She's a scrapbooking gal so she has to be allright.) She is one savvy lady who did a blog analysis on my blog that helped send me in the right direction.
Make Your Blog a .com or as I found out the hard way, a .net. If you're just picking a name for your blog it is absolutely essential that you find out if the .com is taken. If it is, find another name that isn't. I love Marty's Musings but the woman who owns the .com wouldn't sell it to me so martysmusings.net was the next best thing.
Growing Your Blog Series Links to the series and great hints for all of us.
15 Things I Wish I Knew When I Started Blogging We all have made mistakes along the way and the fabulous part is sharing our mistakes or "coulda woulda shoulda's" with the rest of the blogging world. I appreciate so much learning from others.
10 Easy Tips for a Better Blog Right Now no matter where you are on the blogging spectrum (just starting or an old pro) there are still some things you can begin doing that will make a difference today.
Michael Hyatt Intentional Leadership This is Michael's (first name basis, 'ya know) personal blog with leadership principles and ideas that apply to anyone wanting to be good at what they do. There is some must read food for thought here.
10 Commandments for Every Blogger Excellent post on not only being a good blogger but a decent human being as well.
Then there are all the tips on using social media and the "business" side of blogging.
A Beginner's Guide to Google Analytics Google what? Yeah, you need to know this.
The Numbers Game in Blogging Great info to help you figure out GFC versus Page Views (huh? this will help).
How to Make Money Blogging Make a cup of coffee and get comfortable. There is a ton of information in this one. Maybe read it in stages.
Blogging 101: Making Cash! More ideas to get you thinking.
Make Money Blogging Some great basics for beginners and avenues to work on if you're not.
31 Days to Building a Better Blog If you are like me and want a to do list this is a great start! One thing to do every day to set you on the path to a can't miss blog.
Facebook Tips Simple information from Six Sisters Stuff, a phenomenally successful blog written by, you guessed it, six sisters.
And if you need some "lighter" reading here's my Pinterest board with Pinterest helps and tips.
This is by no means an inclusive list of must read blog posts, but it's a start! These are ones I've read and absorbed and think might be helpful. Google search is your best friend if you have a specific question to ask.
Let me know any questions you have or links to posts that have been helpful to you.
This is List #35 in my 52 Lists in 52 Weeks project. Read here to see what this is all about.
For more about me go here. To see my project gallery go here.