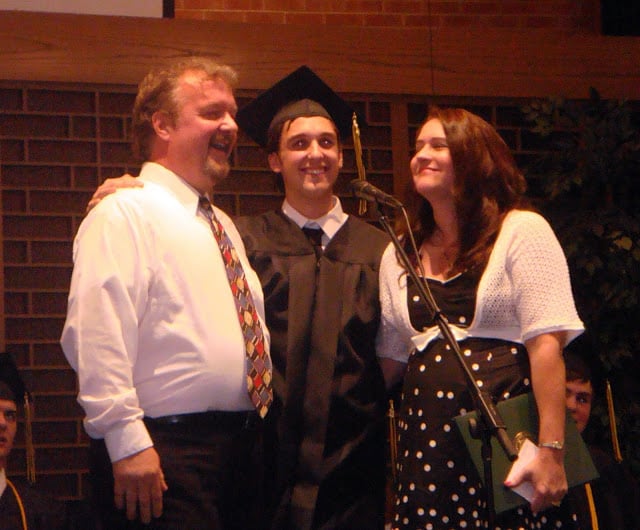 (picture of our son Joshua graduating from high school)
When my oldest daughter was in preschool preparing to go to kindergarten my husband suggested to me that we might want to consider homeschooling her. Joshua was one and a typical toddler. I was working part-time as a minister of music at a church about 30 minutes away. Rachel was very, very shy and her preschool teacher said she would be better off in public school because it would give her confidence. Ever the researcher, I found the few books I could locate (this WAS 17 years ago and the resources have completely multiplied) at the public library, called the only person I knew homeschooling (14 hours away) and started praying. I knew of no one in my town who homeschooled, had no curriculum, no idea what I was doing and yet God was expanding our ideas of schooling as we dove in.
That first year was a nightmare. I was utterly terrified of what people would think (my family included). I felt I had to produce a genius who could do calculus and read the encyclopedia in kindergarten. Rachel still hates phonics because of that first year 🙂 (although she is the best speller of the bunch). I sent her with her dad to work to give me a break on occasion because she wouldn't listen to me. I felt so pressured and insecure and had a two-year-old roaming around at the same time. But we survived. And continued on. And on. And on.
Things happened at church and I left my job and knew it was time to take a break from that ministry. Little did I know God was leading us to adopt three siblings and our lives would never be the same. B was 10 1/2 when she came into our lives and after testing I found she was on a 3rd grade level instead of 5th. I went back two years in difficulty and chipped away a little bit every day in learning what she could and could not do. Unfortunately, I did not know about Reactive Attachment Disorder and the many ways she would manipulate me by playing dumb, "forgetting" what she aced the day before, testing my patience over and over again. The four years she physically lived with us were grueling. Not only did we expand our family from four to seven we also had to readjust everything we knew to be true about homeschooling.
All this is to say, my biggest piece of advice is to determine what your end goal is for your child. What do you want them to look like/be/do/experience by the time they graduate from high school (or however long you choose to homeschool them)? Work backwards from the end. How can you achieve that goal? My own primary goal is for my kids to have a personal relationship with Jesus Christ and be earnestly seeking His will for their lives when they finish high school. I want them to be lifelong learners, to know how to research and experiment and find out where their gifts/interests lie. I want them to be decent, loving people who I still want to experience life with. If my kids accomplish goal number one I believe they will be all those other things as well.
What does this look like for each child? Every child is different. Their learning style is different. Their emotional makeup is different. Their life experience is different. Their strengths and weaknesses are different. My relationship with each of them is different. My hopes/dreams/expectations for each of them is different. Part of homeschooling is knowing your child, showing them Jesus, knowing when to push and when to back off. Knowing when they've done their best or played dumb to push away. There is no perfect curriculum, no perfect teacher, no perfect homeschool. Seeking Him in my inadequacies I allow God to teach me and mold me into a mother that can reach my child's heart while stimulating the God-given mind and abilities he has been given.
I will say that homeschooling my children has been rewarding, exhausting, humbling and ever changing. Homeschooling RAD children, as well as parenting them, constantly evolves, frustrates, challenges and makes me stronger every day. Is it easy? Not on your life!
And to that preschool teacher who said Rachel needed to be in public school to overcome her shyness……you should see my outgoing, take charge (or take over), grounded, personable, fearless daughter. Good thing she didn't overcome that shyness (sarcasm)!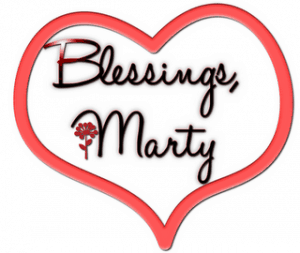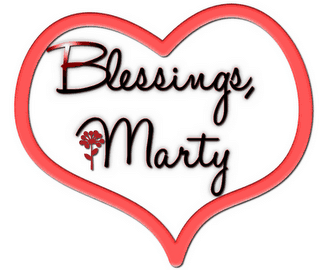 Linking with: 3 Boys and a Dog, Weird, Unsocialized Homeschoolers, Living Life Intentionally