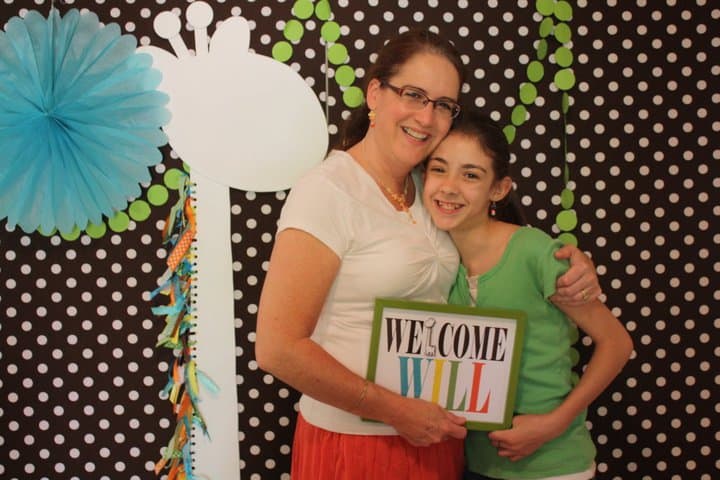 Sometimes I just get very quiet here on the ol' blog, not because anything serious is going on, but because life doesn't allow for a lot of time for reflection. We are wading in the mire of last minute wedding details. Overwhelming, minute details. My lists have made their own lists and are multiplying rapidly! I haven't talked much about the wedding only because it seems like we've been planning it for ages. We are in the home stretch (a little over 3 weeks to go!) and life is pretty tense but I'll share more in the next few weeks. My niece Jennifer, the bride Rachel and I have been spending Sunday nights for weeks planning and deciding and trying to keep each other sane. I know I will remember and cherish the time we spent together. At least maybe I will after it all comes together!
Had therapy yesterday for the first time in a few weeks. Our therapist K told S that she had been my rock for the last year. As the changes and challenges in the rest of the family have rocked my world S has been in such a good place. She has bonded completely with me, trusting me with her heart and her life. She has supported me and encouraged me, so very often putting my needs before her own. She asks me constantly how she can help, what she can do for me. What an amazing blessing! When I was in the midst of the battle I could never have imagined the young woman she has become and the strides she has made in healing. My friends, hang on to hope. There is no guarantee for any of our children but the possibility remains! Healing may not come under our roof but there is always hope.
I feel like I always follow good news with……the rest of the story. M is at the same place he's been forever. His behaviors are manageable. He is trying as hard as he can to please me and do "things" for me. Shouldn't that be enough? For many parents, yes. For me, no. I want to capture my child's heart. Every child of mine. Because without this the bond you share as mom and child has no real strength to withstand the storms of life. I want my son to feel love and to love in return, real genuine, take your breath away love. I want him to find his purpose in life, why God created him. I want him to be passionate, to feel pain without allowing it to control his life. I want him to give up control. Not to me, but to the One who will never leave nor forsake him.
M voiced it best at therapy when he said, "I'm afraid that what God wants is not what I want." Aren't we all the same? I like comfortable. Secure. Predictable. I know God wants to rock my world and I fight it until I can't live with myself any longer. I'm praying M gets to that place sooner rather than later. It is indescribable to those that don't know the peace of laying it all on the altar before God and knowing it is good.
I don't want to dictate to my children what to do or how to act. I want to guide them to discover the truths of God and relationships through trial and error. I want to be the one they turn to when they need a safe harbor, a place of consistency and love and grace. When all these things fall into place, M's behavior will come from a place of love instead of great fear.