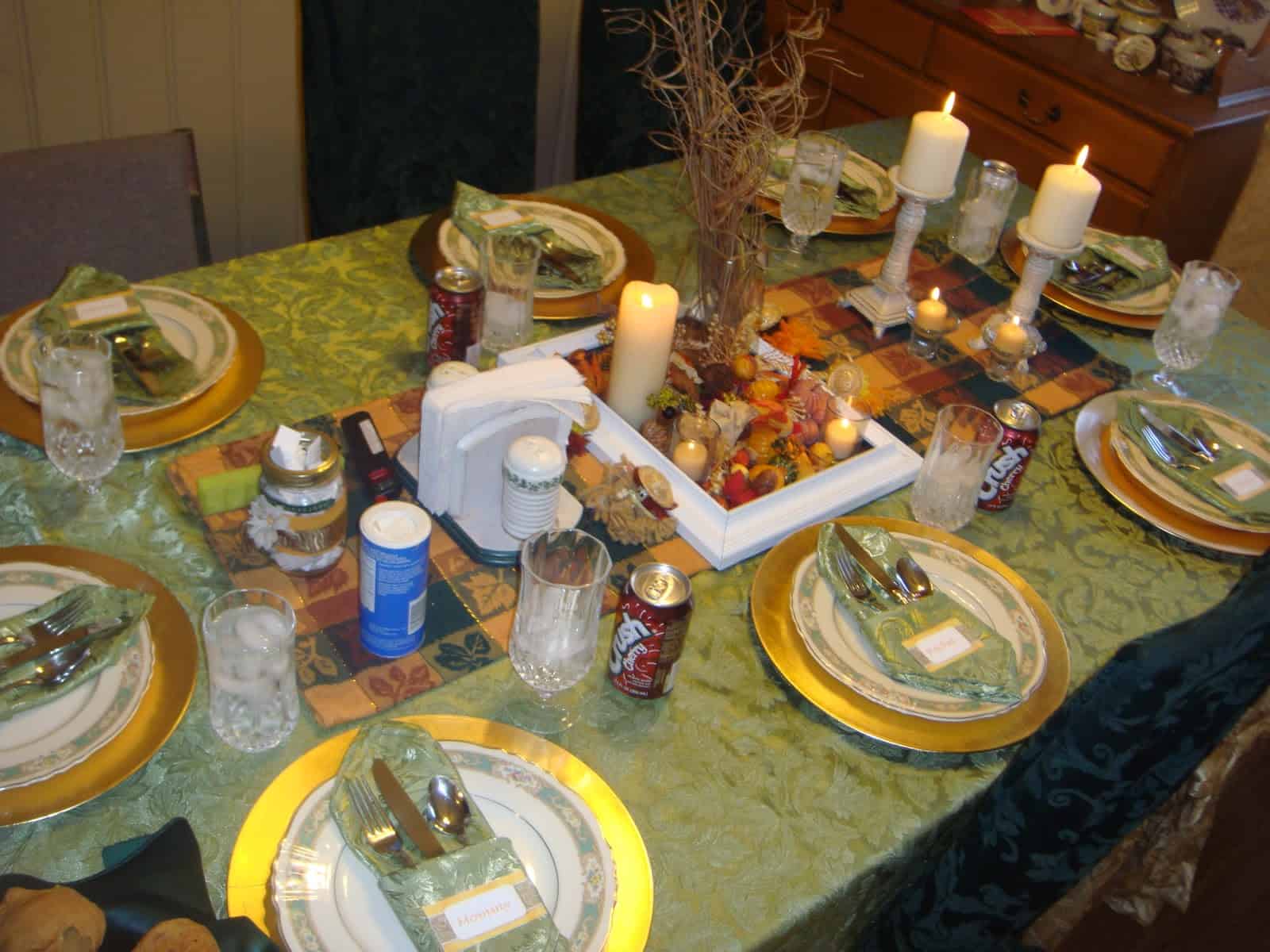 Many of our most cherished family traditions center around the Thanksgiving holiday.
setting the tables on Wednesday
getting a new oven
(What? You don't get a new oven the day before the biggest home cooked meal of the year?)
watching parades on tv Thanksgiving morning
smelling turkey cooking in the oven
last minute cleaning
welcoming an old friend
greeting family at the door
family favorite cranberry apple casserole
Rachel's special gravy
loving on my great nephew
Visiting and resting and trying to stay awake
new tradition: thankful rolls
I used a never before tried bread machine recipe and substituted molasses for honey. Not a good idea. These were some ugly looking rolls! I didn't care if my family ate them but it was a nice new tradition to start.