Day in the Life of a Homeschooler
This post may contain affiliate links which won't change your price but will share some commission.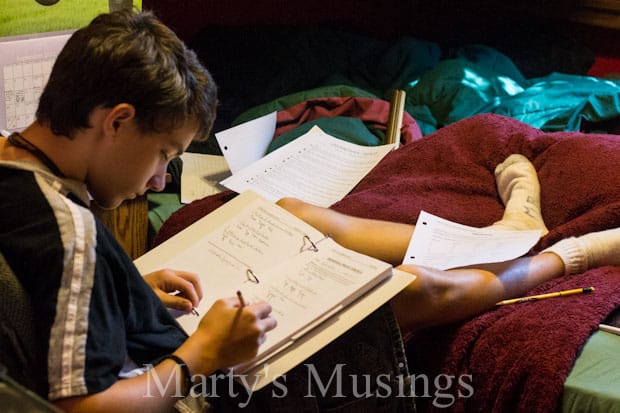 Have you ever wondered what a day in the life of a homeschooler looks like?
I can tell you one thing for certain. No two days are ever the same!
The day might include schoolwork in the bedroom, with a kitty for company.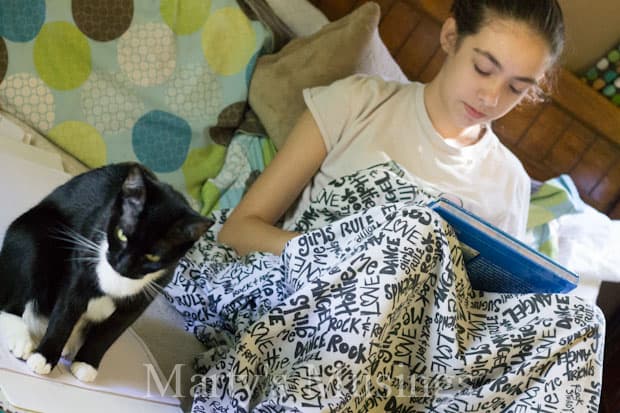 A certain person loves to read the comics so anytime he has to wait for me he has the newspaper in hand for a laugh!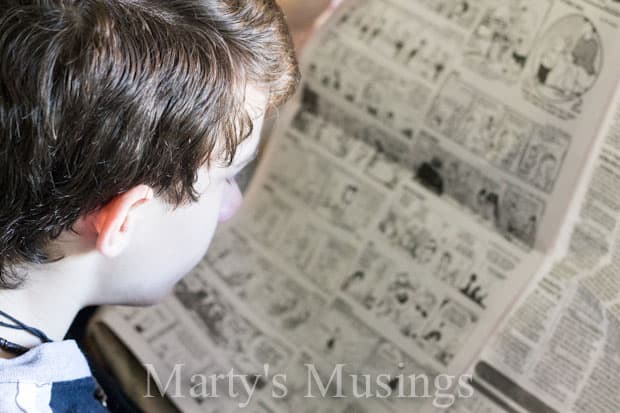 When we do our "group time" someone might enjoy a little yarn work to keep her hands busy. Group time usually includes Bible study, history and a chapter book of mom's choice.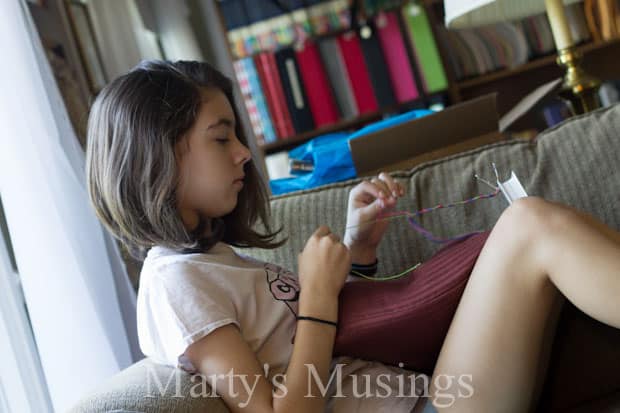 Someone else might want to curl up with a pillow and relax while listening to mom read.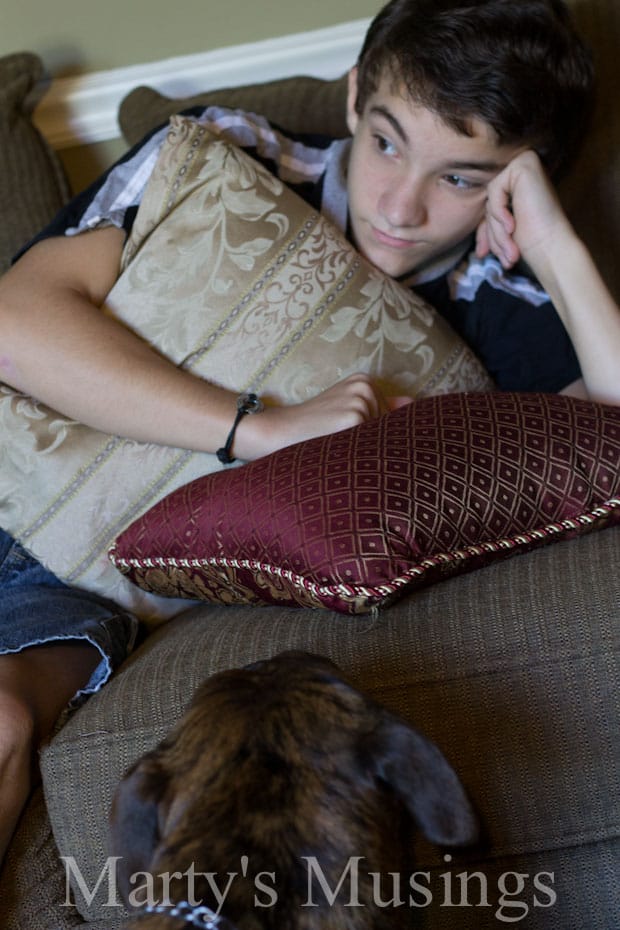 We do actually spend some time at the kitchen table correcting grammar, science or geography.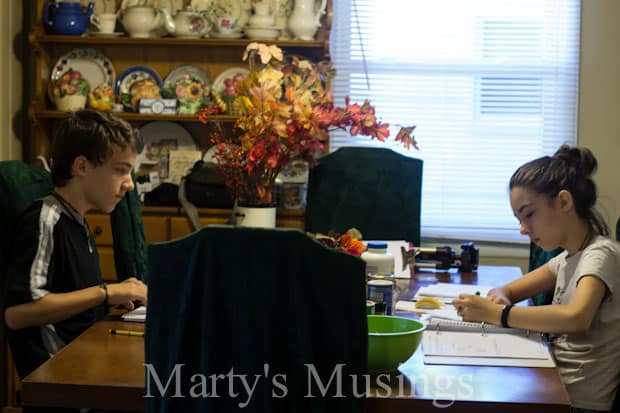 Mom might get a little confused with some of the corrections.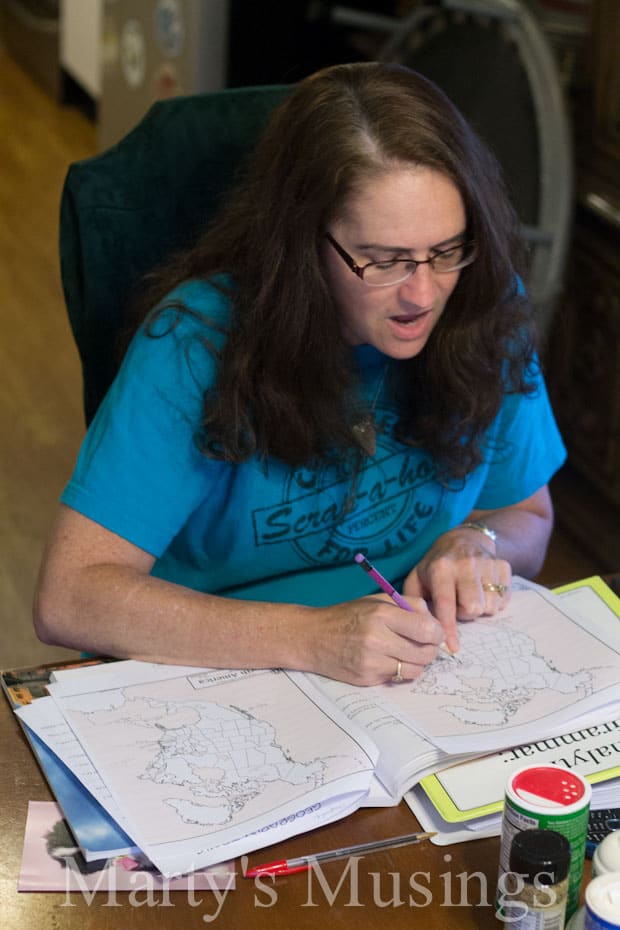 We might even throw in a bit of fun on occasion.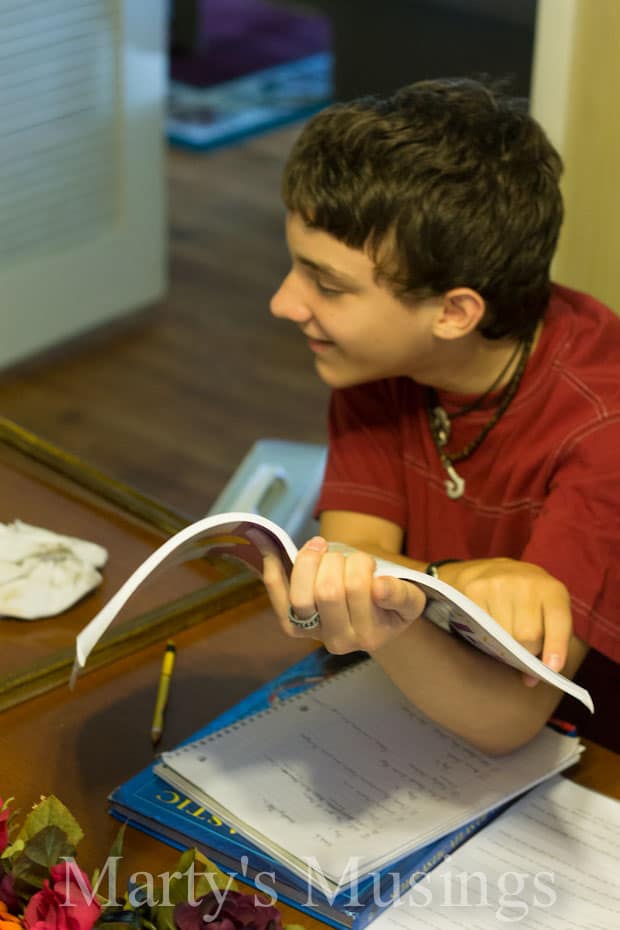 And our kitty has the best job of all: keeping the books warm!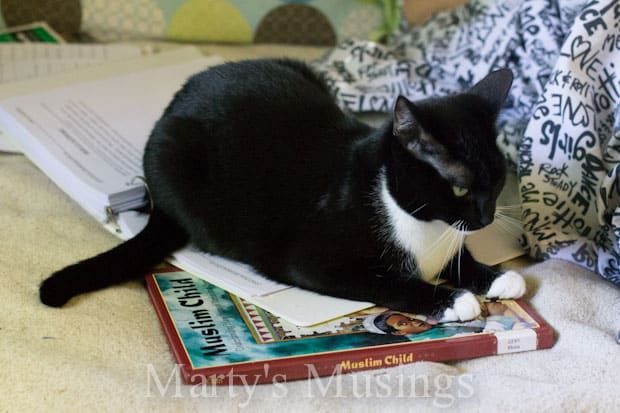 I hope you enjoyed our photographic tour of a homeschool day. What is school like in your home?
Other posts you might enjoy:
How to Create Your own Unit Study
Lessons Learned in a Corn Maze
Real Life Homeschooling: Coupon Math
The Truth Behind Homeschooling
Thanks so much for stopping by our little school! I have graduated two with two more to go!
Linking with: Weird, Unsocialized Homeschoolers, The Modest Mom Blog, A Mama's Story, The Alabaster Jar, The Better Mom, Far Above Rubies, Hip Homeschool Moms