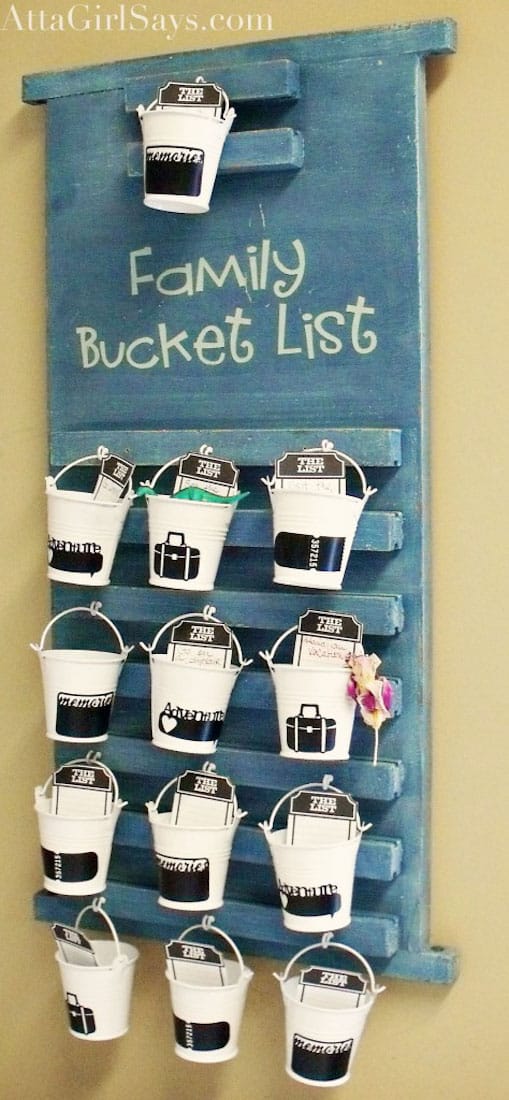 My friend Amy of Atta Girl Says is kind enough share a special project with us today.
Amy and I met several years ago when my daughter Rachel worked for her at the News and Record here in town as a teen reporter. Amy was generous in encouraging Rachel to write several stories for the newspaper. As a homeschooler I think Rachel had a little different slant on many teen issues and was able to give unique insights in her articles. At the time, I just thought it was a great real life experience that she enjoyed.
Fast forward to this past year. Amy and I somehow reconnected through blogging since we both write DIY blogs. She twisted my arm invited me to come to the Southern Bloggers Conference, which she was helping organize and I freaked out willingly said yes! I can blame thank her for helping me refocus this blog and become completely obsessed stretch myself.
Here is what Amy says about herself:

Crafty, sassy, irreverent and just a little bit frazzled, Atta Girl is the alter ego of a modern mommy living in North Carolina.
Atta Girl loves modern conveniences — she'd be lost without her smartphone, the dishwasher, boxed wine and the pizza delivery boy — but she appreciates the handmade, homemade and old-fashioned. She's a cook, a crafter and a consummate dabbler in all things domestic. Atta Girl does the June Cleaver bit — and then some — but without the high heels and pearls.
Atta Girl Amy is a "recovering" journalist who earns her living writing business books and dispensing propaganda for her PR clients. She forces her 5-year-old to watch home decorating shows and has co-opted the family's garage for painting, glittering and other creative projects. She enjoys cooking, paper crafting, furniture rehab and entertaining. Currently, Amy is undergoing extensive retail therapy to regain her sanity.
This woman is a go-getter! She makes me tired just thinking about all she does!
Amy is quick witted and so much fun to be around. Oh heck, you don't even have to be around her! Her blog is funny and even her email messages to me are a hoot! (That's Southern for funny, y'all. Which is Southern for you all. Oh, you get the point, don't you?)
Amy is also cohosting a NC Bloggers Meetup which includes a day of thrifting and having fun with other DIY bloggers.
On to this fun project! Amy loves a good paint project and this old wooden strawberry sign provided it.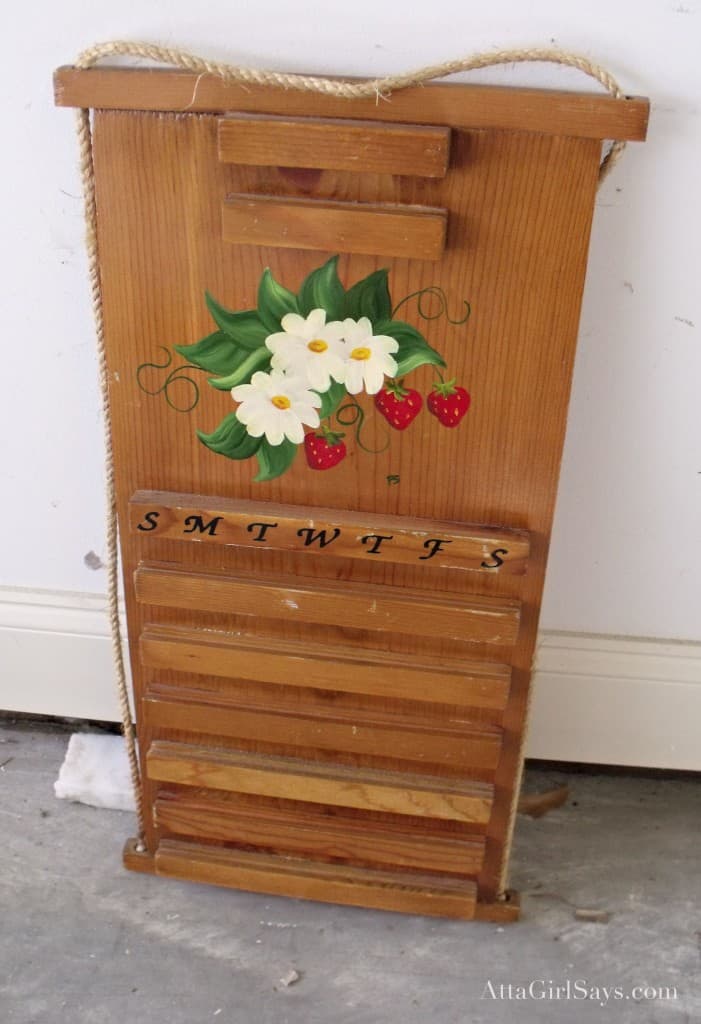 You have to go read her post to see what she did with a few inexpensive dollar store buckets and her Silhouette Cameo.
She truly created a "bucket list" in every sense of the word! I love that this activity not only helps their family bond but it also gives them ways to dream together. Score!
Amy and I have some exciting plans for our readers in the near future so I hope you'll learn to love us both and stick around for the fun! You know you want to join us!
You really need to check out her amazing master bedroom and the perfect room for a little boy. Unbelievable!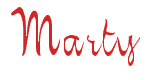 Delivered by FeedBurner
Want thrifty home ideas you can do yourself?
Sign up and get my FREE guide: 5 Easy Ways to Decorate Your Home for Practically Nothing!