Bigelow Tea and Me: Why You Should Drink More Tea
This post may contain affiliate links which won't change your price but will share some commission.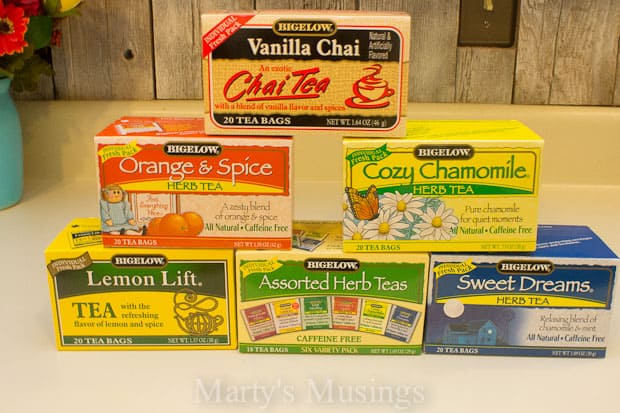 Disclosure: Today I'm sharing my insights on tea as a healthier alternative to coffee or soda. This is a sponsored post for the Collective Bias® Social Fabric Community. Opinions are all mine!
Bigelow Tea and Me.
Doesn't that have a nice ring to it?
I am not nor have I ever been a coffee drinker. My first taste of coffee was in Romania on a theater performance tour. It looked like sludge and one taste was enough to cure me of any desire to drink more.
My second experience was after driving half of a 1500 mile trip from West Palm Beach, Florida to Rock Island, Illinois. By myself. In my VW Rabbit. Before cell phones and computers. (I know. I worried my mom senselessly.)
I was desperate to stay awake. Exhausted beyond belief. So I tried vending machine coffee.
Enough said.
And I've never tried it again.
I do, however, love discovering new tastes in tea and I was already familiar with Bigelow Tea from my nightly cup of chamomile tea.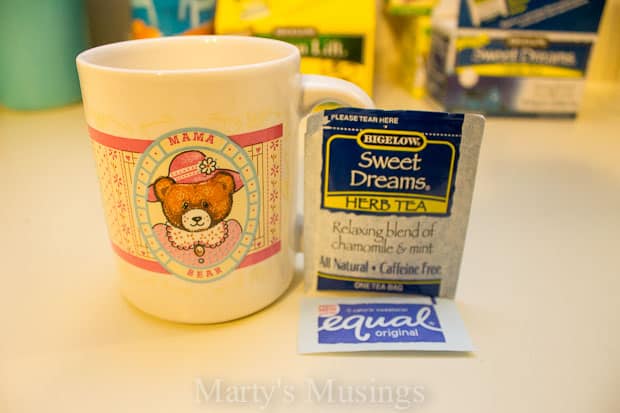 My husband is a coffee drinker (usually only one large mug a day) but he has cut down on the sodas. For our youngest two milk and water are their main beverages. They think tea is a treat so they were excited to try some new flavors.
As homeschoolers we don't have a huge back to school celebration or spend a ton of time buying supplies. This has been our lifestyle for 19 years and it encompasses the entire year, with variations of routine and concentrations.
Every day is different, which can be both amazing and bothersome at the same time. Because we are together pretty much 24/7 we do all of our real life living together as well.
So even though I don't have to buy school supplies except to stock up, the kids and I went shopping at the Super Walmart for tea while everyone else was looking for a back to school bargain.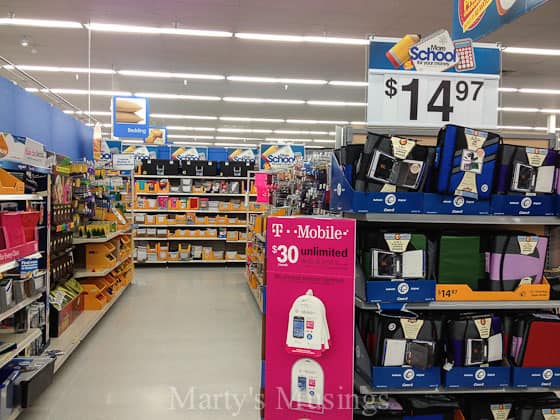 Our days as homeschoolers are flexible yet certain basic routines exist for our day. Reading time. History chapter. Lunch time.
What else is needed?
Pick your favorite tea.
Claim your favorite mug.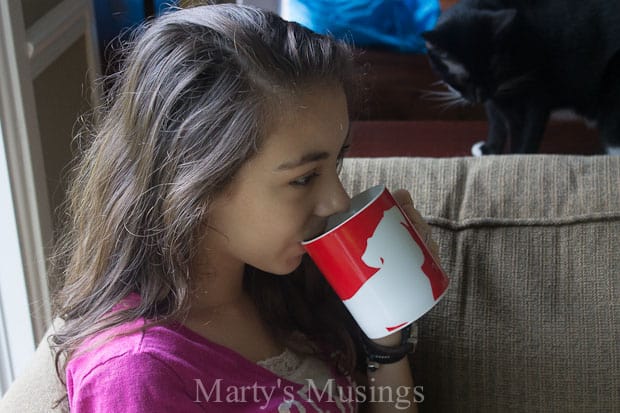 My daughter has the best mug. Top dog. Yes she is (now that her older siblings are grown!)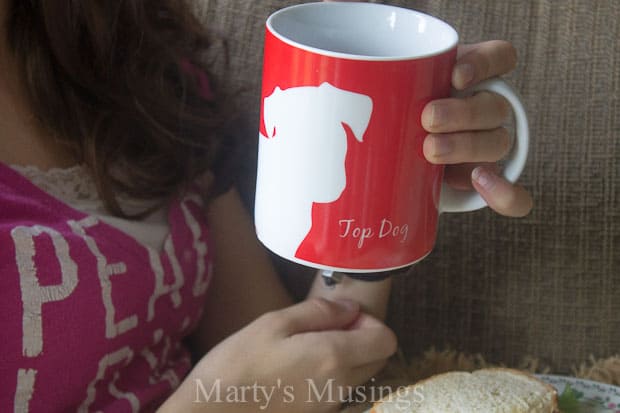 She loved this Pomegranate Pizzazz tea (as did I!)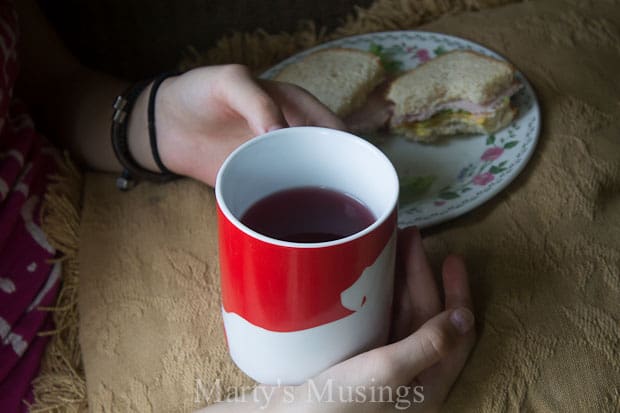 I much prefer my kids drinking tea over soda with too much sugar and caffeine.
Tea has so many more benefits than soda or coffee. Did you know it relieves joint paint, calms anxiety, relieves nausea, helps reduce cholesterol and weight, treats cold and flu symptoms and promotes healthy sleep?
Drinking chamomile tea daily may help prevent the complications of type 2 diabetes, such as loss of vision and nerve and kidney damage, the BBC reports.
I have an older son in college who has completely changed his eating habits and beverage choices for the better. He worked at a tea shop for over a year and learned the ins and outs of the tea business. He loves different tea leaves and learning how good it was for him.
You're probably more like me and don't have the time to brew and do whatever it takes for the more expensive teas so Bigelow tea bags are a wonderful alternative.
I love iced tea but I didn't see any available at this particular store. I'd love to try some, and I also found out that Bigelow offers kcups! I would definitely want to try those!
As a mom to both adopted and biological children, sometimes my youngest two have trouble getting to sleep at night. Chamomile tea is part of our nighttime routine as well. A little reading and a spot of tea to help the day's stress fall away.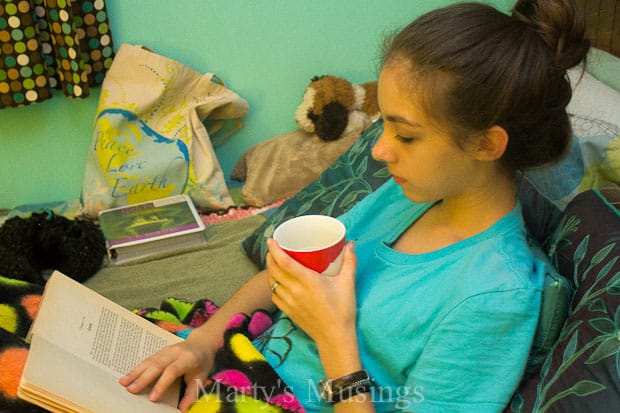 I have my own bedtime routine which includes Cozy Chamomile Tea and listening to my Ipod in my rocking chair.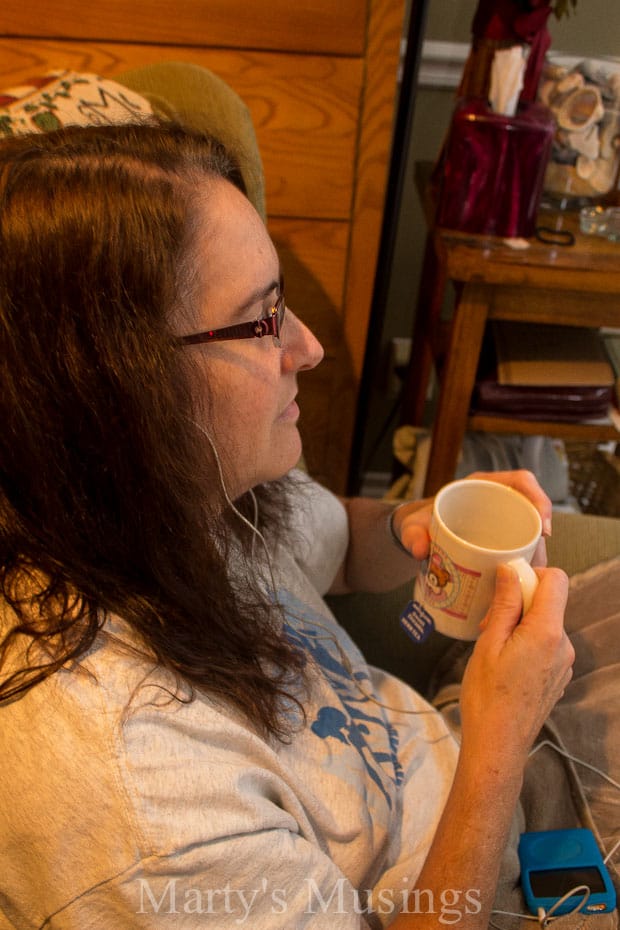 For more information and all the latest product information please check out the website for Bigelow Tea and their facebook page.
For more great ideas from my fellow bloggers simply click on the links below.

'); // ]]>