Car Cleaning Tips and Products
This post may contain affiliate links which won't change your price but will share some commission.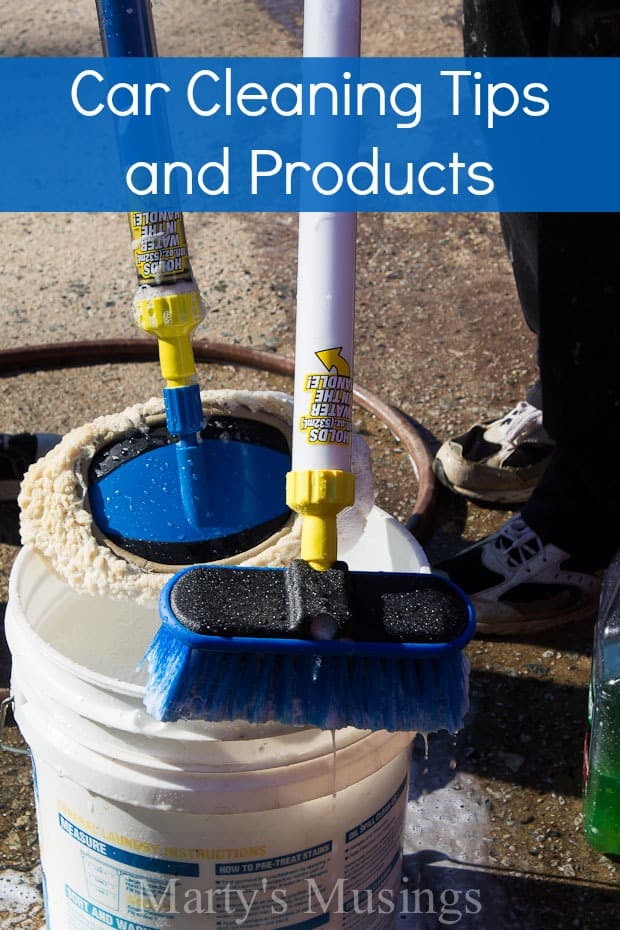 Now that you've all survived Christmas my DIY hubby is going to share with you some car cleaning tips and products that will make your life easier; the Auto-Wash Stick and the Easy-Wash Stick from AutoRight.
Here's the skinny on these wonderful automotive tools:
In 2013 HomeRight made the decision to brand the automotive products under a new name, AutoRight. Under the AutoRight you will see some of the great automotive products that HomeRight has offered for years including the Auto Wash Stick, Easy Wash Stick and EZI-Dry Squeegee – along with some unique new products including the 4 Inch Cordless Detailing Polisher and 6 inch Cordless Buffer/Polisher. The AutoRight name signifies that we are committed to offering innovative DIY auto products that help consumers care for their cars, trucks, SUVs and vans at home.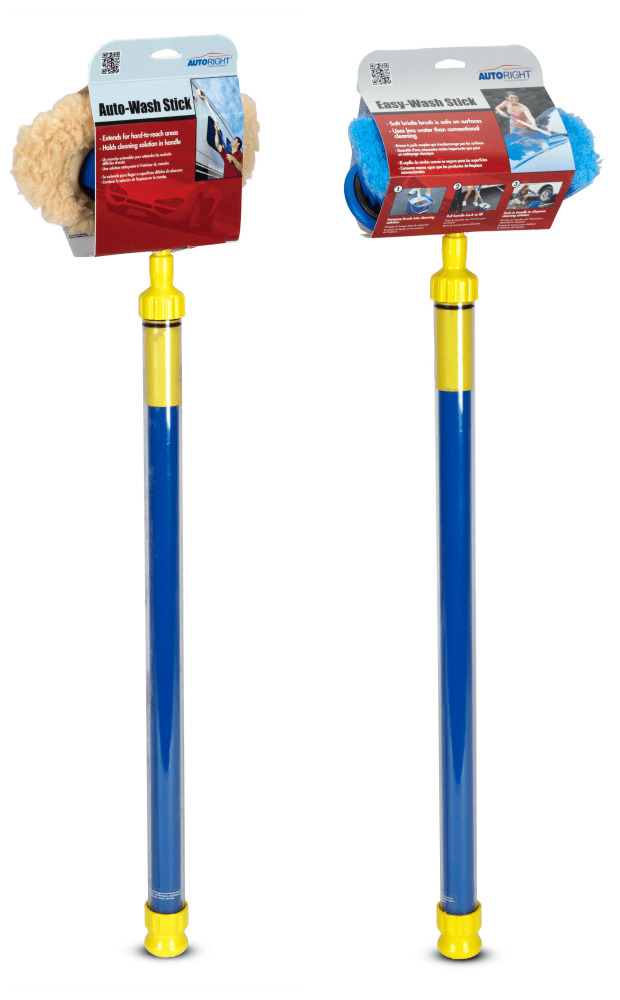 AutoRight kindly sent us a couple of products to test out on our cars. Here's Tim to tell you all about it.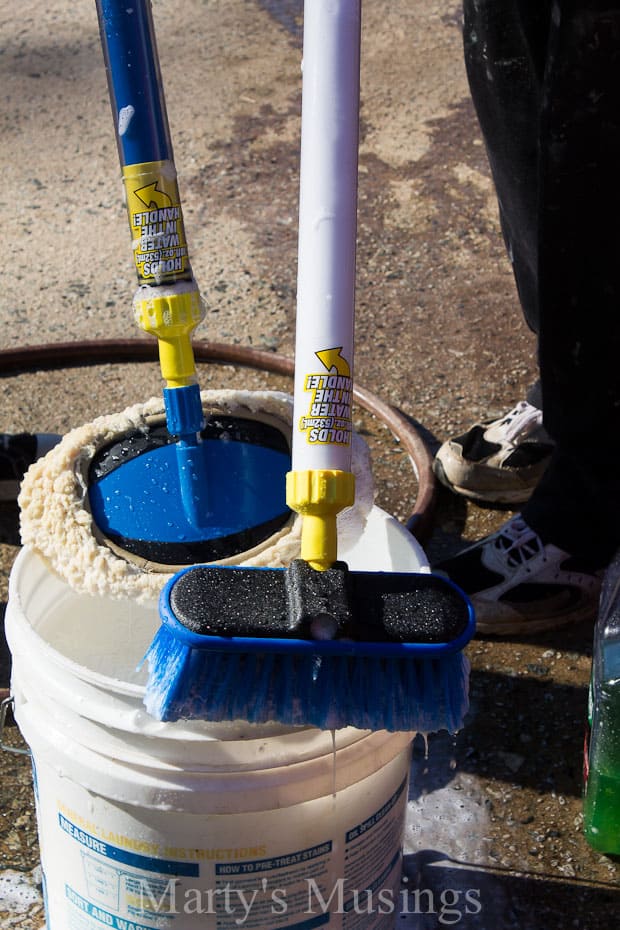 From Tim: This is our test subject, a tried and true 1995 Ford Windstar. The timing of our test was excellent because this was a rather cold day and by using these two great products, we barely got our hands wet!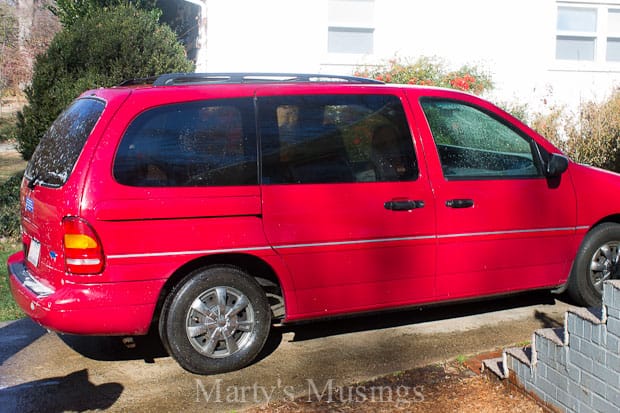 My son and I used each product, switching to see how each compared. These are not only fun to use but quite practical in accomplishing the task at hand. They telescope comfortably to allow adequate reach to higher vehicle roofs while also holding a good amount of soapy water to prevent excessive back-and-forth to the bucket.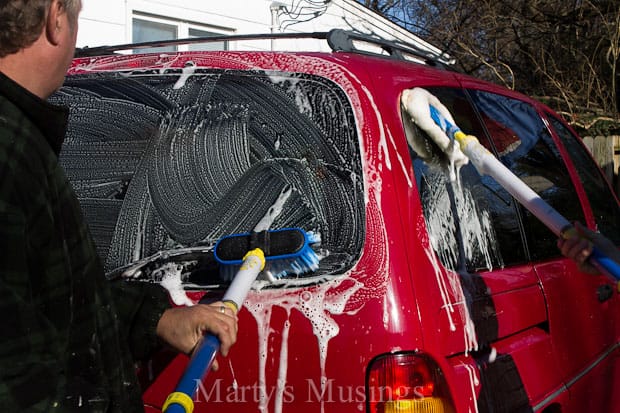 There is a very brief learning curve to these. Both of us discovered rather quickly that we were squeezing far too much water out as we were scrubbing. The beauty of the design is that you can hold enough water in the fill tube to go quite a distance IF you refrain from automatically draining the tube as you go. Once you figure that out you can really move around the vehicle quickly! The Easy-Wash Stick also extends to 56″ which means there is no need to connect to a garden hose.
The Auto-Wash Stick, seen here, has a slightly curved profile to accommodate the contours of the vehicle, yet is flexible enough to flatten out with moderate pressure for those larger smooth areas. Worthy of note is the fact that the design of the head and the synthetic lambs wool cover prevent anything slipping off and scratching the surface.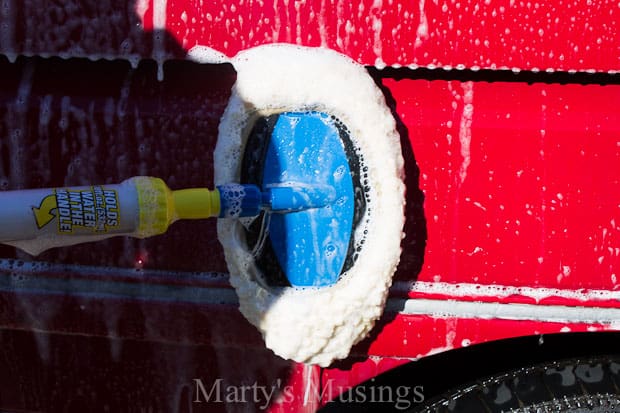 Can't say enough about how easy these are to use! My children dread seeing The Wash Bucket come out because I am a stickler for thoroughness when it comes to washing the cars, but my son actually had fun with this! I may not have to pull him out from under the deck next time!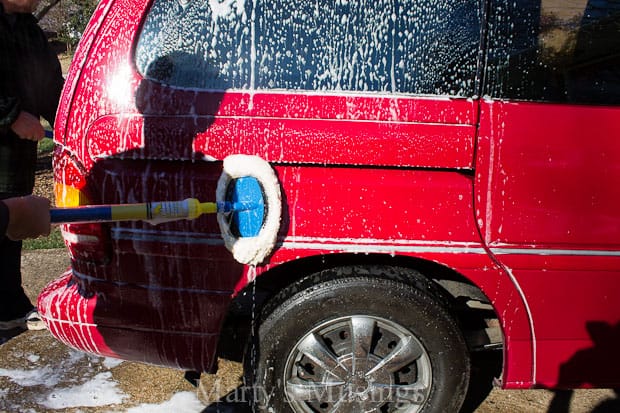 The Auto Wash Stick gives just a bit more aggressiveness to the process without fear of damage. I found this particularly helpful for cleaning around the luggage rack and across the grill front. However, there really isn't anywhere it can't be used.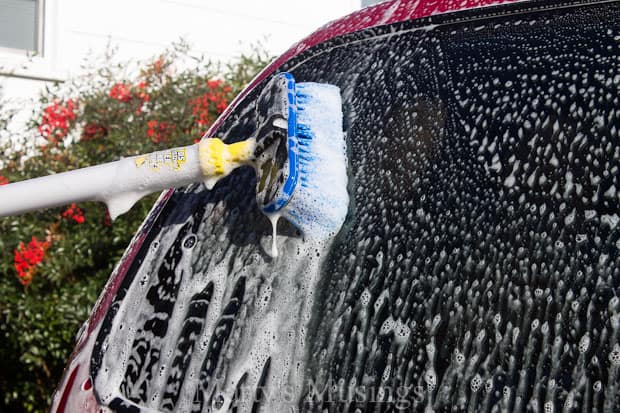 The instructions suggest that only a gallon of water is needed to wash your vehicle, and, even though we always use a 5-gallon bucket, it wasn't close to half full…and we did two full size vans!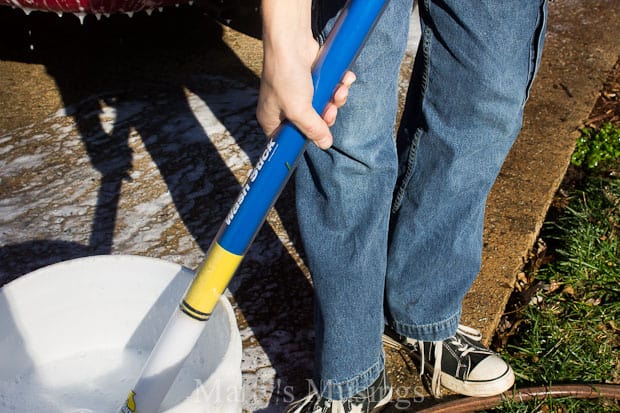 There was no reason to stop once the vans were clean, so we proceeded to clean the windows as well! And, while it did require a rinse with the garden hose, the windows were sparkling clean! Can you say, "Awesome?"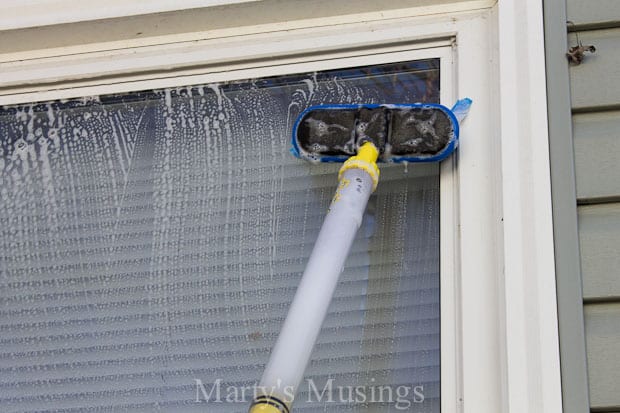 Even did a number on the screens with no damage…double awesome!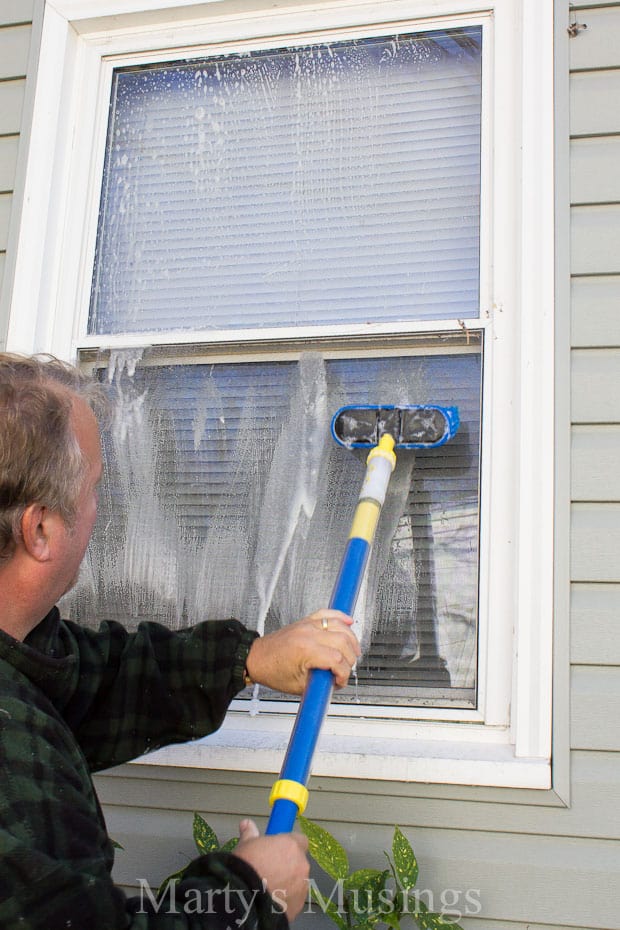 From Marty: My husband has done a great job through the years of keeping our cars looking great in spite of their age. I love that AutoRight provided us with tools that would make his job easier!
If you'd like to learn more about these products you can check out the company on facebook, twitter, pinterest, instagram or youtube.
Tim has reviewed other HomeRight products and written about how to clean your home with a SteamMachine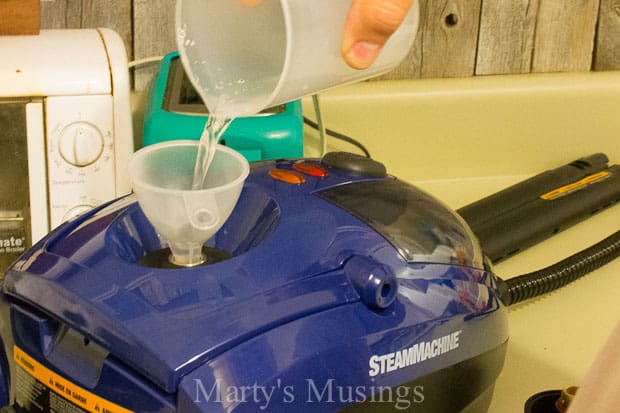 and how to clean a patio or deck with a HomeRight Deck Washer Flow-Through Broom.