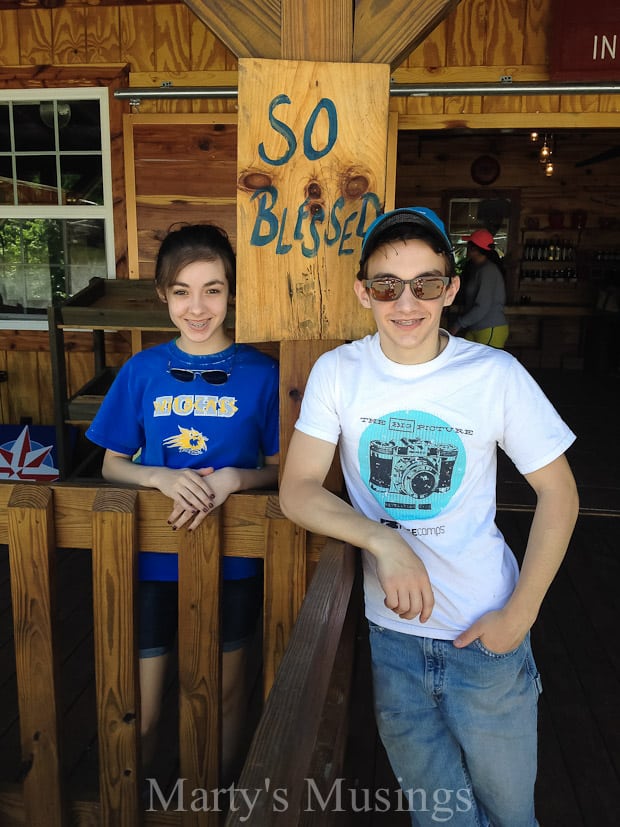 As we enjoyed a day at our favorite local strawberry farm yesterday, we couldn't have asked for a more beautiful day.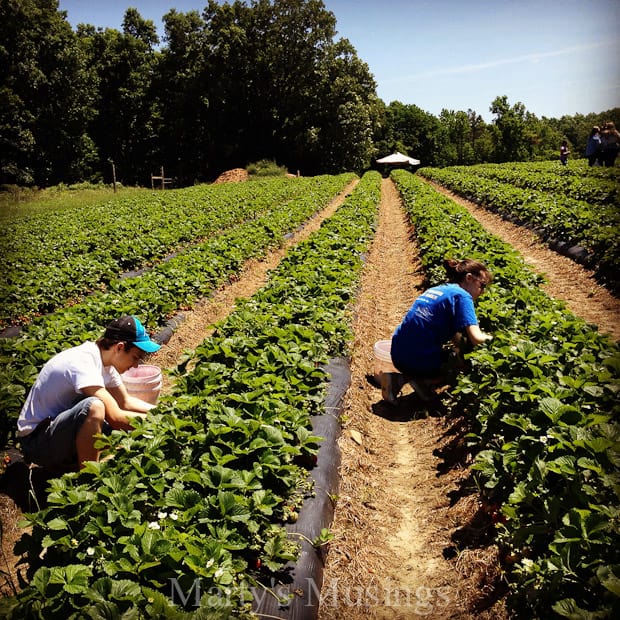 Temps around 70 degrees with bright sun and these gorgeous ripe red berries just waiting for us!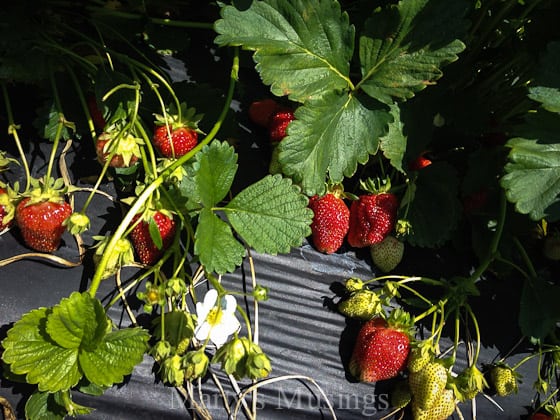 The words to Chris Tomlin and Christy Nockels "Glorious" just rang in my head.
Majesty and power are Yours alone forever.
It was truly a magnificent day.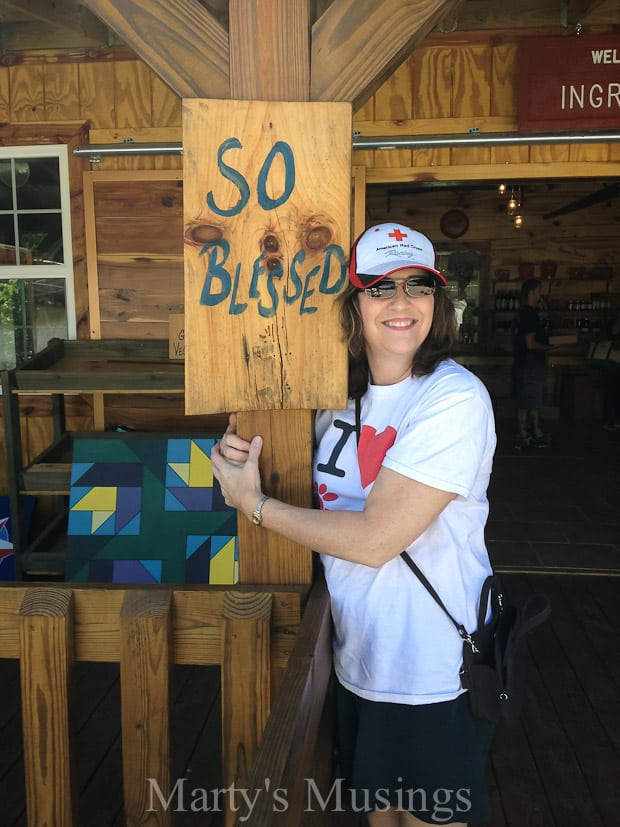 My husband paved the way by taste testing the berries for us. Wasn't that sweet of him?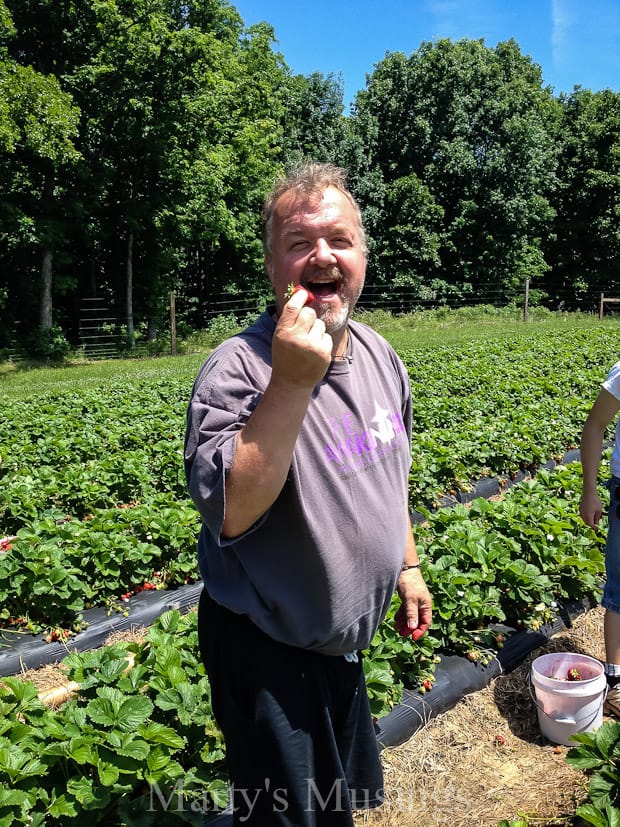 I was impressed by the way my teenagers worked hard and didn't complain.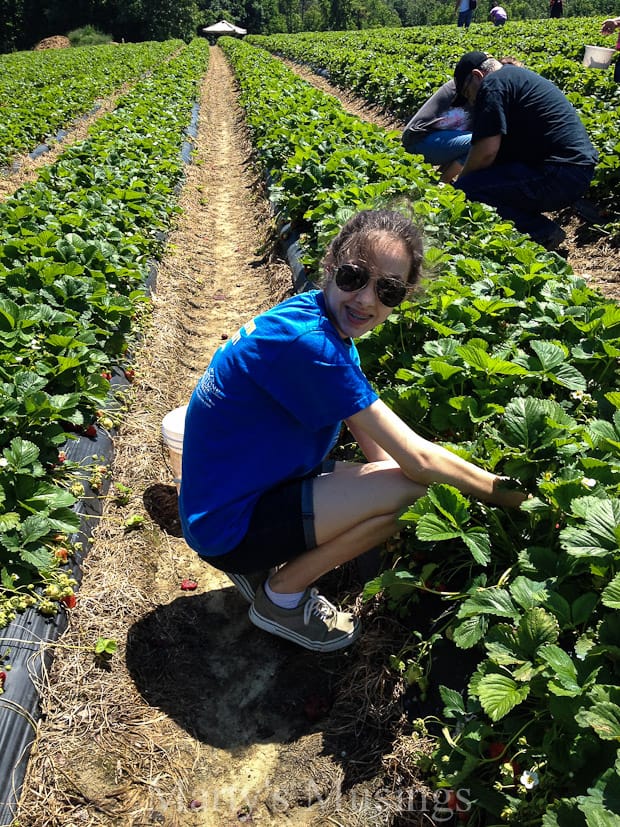 Yes, this was six buckets full and $100 worth of strawberries!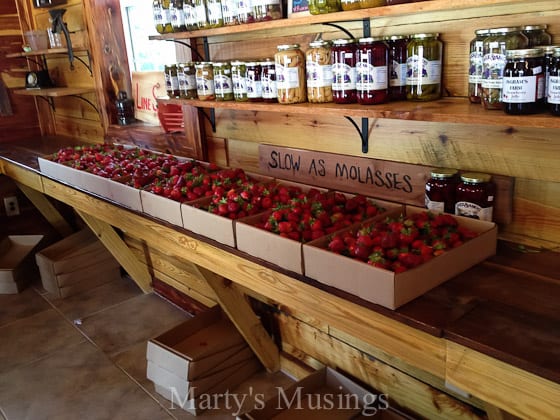 You know it's bad when the owner raises her eyebrows and asks if we've ever bought that many before!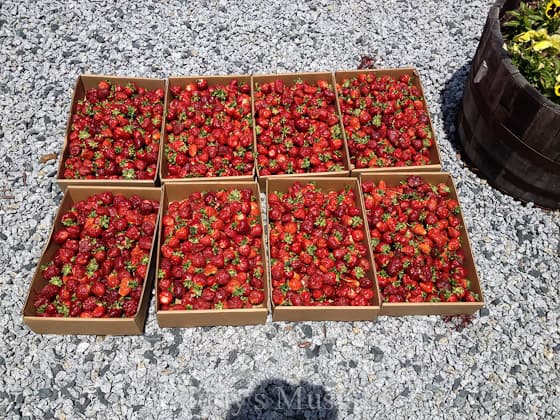 Then it was on to home and a marathon strawberry slicing and freezing session.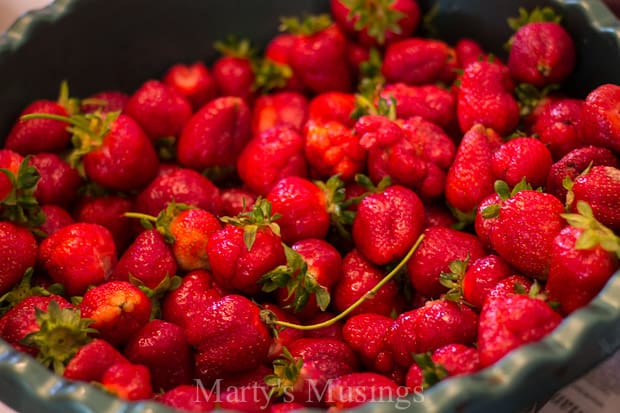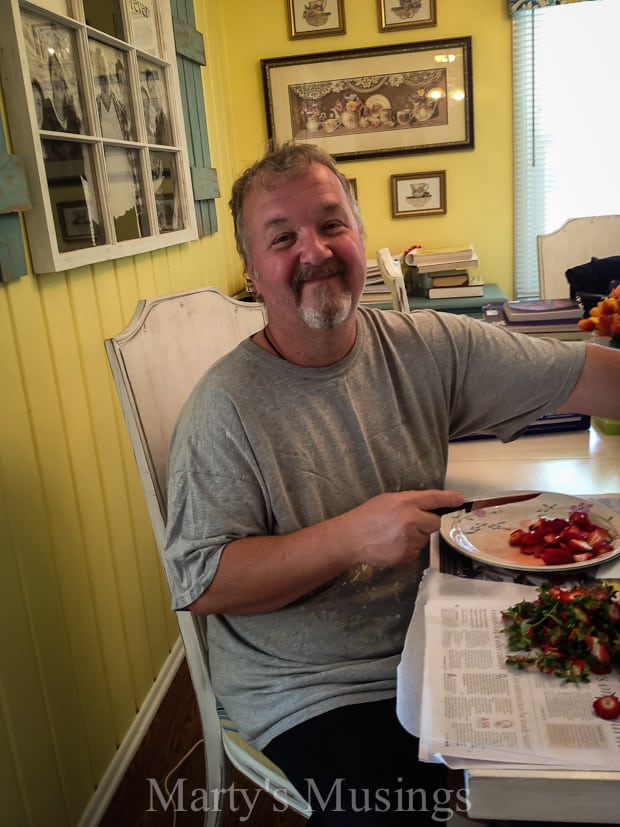 30 quarts later and one happy freezer!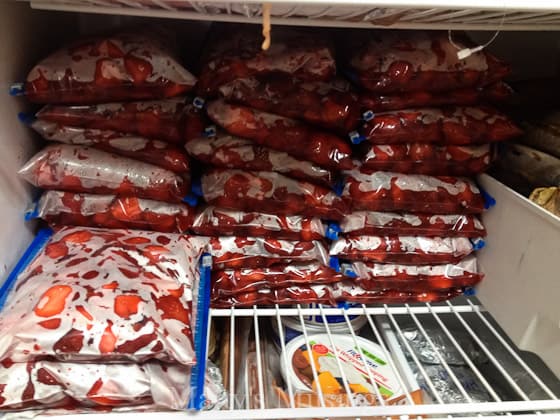 What are you thankful for today?
Do you need encouragement on this parenting journey? I hope my advice to imperfect moms will help!
(If you are reading via email or reader just click on the post title to watch the video. It's worth it!)
"Glorious"
We lift our hands in praise to You
We lift in our hearts in worship to You, Lord
You Lord
We lift our voice to You and sing
Our greatest love will ever be You, Lord
Glorious
Over us
You shall reign
Glorious
There is a King that we adore
With humble hearts we bow before You, Lord
There is a place we long to be
Face to face we long to see You, Lord
Majesty and power
Are Yours alone forever
Want thrifty home ideas you can do yourself?
Sign up and get my FREE guide: 5 Easy Ways to Decorate Your Home for Practically Nothing!