Citizen Way "How Sweet the Sound": Simple Gift Sunday
This post may contain affiliate links which won't change your price but will share some commission.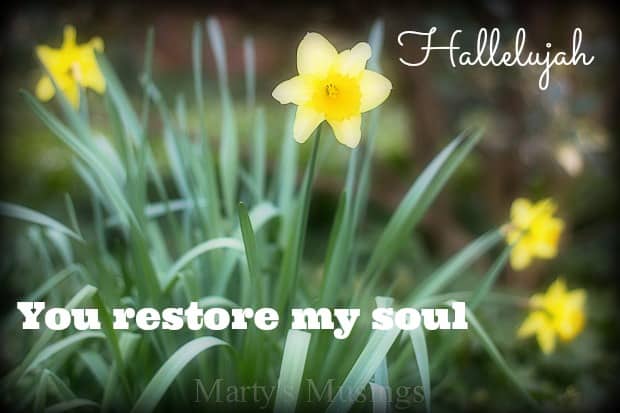 Even in the midst of struggles
and everyday monotony,
God is present whether we can see Him or not.
Although it may snow when we want sun
our hope is not built on shifting sands.
You were healing in the pain
You were shelter in the storm
Hallelujah You restore my soul
For more of my Simple Gift Sunday posts go here.
(If you are reading via email or reader just click on the post title to watch the video.)
Yea though I walk through the valley
I know that You are always right beside me
And I will fear no evil
You're my rock
And my strength
You comfort me
Amazing grace how sweet the sound
I hear You singing over me
I once was lost but now I'm found
And it's beautiful
Amazing grace how sweet the sound
It covers every part of me
My soul is silent
I am found
And it's a beautiful sound
You carry me through the waters
Where Your peace clears away all my sorrow
And nothing can separate us from Your love
Oh, Your love it will always be
You were healing in the pain
You were shelter in the storm
Hallelujah You restore my soul