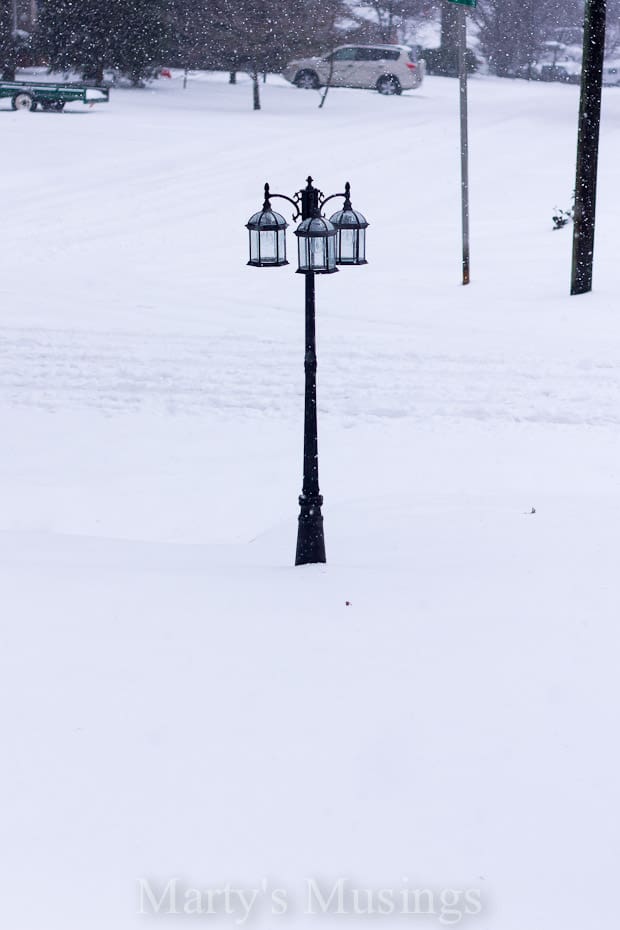 The southeast was lambasted by winter storm Pax this week. We received about 7 inches of snow with a layer of ice on top.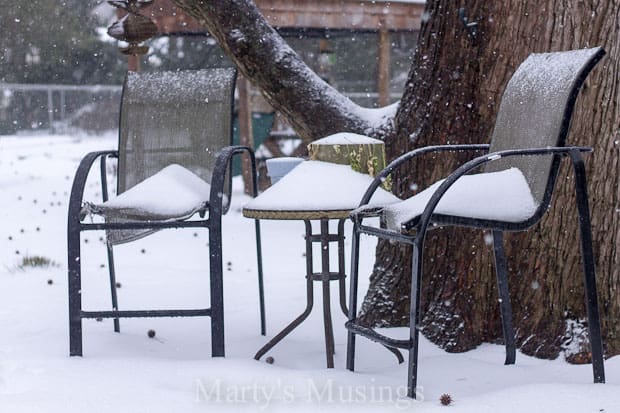 This storm was different for us. Our two adult kids were at their own homes, snowed in but not with us.
I was glad they were safe and warm, but I longed for the days of wet clothes strewn over the house and our favorite Chicken Noodle Soup in the slow cooker.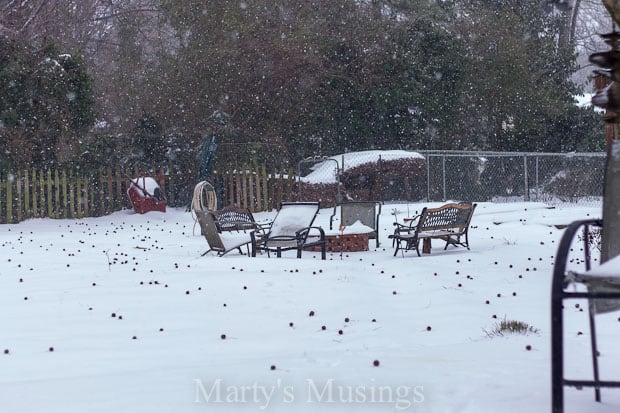 Our two youngest were sick and spent half the storm wanting to go out and the other half building a ginormous fort with their dad.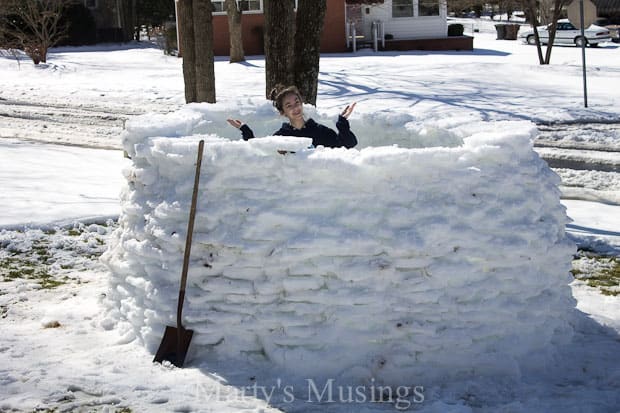 Regardless of where you are today, physically or spiritually, God is ready to meet you "however you are."
Love the lyrics to City Harbor "Come However You Are".
Come however you are
Come with all your heart breaks
Come with all the mistakes you've made
Lay them down at the cross
Give them to the God who loves you
For more of my Simple Gift Sunday posts go here.
(If you are reading via email or reader just click on the post title to be taken to the video.)
To anyone walking down a hard road
Worn out with blisters on your feet
To anyone with a heart that's shattered
Doing your best to hold it together
With no prayer to pray and no song left to sing
Whatever pain you're dealing with
Let me offer this
Come however you are
Come with all your heart breaks
Come with all the mistakes you've made
Lay them down at the cross
Give them to the God who loves you
Hurt, scared, falling apart
Come however you are
To the girl who never had a father
To the guy who thinks he'll never amount to much of anything
To those of us who feel unwanted, unneeded, unloved, and desperately incomplete
Come however you are
Come with all your heart breaks
Come with all the mistakes you've made
Lay them down at the cross
Give them to the God who loves you
Hurt, scared, falling apart
Come however you are
Come with your regrets
Come with the things you can't change
Come with all your fears
With all your shame with everything
Come with the pieces of your bruised and broken heart
Don't wait