Comforts from Home for Our Troops
This post may contain affiliate links which won't change your price but will share some commission.
This is a sponsored post written by me on behalf of Marie Callender's for IZEA. All opinions are 100% mine.
Almost every Saturday my DIY hubby works outside doing all those chores his allergy challenged wife has no interest in. That includes everything from lawn care to leaf removal and maintenance on the house. For us Saturday has always been a work day.
Whether I'm working in the house or Tim is puttering out in the yard, we have always included our kids in both the work and the fun. The least I can do is reward them with a little goodie I picked up at the grocery store.
Y'all know I love desserts so I picked up a couple of Chocolate Satin Mini Pies and an Apple Pie to surprise my family on a busy work day.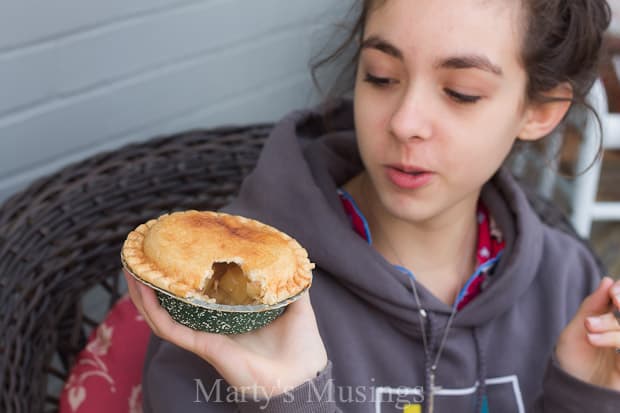 Marie Callender's creates homemade meals and desserts made with high-quality ingredients and signature special touches that helps my family slow down and enjoy time together.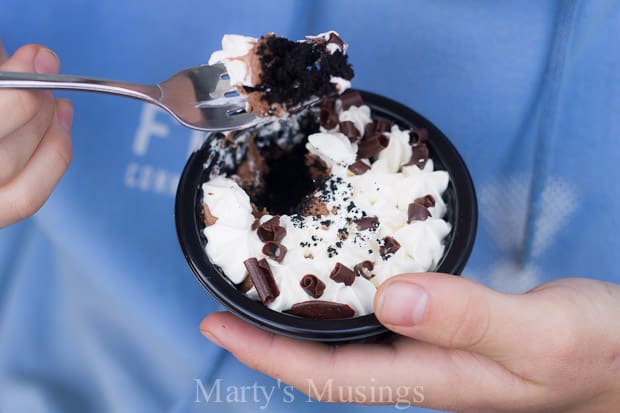 I had no problem persuading my family to stop long enough for a sandwich and dessert from Marie Callender's.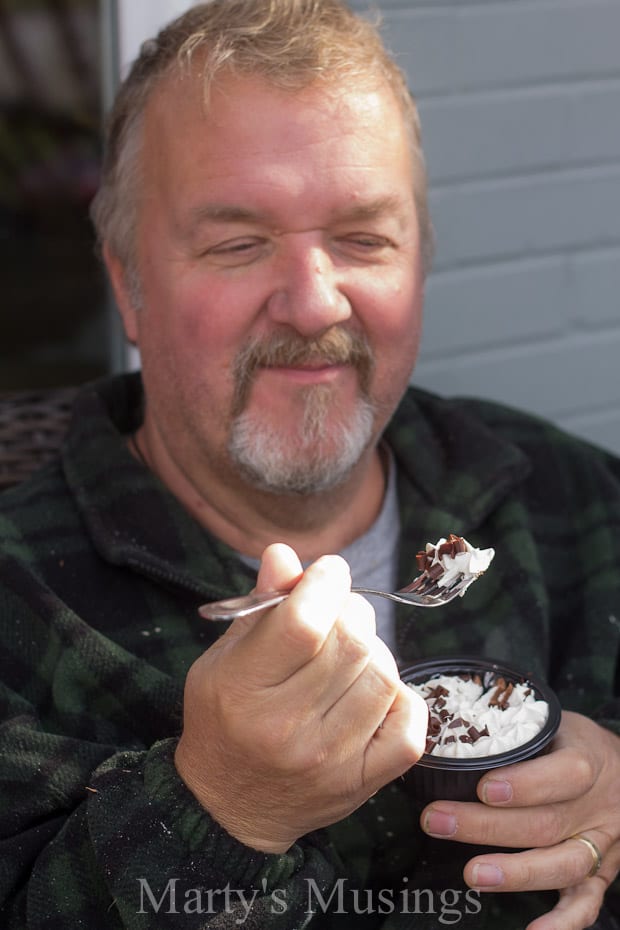 I have a son who has expressed an interest in applying for the marines after his homeschooling "career" is over and I love knowing that there are businesses supporting the brave men and women of the U.S. military.
This fall Marie Callender's launched the Comforts from Home Project, a program dedicated to bringing the heartwarming feelings, flavors, and favorites of home to those who miss it most. Even though I don't have a family member serving our country right now I appreciate the way Marie Callender's is stepping up to support our troops.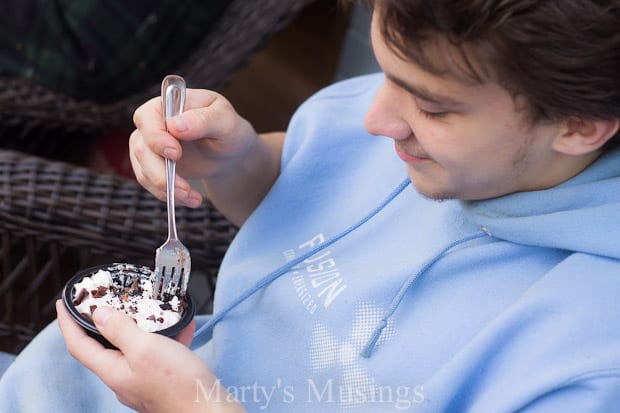 You can sign up to support this effort RIGHT NOW by visiting the Comforts From Home project. Simply enter the eight-digit code found on specially marked packages of Marie Callender's dinners and desserts online and they'll send a donation to USO2GO, a program that brings kits filled with electronics, sports gear, books, games and more to troops stationed in remote locations around the world.
Many of you have probably heard of Thunderclap, but for those who haven't, it is a tool that helps promote wider reach of messages by broadcasting them at the same time through the social media channels of friends – or in this case, a large group of consumers promoting the same good cause. In the coming weeks, the Marie team will start reaching out to consumers through the brand's Facebook page to get them to sign up to be part of the Thunderclap which will launch on Sunday, 11/30 if we meet our supporter goal.
Think of it like this: a person sees the link to the Marie CFH Thunderclap page on Facebook -> click the link -> land on the Marie Thunderclap page where they can sign up to support Marie Callender's CFH through Facebook/Twitter/Tumblr -> on 11/30 the pre-populated Marie Callender's CFH message (below) will be automatically posted on that person's feed -> our message is seen by thousands and incremental codes are entered!
You can sign up to support this effort RIGHT NOW by visiting this link. The message, "Help the USO & Marie Callender's Meals bring the #ComfortsFromHome to troops overseas. Enter the on-pack code today! http://thndr.it/1E3IE6x" will hopefully encourage thousands to enter the on-pack code and therefore drive donations to USO2GO.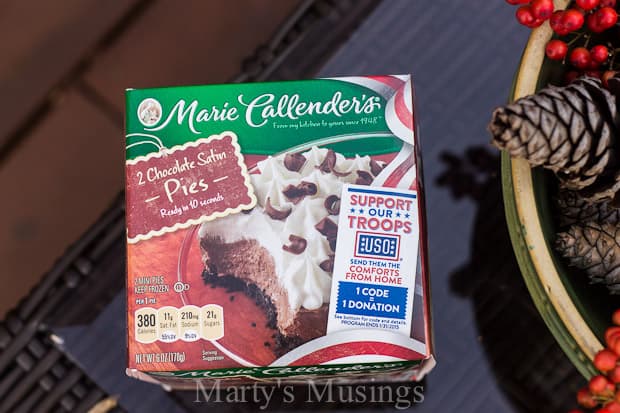 For every entry by 1/31/2015 of an 8-digit code found on participating products, Marie Callender's will donate $.50 to the USO2GO program. Guaranteed minimum donation: $100,000. Maximum donation: $250,000. Limit 5 code entries per person/computer each day. Valid in U.S. Only. For more details check out Marie Callender's Facebook page.