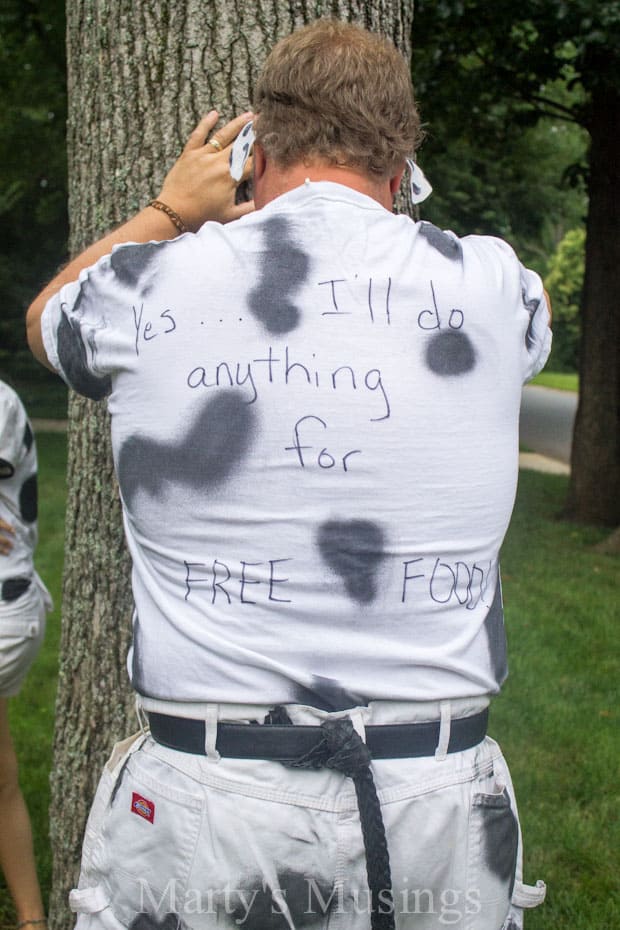 Ah, yes. It's Cow Day.
Cow with a capital C.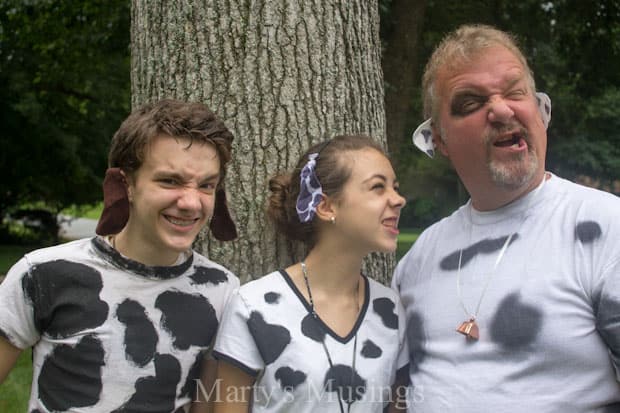 The highlight of the summer for the Walden clan.
Where all lovers cows unite in the bond of true love.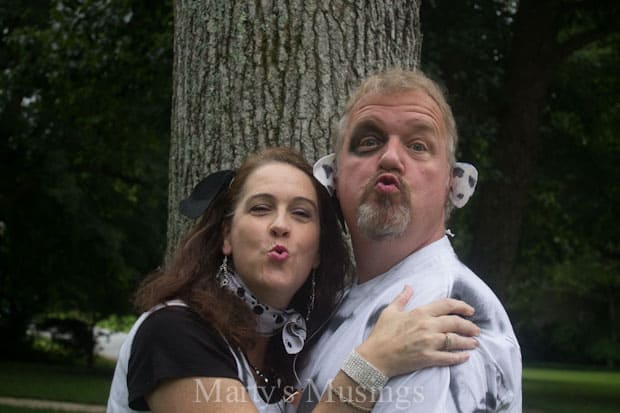 According to family records it appears that today was Cow Day #6.
It all began back in 2008.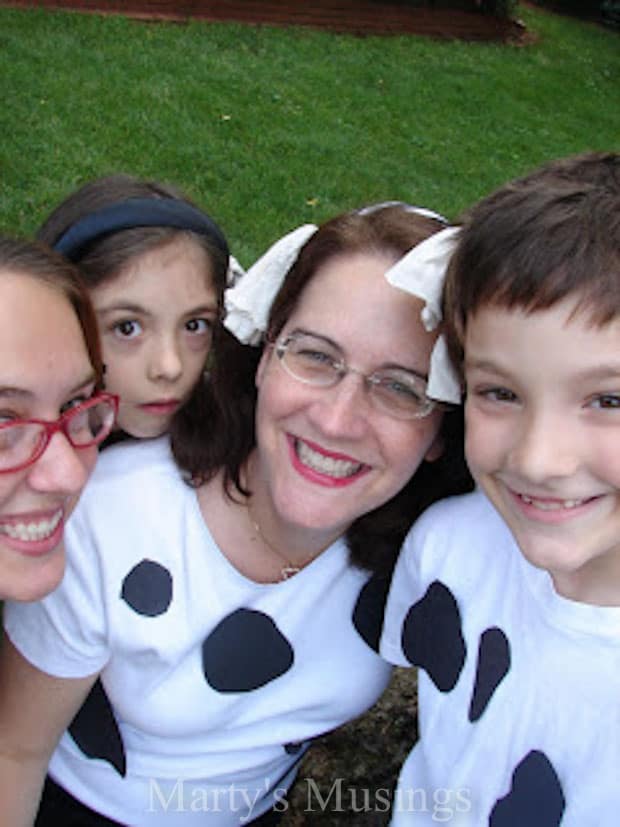 Somewhere I heard about free food.
That's all it took.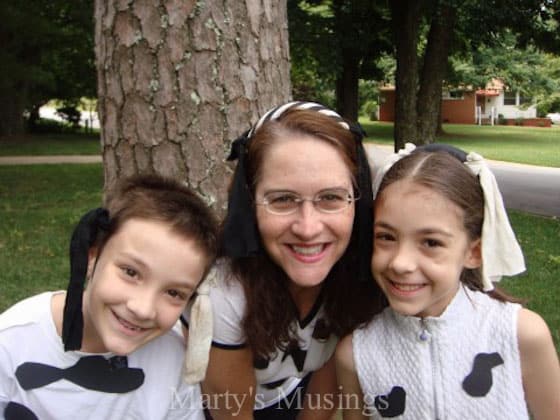 Throw on a few spots, a pair of sad looking ears and maybe even a tail.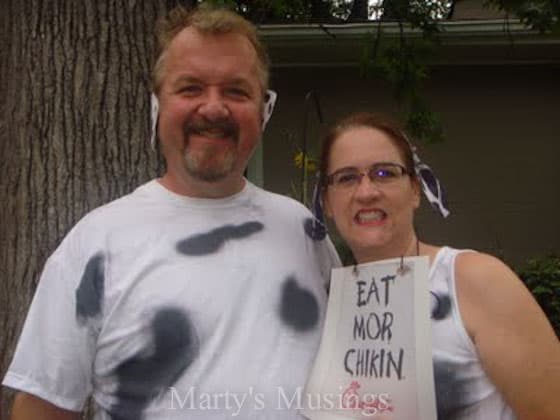 Even married children can be bribed enticed to come home.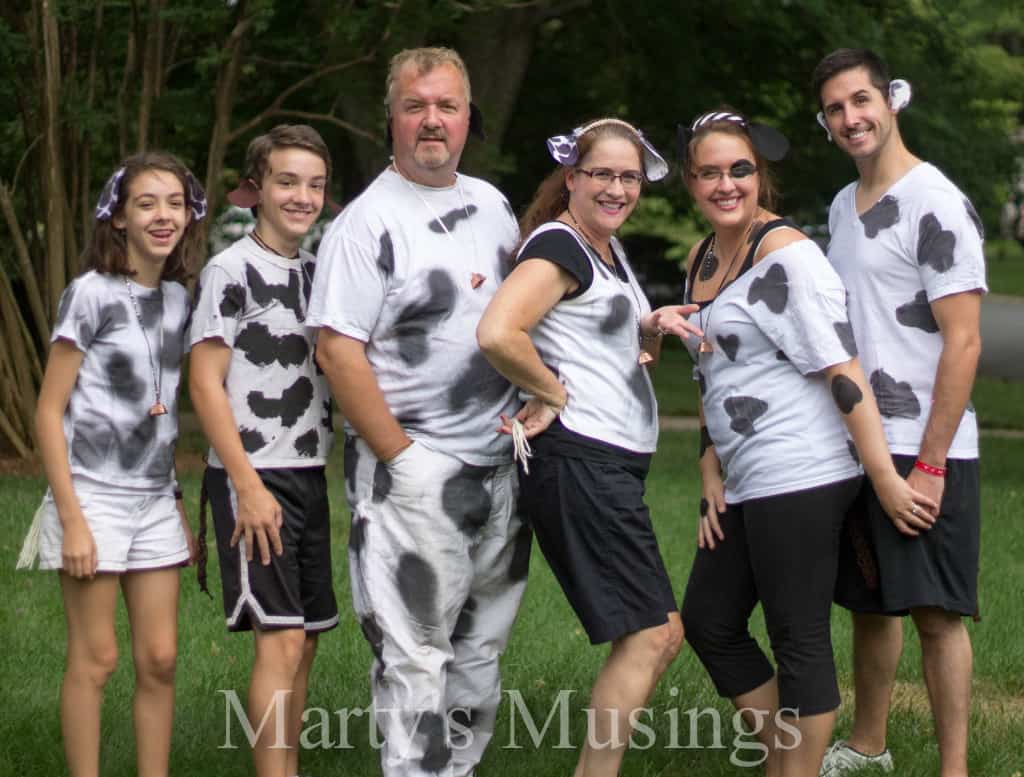 Seriously, who wouldn't give free food to these crazy lovers cows?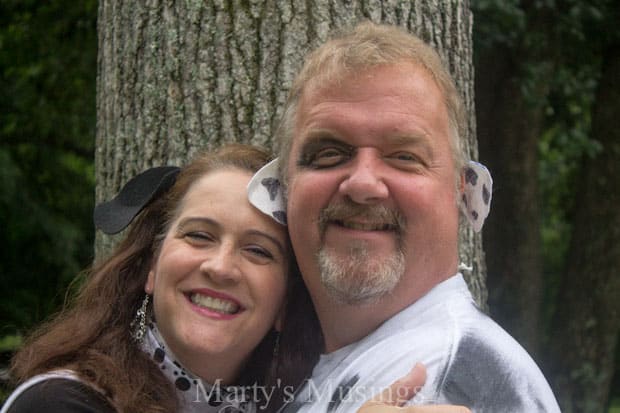 Thank you, Chick-Fil-A for a cherished family tradition.
Did you follow our adventures on Instagram?
Linking with: Time-Warp Wife, Growing Home
Want thrifty home ideas you can do yourself?
Sign up and get my FREE guide: 5 Easy Ways to Decorate Your Home for Practically Nothing!