A Southern Snow and Cute Puppy Pictures
This post may contain affiliate links which won't change your price but will share some commission.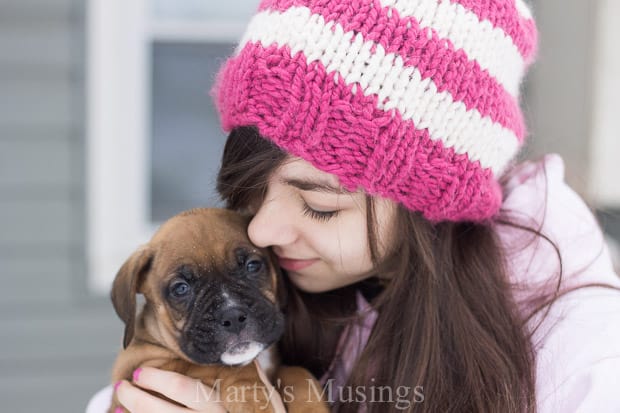 (Note: I was working on this post last weekend but the news of my brother-in-law's sudden cardiac arrest changed everything. As he clings to life our family clings to hope in God and we still covet your prayers.)
I'm born and bred Southern, y'all.
And I actually use the word y'all in everyday language.
All.the.time.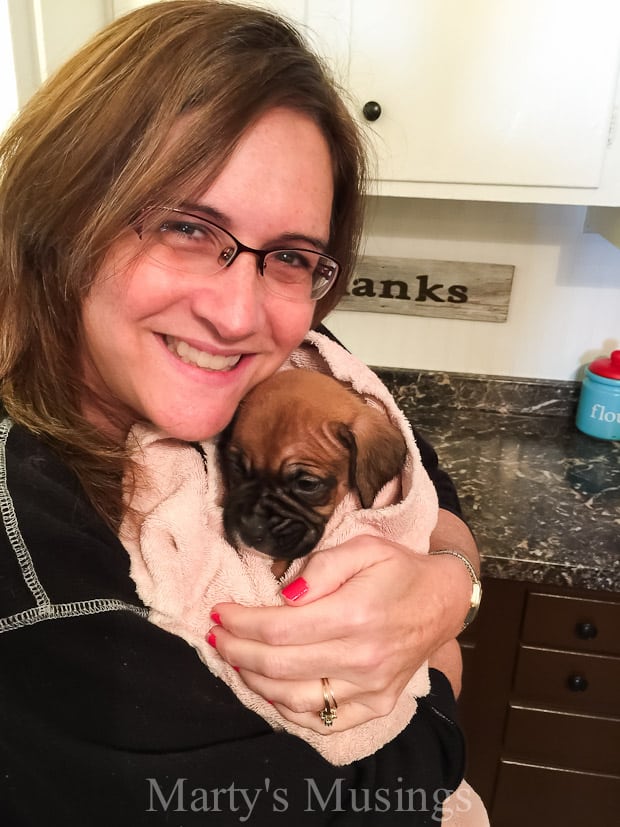 But somehow along the way I missed the abbreviation.
I used to write it like ya'll. (Spell check does NOT like that!)
Not exactly sure what my proper grammar and spelling self was thinking but I'm clear now.
It's y'all, short for you all.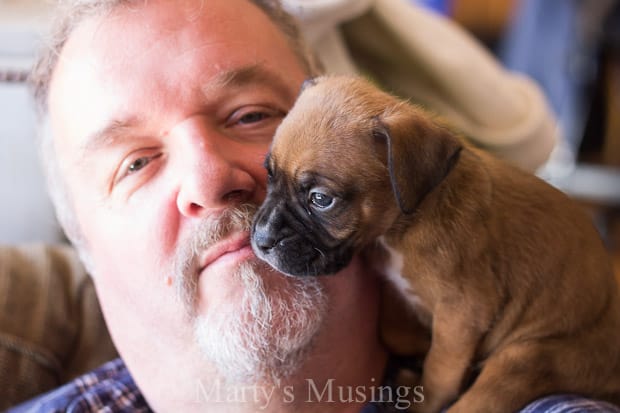 Anyhoo……
We had an exciting week here recently.
When the weather forecasters proclaimed a snow storm was coming we got unduly excited and frightened that we might be stranded at home for WEEKS at a time without milk.
Or bread.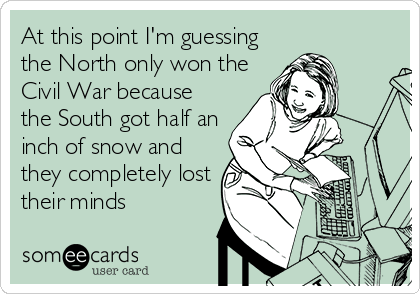 That's all I have to say about that.
But this time we actually got enough to take pictures for the scrapbook album.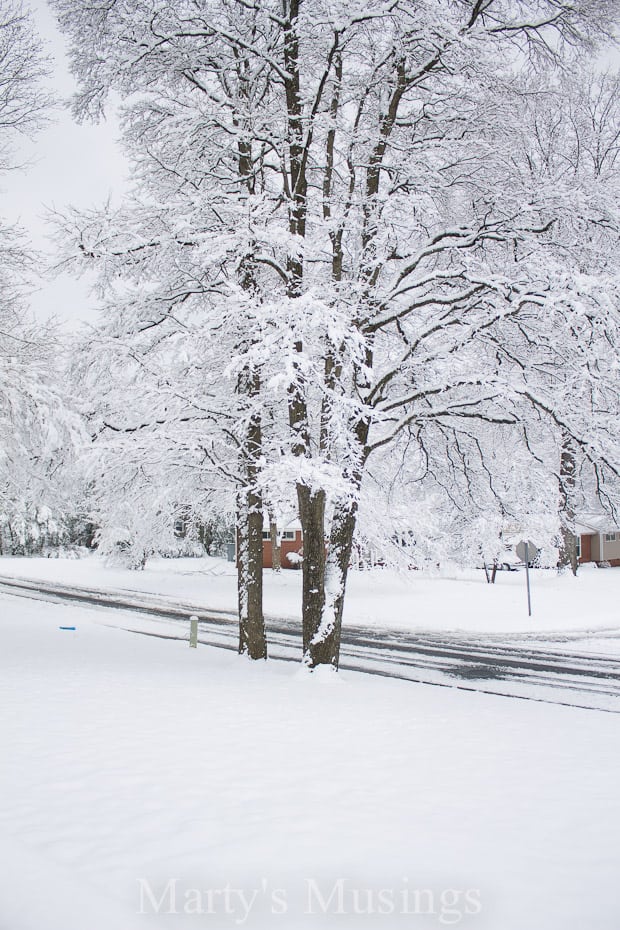 So on we go to some cute puppy pictures with an adorable baby thrown in for good measure.
We got a boxer/pit bull puppy three weeks ago and I've resisted showing pictures of him until now (unless you follow me on Instagram where I might have gone a little psycho crazy!)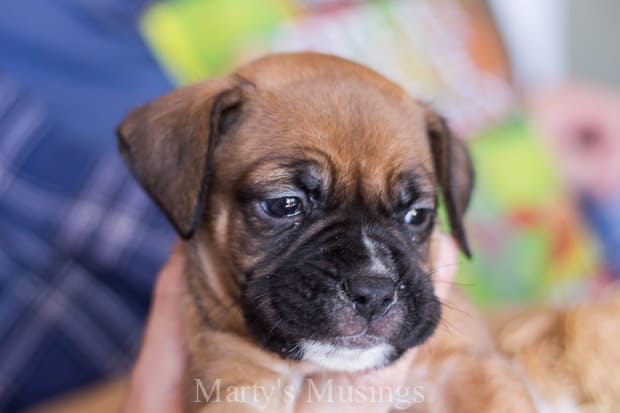 I'm only slightly obsessed with Mr. Carson.
Yes, we named him after that Mr. Carson.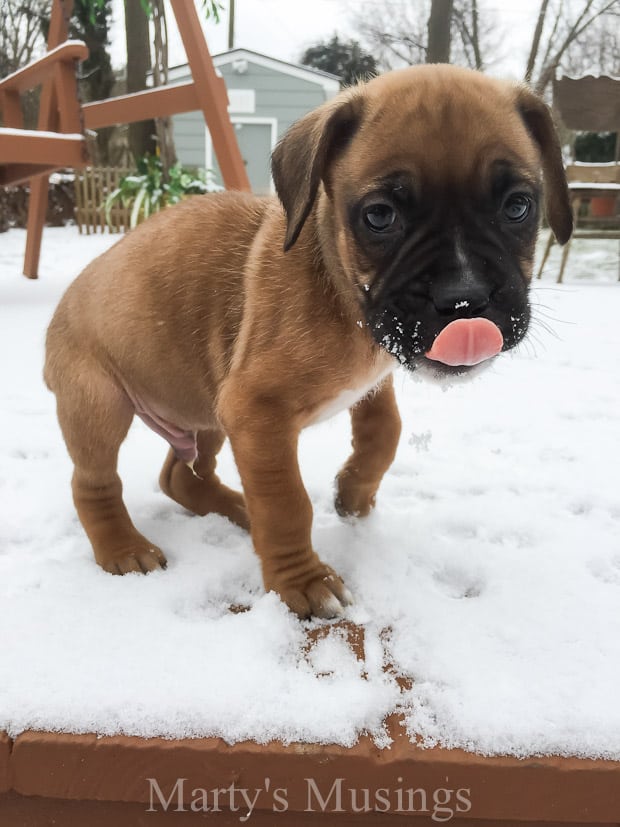 (Did you see the Downton season finale?)
"Of course I'll marry you, you old booby. I thought you'd never ask!"
Sweetness.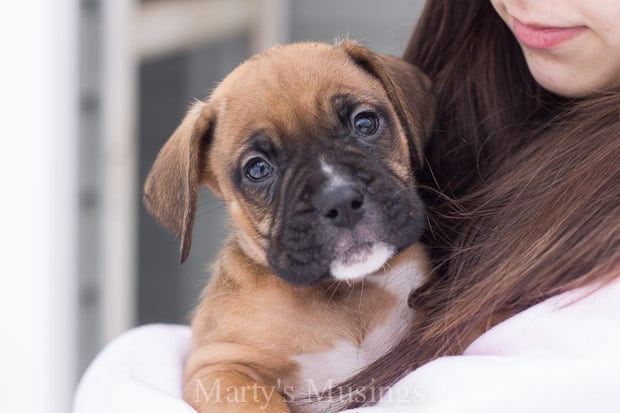 I meant my Mr. Carson, silly.
A fun day was had by all with the biggest Walden snow fort ever. And I helped.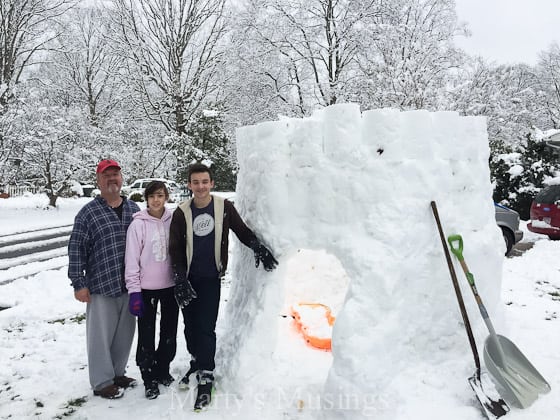 We just about lost Carson. The snow was almost taller than him!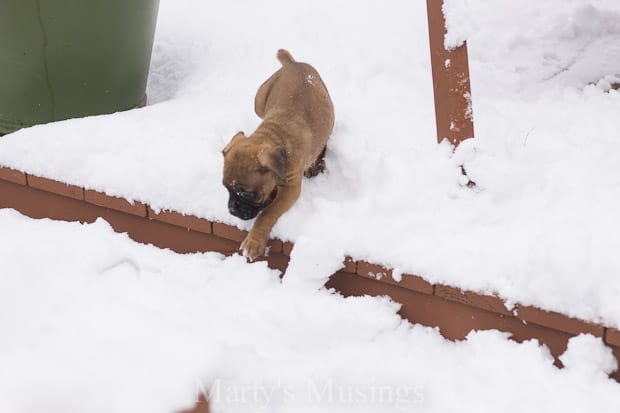 Didn't I tell you these cute puppy pictures were the best?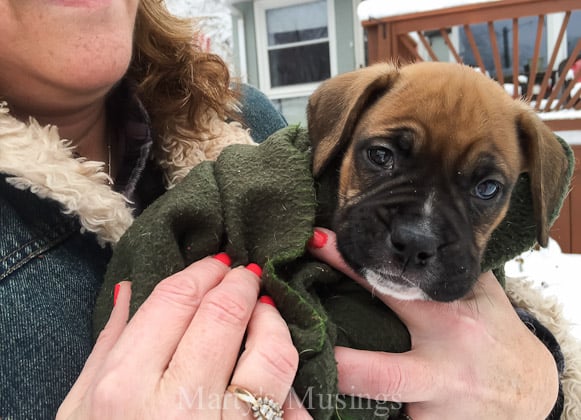 I leave you with two pictures you won't be able to resist.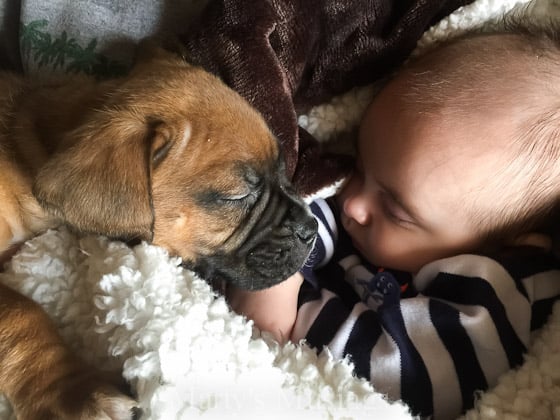 I warned you!