The Call No One Wants to Receive
This post may contain affiliate links which won't change your price but will share some commission.
"Hi, I'm calling from Costco. Your husband is here with us now. He's fallen out and had a seizure. We have EMT here with him now. He is not fully conscious but he is breathing."
And with those words heard on a voice mail the direction of our lives changed.
Several weeks ago my husband Tim had just returned to his job as a painting contractor after recovering from rotator cuff surgery five months earlier. On this ordinary day he came home for lunch and I joined him on the couch as we chatted about our morning. These little routines are the backbone of 28 years of a solid, love filled marriage. Not perfect by any means but always a work in progress.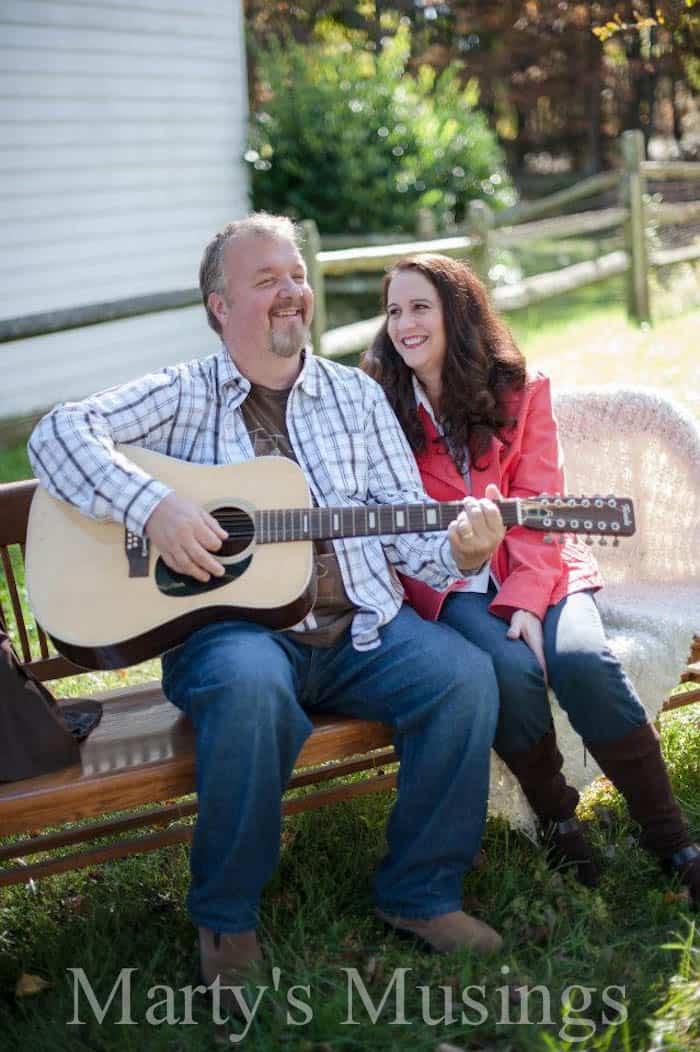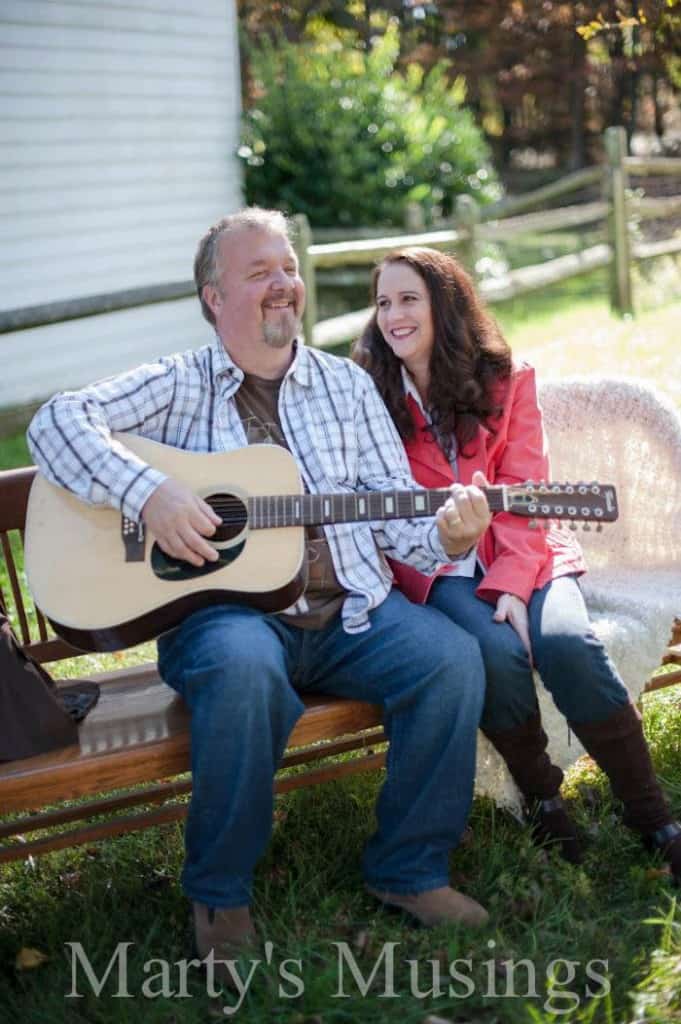 Just a few short minutes after Tim left I was chatting on the phone with our daughter Rachel as she drove home from her part-time job, a daily ritual for us. She abruptly said she had to go and hung up. I saw that I had a voice mail from Tim and that's when I discovered the message that caused my heart to stop.
Unbeknownst to me Rachel was receiving a call from her dad's cell phone as well. We didn't know Tim was already in good hands because he had his medical information easily accessible through an app on his phone. The two of us were listed as his emergency first contacts. When the employee from Costco couldn't reach me she called Rachel.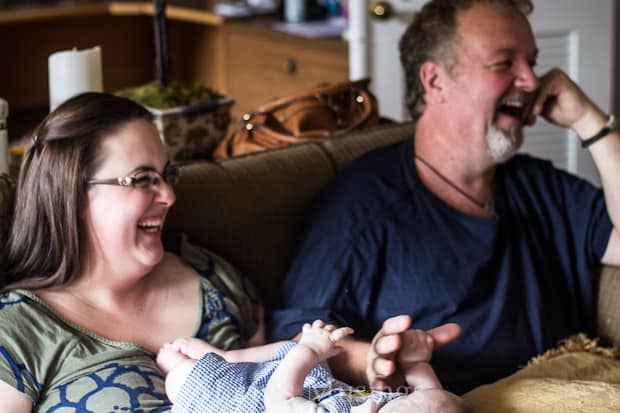 Tim's medical information also listed that he was a Type 2 diabetic as well as all the medications he was on, vital information for emergency personnel to have.
When I called Costco they told me he had a seizure and had fallen but two nurses were there with him and the EMT were there within two minutes. He wasn't fully conscious but he was breathing and would be heading to the local hospital. (We later found out the nurse couldn't find a pulse at first and they had a defibrillator standing by.)
I immediately went into hospital crisis mode (from the many years of taking care of my elderly parents) but this was my HUSBAND and my emotions were a wreck.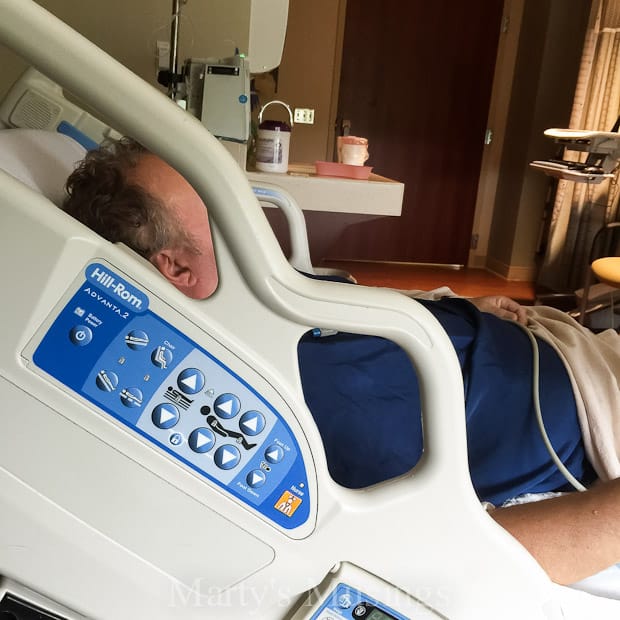 After many, many tests over the next two days in the hospital it was determined when Tim got sick a few days earlier, coupled with a family crisis, and lost 20 pounds in a short period of time he didn't handle his diabetes well. His medication needs had changed and he needed management help. Ironically he was scheduled to see his regular doctor the day after the incident at Costco. He had NOT had a seizure but his sugar level had dropped dangerously low and caused him to pass out.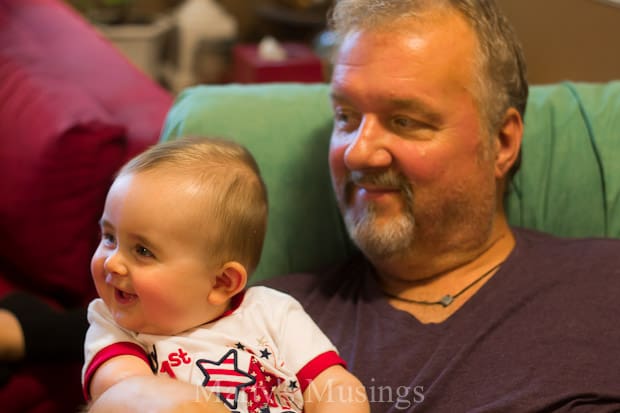 However, when Tim fell he landed against a cash register and damaged his OTHER rotator cuff and has since had surgery again. He will be out of his painting job for another few months.
Don't tell me God doesn't have a sense of humor. I just think some people hear God in a still small voice but apparently my husband needs a flashing billboard!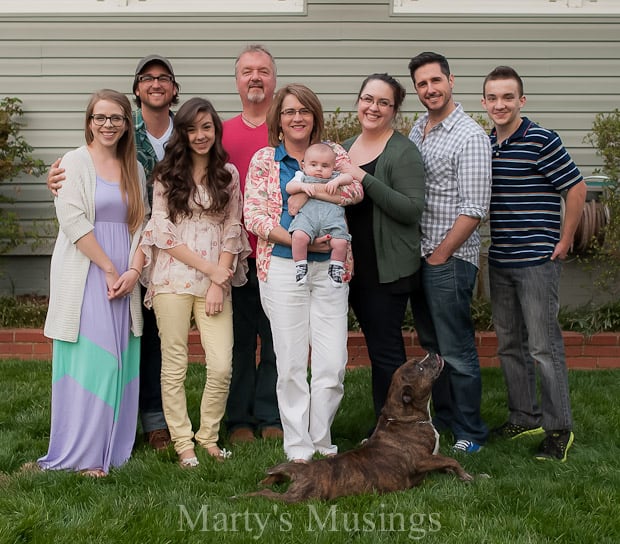 God was watching over Tim in so many ways that day. He could have been painting in the empty house where he was working or passed out while he was driving. Instead he was surrounded by people who got him help immediately.
We are thankful he is still with us and taking his health more seriously. Some of life's best lessons come from second chances. Our grandson Aiden is certainly glad his Papa is around for more snuggles!