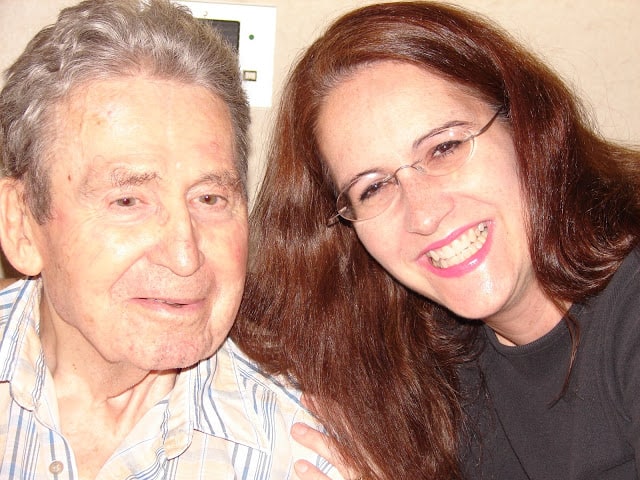 I Corinthians 13 says " 4
Love is patient, love is kind. It does not envy, it does not boast, it is not proud.
5
It is not rude, it is not self-seeking, it is not easily angered, it keeps no record of wrongs.
6
Love does not delight in evil but rejoices with the truth.
7
It always protects, always trusts, always hopes, always perseveres."
When I think of my dad I will always remember how much he loved his family. He loved his three children immensely, but it will be his love for my mom that I will cherish. He was not always an easy person to live with, as is the case with most of us. As a child I dreaded hearing the words, "wait until your father gets home." I knew that meant a conversation with a certain part of my body, and it would be painful. But he would not tolerate us disrespecting his wife. I remember lying in bed at night listening to my parents talk, wondering what in the world they had to discuss about after so many years! They were probably talking about us kids, I just didn't know it at the time! On vacations in our popup camper my mom would get to laughing so hard with my dad late at night that the whole camper would shake. Those vacations are some of my best memories of childhood. My dad worked very hard and long hours so that time we had on vacation was very special as a family.
My parents would have been married 65 years this July. In my mom's own words, "falling in love means truly caring about each other and wanting to be together. Marvin and I wanted to marry because we were in love. We became engaged when I was 16." (Which she notes was too young!) They did promise not to marry until mom was out of school. They married on July 3, 1944 at Asheboro Street Baptist Church. The reception was at mom's house, with so many people the landlord thought the floors might fall in! Their mutual interests included the beach, going to church, riding to see new homes, playing canasta and working in the yard together. My mother says, "the most important lesson learned about marriage is there has to be a lot of give and take. You have to work at keeping it going. Everything is not always what you expect it to be."
My mother always took care of my dad, through many different health issues. But the thing I admired most about dad was that he always persevered to continue living, no matter how hard the journey back to health might have been. Through thick and thin my mom and dad were an example of Christian love and devotion. No, it wasn't always easy. But love always hopes, always perseveres. Dad's last words to me were, "I love you, honey. Thank you for bringing mama home." After 64 years of marriage he was still more concerned about her than he was for himself. While my mom was in the hospital last week he was very lonely and worried. He was not truly complete without her. Bringing her home to him was the best way I could show my love for the two of them.
I will say that my dad was disappointed I never learned to play the organ.
He believed if I had I could always find a job.
He was probably right, but my first love was singing. For years he had always said that he wanted me to sing "How Great Thou Art" at his funeral. So, daddy, this one's for you.