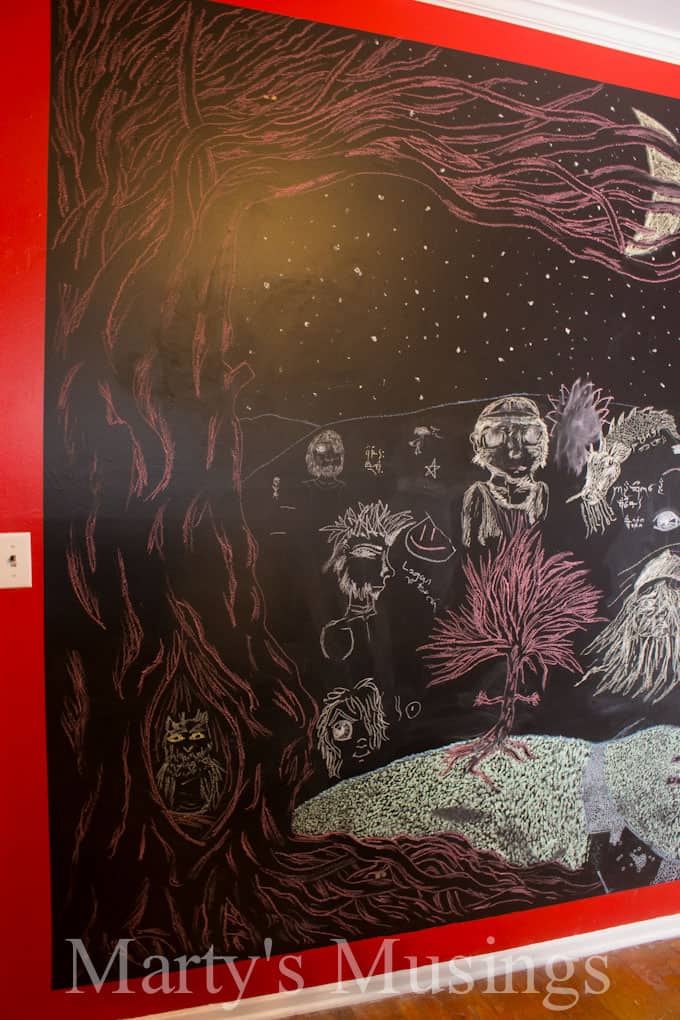 (Large chalk board wall in my son's room featuring his drawings)
As we maneuver through another difficult situation with our adopted son I have been so overwhelmed with the need to find a purpose and a plan in all the pain and unknown.
My thoughts are agonized and my heart heavy.
How do you survive a pain that is so deep it is unreachable by human hands?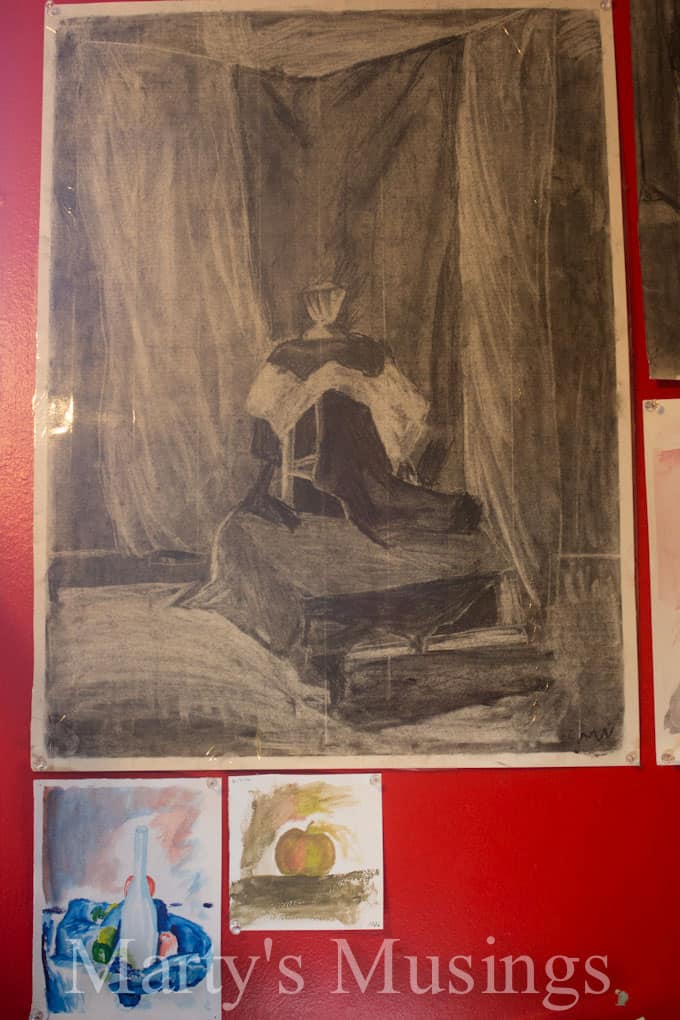 How do you help someone you love know that it's only when you come to the end of yourself that God will be enough?
As I have struggled anew in the stages of grief, Tim reminded me of the truth of the song "Even if the Healing Never Comes."
So when the heartache hits like a hurricane, that could never change who You are. And we trust in who You are even if the healing doesn't come.
I had always thought of this song in terms of physical healing.
But now I know it is also for my child who searches for faith enough to trust and believe.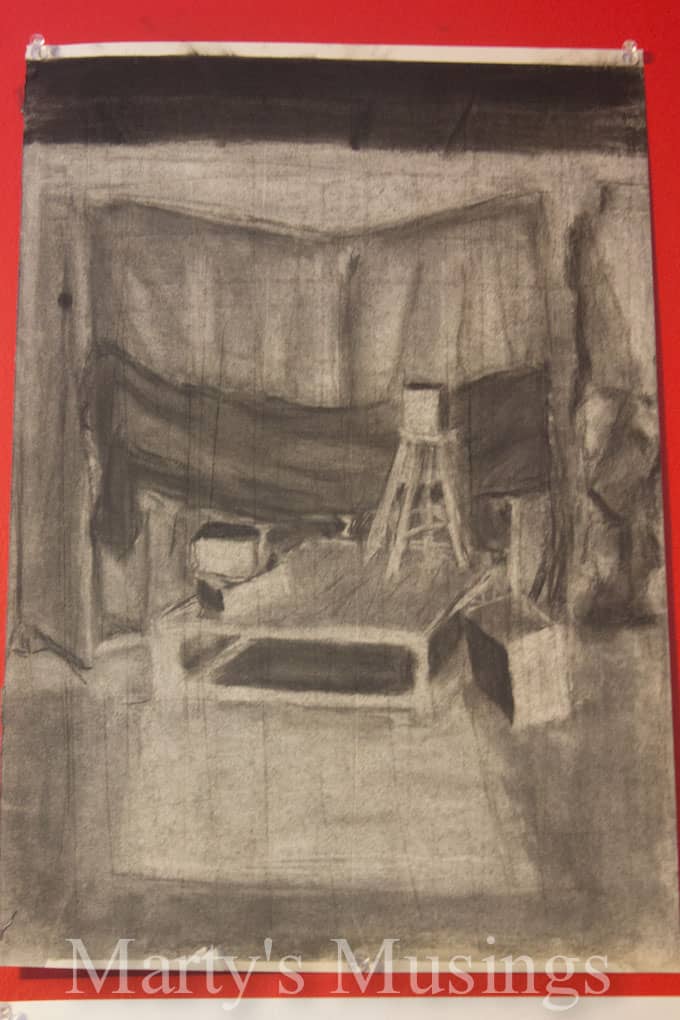 Isaiah 61:1-3 He has sent me to bind up the brokenhearted, to proclaim freedom for the captives and release from darkness for the prisoners, to proclaim the year of the Lord's favor and the day of vengeance of our God, to comfort all who mourn,and provide for those who grieve in Zion—to bestow on them a crown of beauty instead of ashes, the oil of joy instead of mourning, and a garment of praise instead of a spirit of despair. They will be called oaks of righteousness, a planting of the Lord for the display of his splendor. (emphasis mine)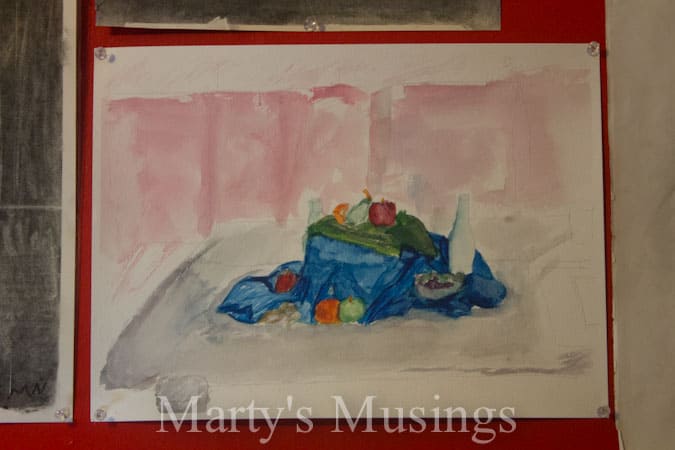 More than ever before, I believe there is hope that the God of the brokenhearted wants to release my child from his darkness and bestow a crown of beauty in place of ashes. He will be called an oak of righteousness, a planting of the Lord for the display of God's splendor.
You are God.
You are good
Forever faithful one.
(Artwork by my son)
(If you are reading via email or reader click the post title to view video.)
Even If (The Healing Doesn't Come) by Kutless
Sometimes all we have to hold on to
Is what we know is true of who You are
So when the heartache hits like a hurricane
That could never change who You are
And we trust in who You are
Even if the healing doesn't come
And life falls apart
And dreams are still undone
You are God You are good
Forever faithful One
Even if the healing
Even if the healing doesn't come
Lord we know your ways are not our ways
So we set our faith in who You are
Even though You reign high above us
You tenderly love us
We know Your heart
And we rest in who You are
You're still the Great and Mighty One
We trust You always
You're working all things for our good
We'll sing your praise
You are God and we will bless You
As the Good and Faithful One
You are God and we will bless You
Even if the healing doesn't come
Linking with: A Mama's Story, The Modest Mom Blog, The Better Mom, Time-Warp Wife, Far Above Rubies, Imparting Grace