Father's Day Gift Idea
This post may contain affiliate links which won't change your price but will share some commission.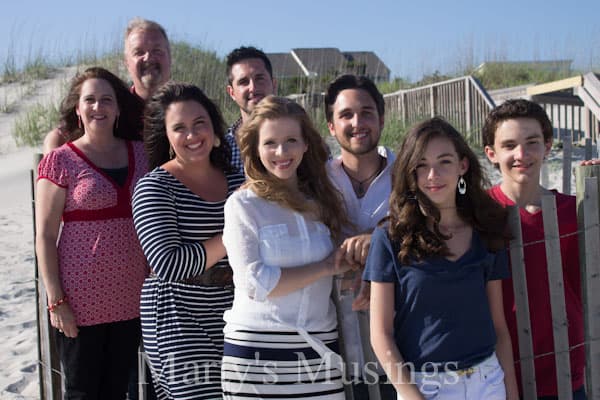 (The Walden family, at our recent beach vacation at Emerald Isle, NC.)
I don't know if anyone else has this same problem, but my kids struggle with what to get their dad for Father's Day.
He's a great husband and a wonderful dad with a wicked sense of humor.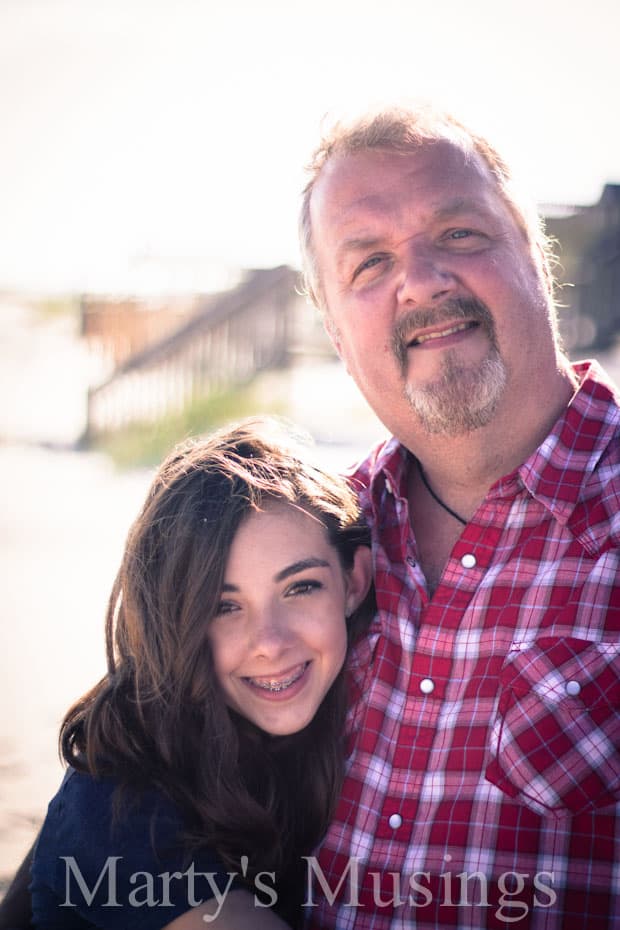 But he is terrible to buy for.
He loves computer gadgets (don't all men?) and tools.
Cap'n Crunch and bacon are his favorite foods. Actually, anything wrapped in bacon is at the top of his list. Do y'all remember that pic that made the rounds on fb and Pinterest at Thanksgiving? The one with the turkey wrapped in bacon? Yeah, my husband loved that.
What do you give the dad that has everything?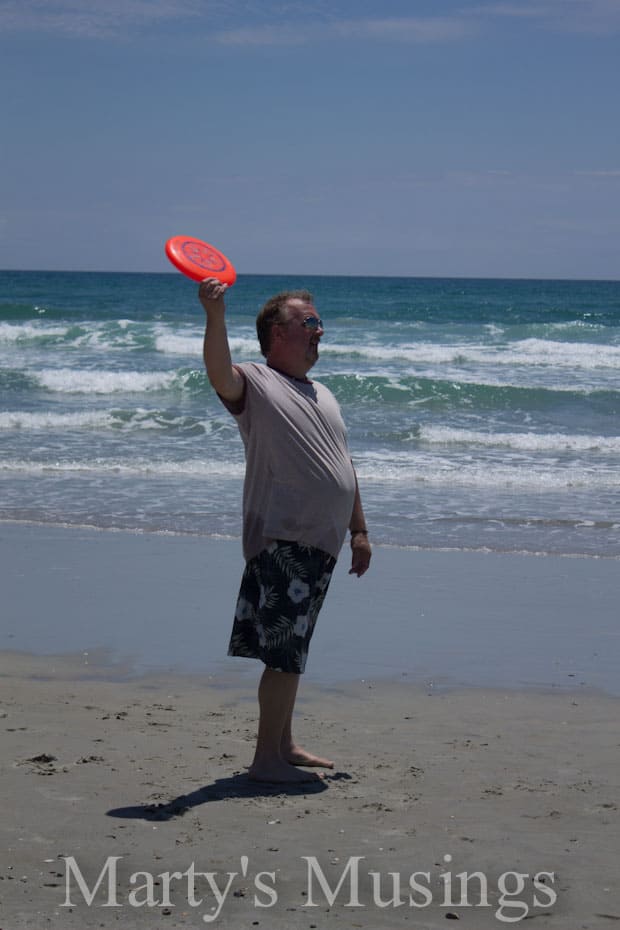 An Oral-B electric toothbrush, that's what!
Let's face it. If your hubby is like most men (now, don't anyone start shooting arrows at me) they probably don't spend enough time brushing their teeth.
It's just one more thing on the wife's nagging list to do list.
My mom worked for an orthodontist so I am slightly obsessed particular about brushing my teeth and flossing.
My husband ain't isn't.
Oral-B® electric toothbrushes, available at Target, are a great gift for for the hard-to-buy-for dad this Father's Day.
Smart shoppers can even find savings of up to $25 at Target in-stores (look for the endcap) and online at Target.com.
Some great advantages of this electric toothbrush include:
Oral-B® Professional Deep Sweep™ 1000
Removes up to 100% more plaque than a regular manual toothbrush.
Deep-sweep motion sweeps away plaque, keeping your mouth feeling fresh.
Electric, rechargeable brush designed to give you triple-cleaning action.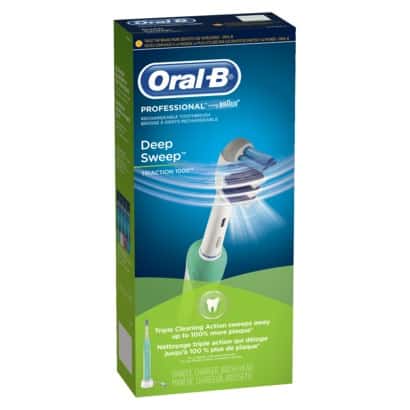 Oral-B® Professional™ Care 3D White 1000 (only available at Target)
Helps prevent and reverse gingivitis for a healthier mouth.
It is oscillating and cordless to stimulate your gums and help you remove the maximum amount of plaque with less effort.
Rechargeable, designed to give you triple-cleaning action.
It's ELECTRIC!
Wraps around each tooth to clean those hard-to-reach spots, making you and your dentist happy.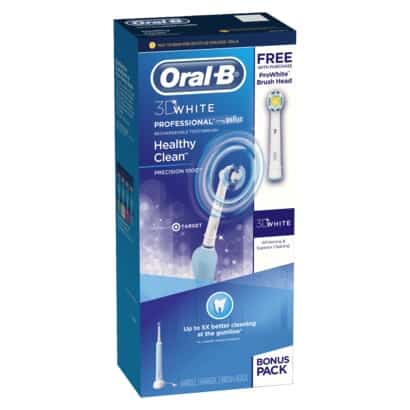 Now come on. It's an electric toothbrush. That qualifies as a gadget, doesn't it? Dad has to like it!
And here's an advantage you don't have to tell the kids about. You ladies all know you like snuggling up to your honey more when he's brushed his teeth and no longer smells like that garlic pasta you fed him for dinner.
I think if your hubby wants a little extra affection for Father's Day you the kids should get him one of these as their present.
You can take my word for it or you can just get him one and let me know how it turns out.
Just trying to help 🙂
I was selected for this opportunity as a member of Clever Girls Collective and the content and opinions expressed here are all my own.