For Mother's Day my crafty hubby made me a centerpiece for my kitchen out of fence slats. When we decorated for the Fourth of July I created this arrangement.
My youngest daughter remembered the flowers we used for Rachel's
wedding
and used them to make this centerpiece. Isn't she creative?
Now we just use the centerpiece without the rest of the July Fourth decorations.
Did you like this project? Check out our window table, a table made of fence posts, pallet shelves and my scrapbook room, all projects built and/or conceived by my talented husband.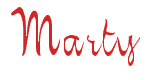 Want thrifty home ideas you can do yourself?
Sign up and get my FREE guide: 5 Easy Ways to Decorate Your Home for Practically Nothing!