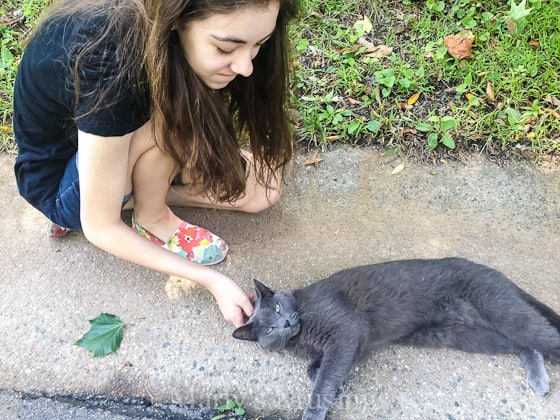 My youngest daughter is an animal lover, to say the least. We walk around the block and she tells me all the names of the outdoor cats we see. We don't know the owners but she knows the cats!
She loves to tell us every.single.detail about the activities of our own two cats.
My husband doesn't quite have the same fanaticism as our daughter so he always kiddingly tells her, "thanks for the cat update."
She has never seen an ugly animal. Truly. She only sees their heart and what they can be.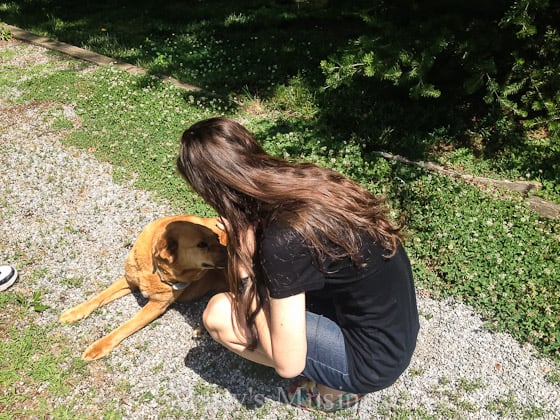 Can this passion possibly bubble up from a place of emptiness and loneliness that she first experienced in life?
I think probably so, but my daughter is a survivor and she inspires me to look unconditionally at the unlovable.
Is this how God looks at me?
Like I am beautiful? Only seeing my heart and what I can be?
Oh, might I have the courage to live like one bought at a price and redeemed with His blood.
I don't doubt that my daughter will have many stray pets in her adult life. I tell her I'm praying her husband will be a good provider because she wants lots of kids and animals! Oh, the sweet dreams of young adulthood.
Dream on, sweet girl.
For King and Country "Fix My Eyes" is a different kind of song for my Sunday post, but it's just plain fun with great percussion. The message is clear and is such a personal reminder for me to "love like I'm not scared!"
For encouragement and more of my Simple Gift Sunday posts go here.
(If you are viewing via email or reader just click on the post title to view the video.)
Hit rewind
Click delete
Stand face to face with the younger me
All of the mistakes
All of the heartbreak
Here's what I'd do differently

I'd love like I'm not scared
Give when it's not fair
Live life for another
Take time for a brother
Fight for the weak ones
Speak out for freedom
Find faith in the battle
Stand tall but above it all
Fix my eyes on you

I learned the lines and talked the talk
But the road less traveled is hard to walk
It takes a soldier
Who knows his orders
To walk the walk I'm supposed to walk

And love like I'm not scared
Give when it's not fair
Live life for another
Take time for a brother
Fight for the weak ones
Speak out for freedom
Find faith in the battle
Stand tall but above it all
Fix my eyes on you

The things of Earth are dimming
In the light of Your glory and grace
I'll set my sights upon Heaven
I'm fixing my eyes on you
I'm fixing my eyes on you
I'm fixing my eyes