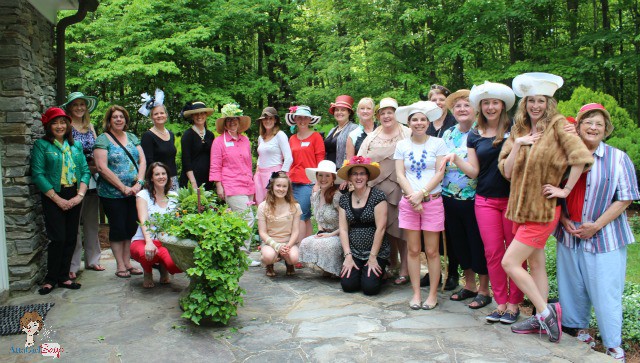 Last Saturday I had the opportunity to join a lovely group of 23 ladies for a day of thrifting and shopping in our lovely town of Greensboro, NC.
We joined together for the first ever Hometalk N.C. Bloggers Meetup, From Downtown to Downton. Headed by the industrious team of Amy from Atta Girl Says and Suzy from Worthing Court we began our day in downtown Greensboro.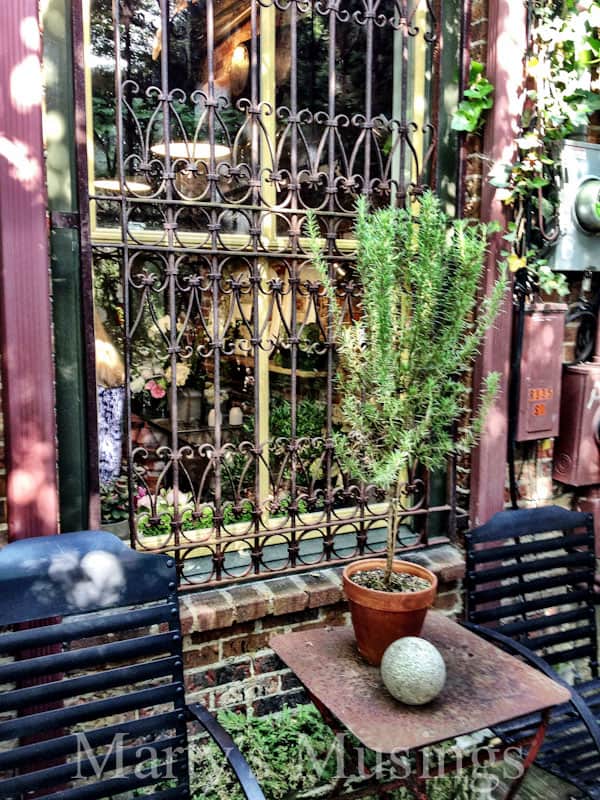 We shopped.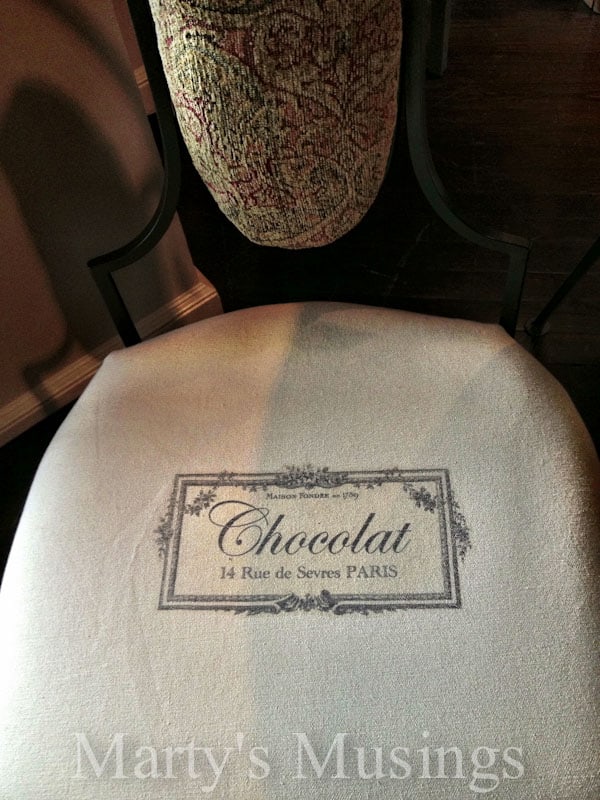 We drooled.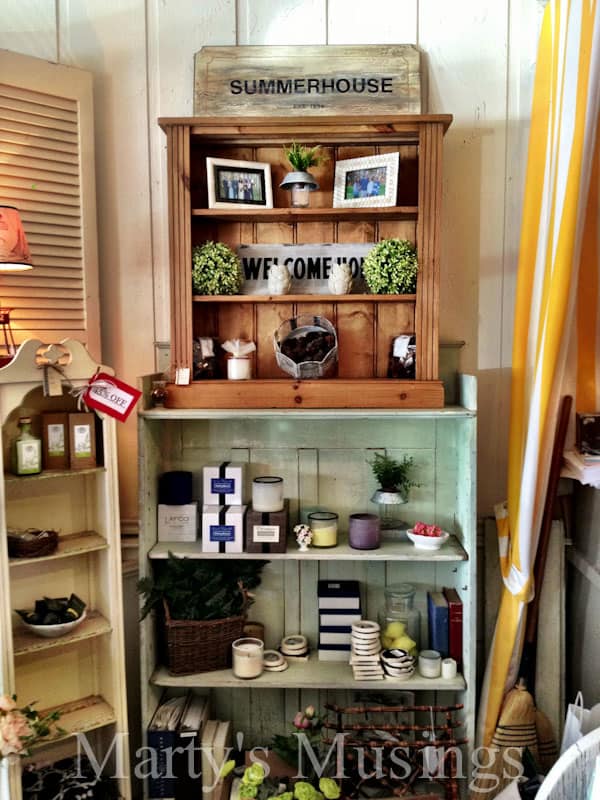 We were inspired.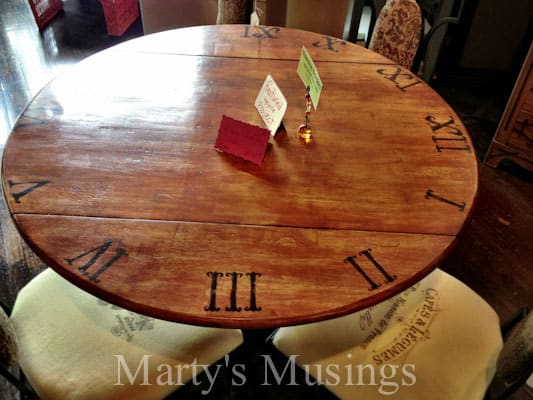 We played.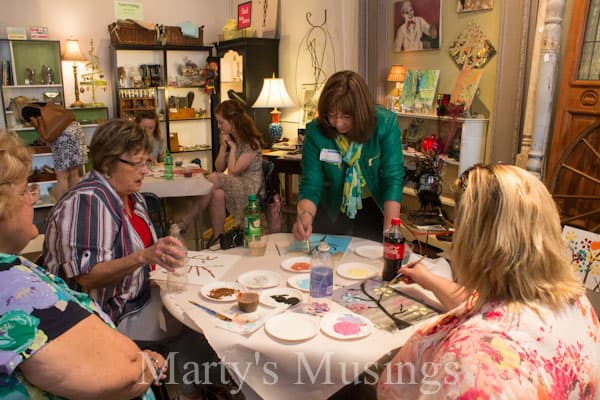 And finally, we were entertained by Edith and the Dowager from Downton Abbey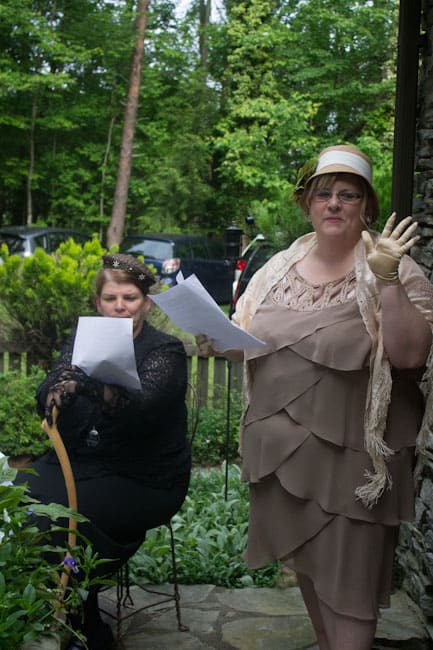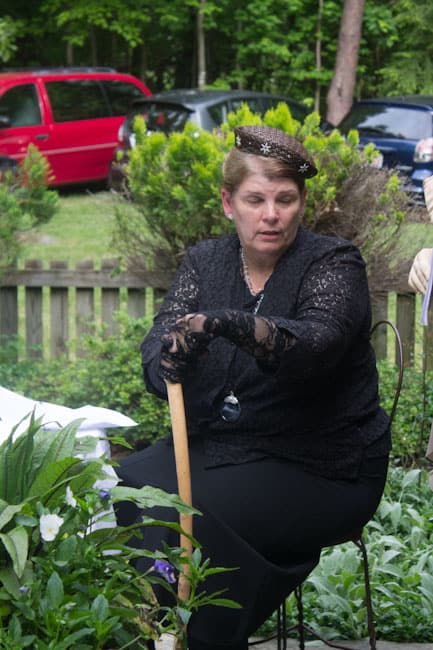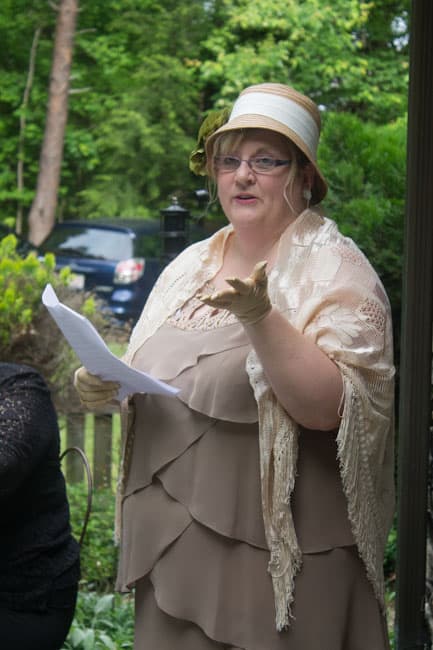 at a lovely private tea party at Deer Cottage, Here are just a few words describing this magical hideaway:
"The cottage features a mahogany English banquet dining table, transom windows, high ceilings, an Italian chandelier and French doors that open onto a flagstone patio. Outside are garden rooms with topiaries and sculptures that give the feel of an English garden. The back yard was inspired by a trip to Tuscany and Rome."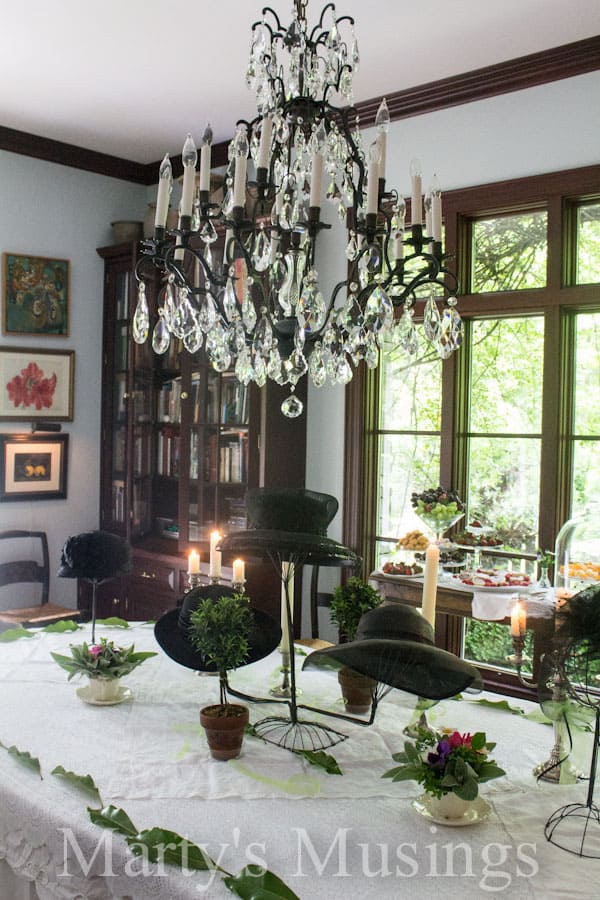 Have you ever seen such an amazing chandelier?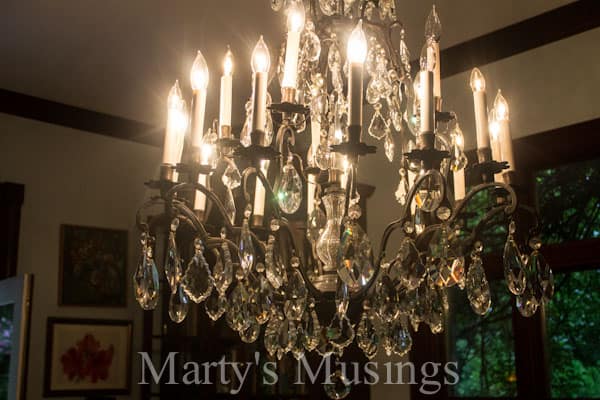 The table was set appropriately with lovely hats,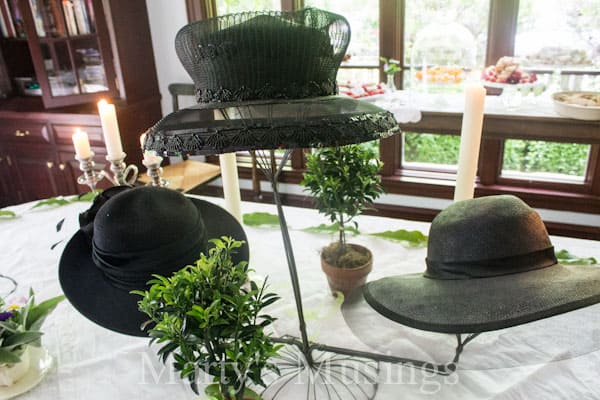 delicious finger foods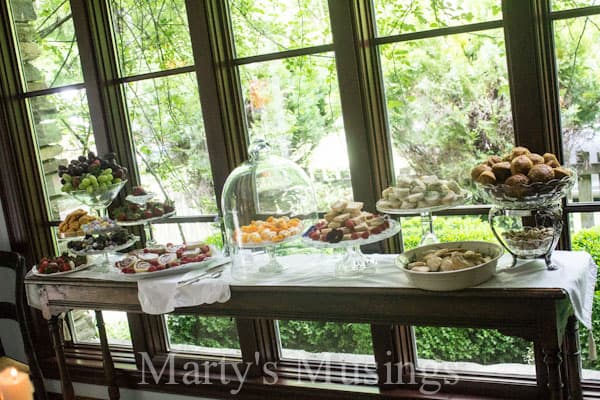 and more delicacies.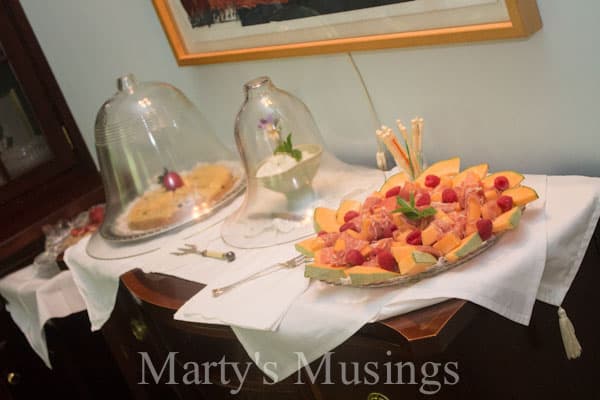 We even enjoyed a "spot of tea" out of our beautiful tea cups.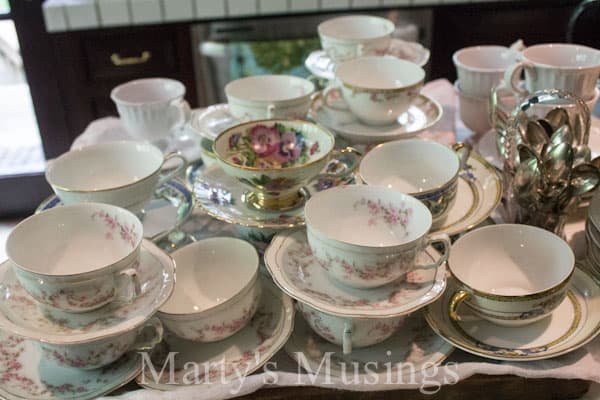 Just a glance at the lovely surroundings in the back yard.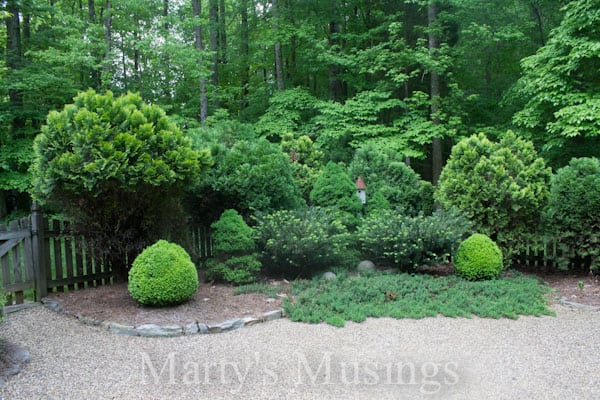 It was just magical! Edith and the Dowager would be so proud!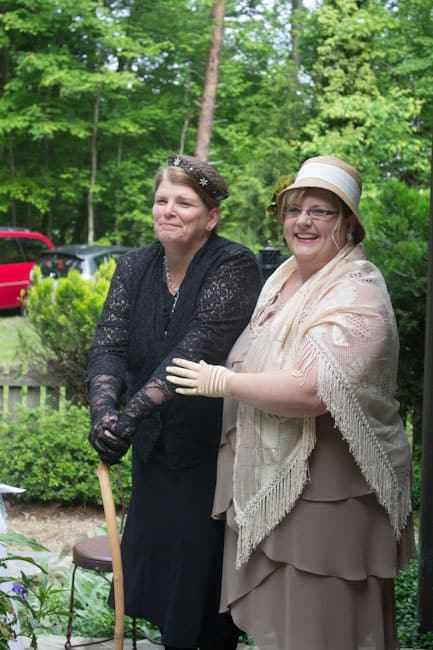 I can't leave you without a closeup shot of my fun hat (taken from my kids' old tub of dress up clothes!)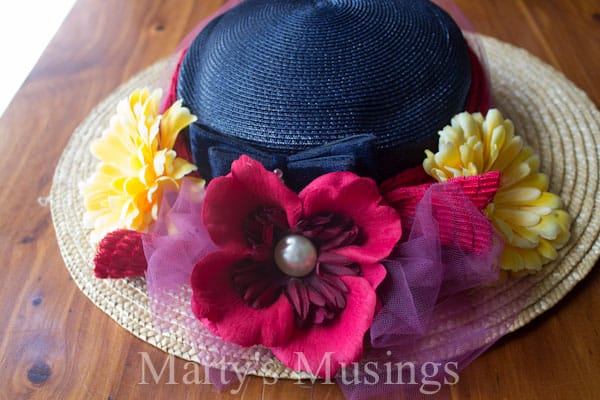 Terrific words to remind us to "create our happy place!"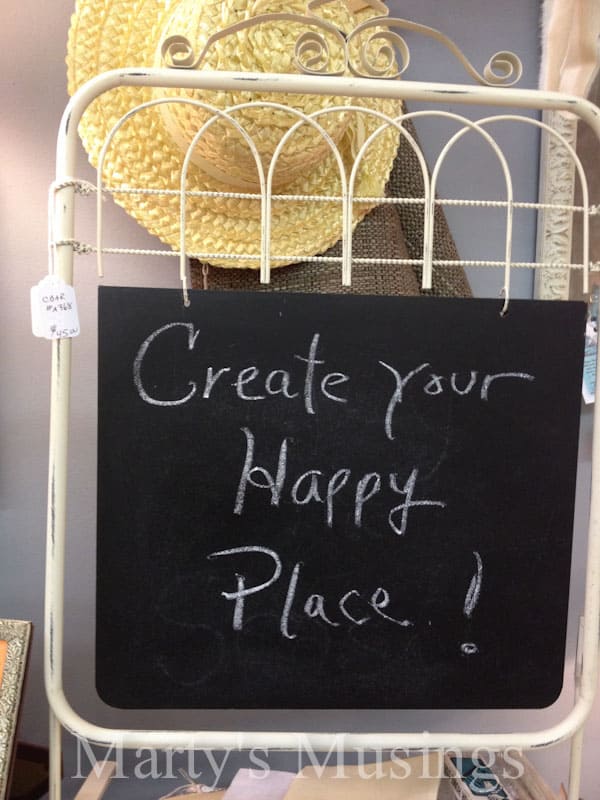 It was a lovely day of adventure and bargain hunting!
Linking with: Seven Thirty Three, Stone Gable