Fun with Green Giant Snack Chips
This post may contain affiliate links which won't change your price but will share some commission.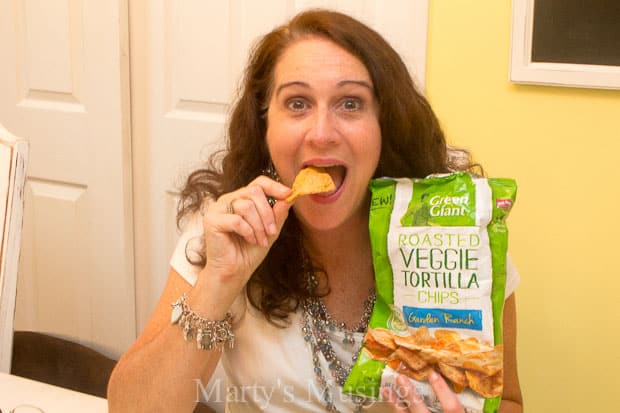 When I was selected for a taste test of Green Giant Snack Chips I was a little skeptical.
I'm not a big chip eater and I'd usually rather just have crackers if I need a crunch.
My kids, however,( who are totally thrilled when something fun is delivered to the house), were up for the task.
Enter Green Giant™ Roasted Veggie Tortilla Chip – Garden Ranch and Green Giant Multigrain Sweet Potato Chip – Barbecue.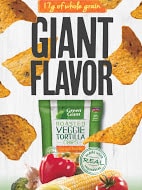 I don't buy a lot of chips, mainly because I want to stretch my grocery funds as far as they will go.
But sometimes, you just need a little bit of crunch with that lunchtime sandwich.
I would love to show you a picture of the Sweet Potato Chips, but they were scarfed down so fast I couldn't snap fast enough.
I might have had a couple.
Or a few.
Or maybe I just ate the whole bag by myself. I'll never tell.
I we really enjoyed them. The chips have a heavier texture and weight than a lot of the ones on the market, which I actually enjoyed.
Green Giant says the chips are " delicious sweet potatoes and smoky barbecue in your new favorite veggie snack chips." Yep, that works for me!
(Here I am doing my best Vanna White impression.)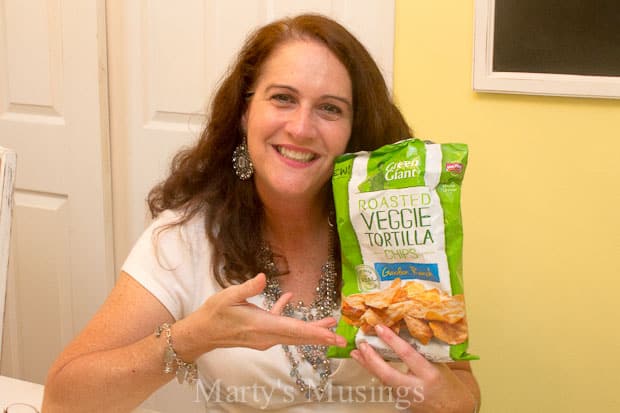 I did manage to resist opening the bag of Garden Ranch chips.
Green Giant says you can "add a giant crunch to snack time with the delicious taste of roasted bell peppers and ranch flavor from Green Giant."
Ranch? Did someone say ranch?
I have an unnamed daughter that used to put ranch dressing on everything. She might have driven me slightly crazy.
We loved these chips more than the barbecue ones, and they were even better with a little salsa.
I might have possibly had a little too much fun with food.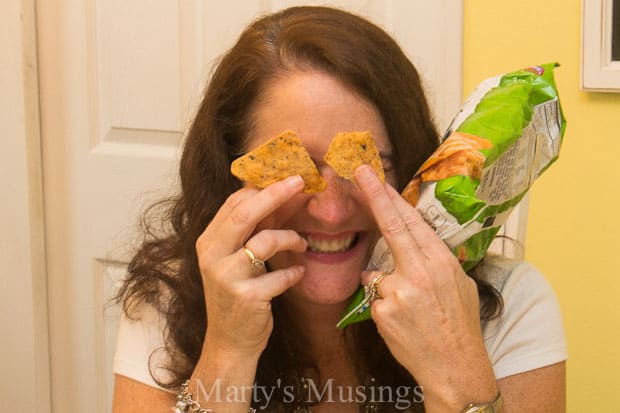 My recommendation is to give them a try. You might enjoy them and even have a little bit of fun! But be nice and save some for the kids.
I was selected for this opportunity as a member of Clever Girls Collective and the content and opinions expressed here are all my own.