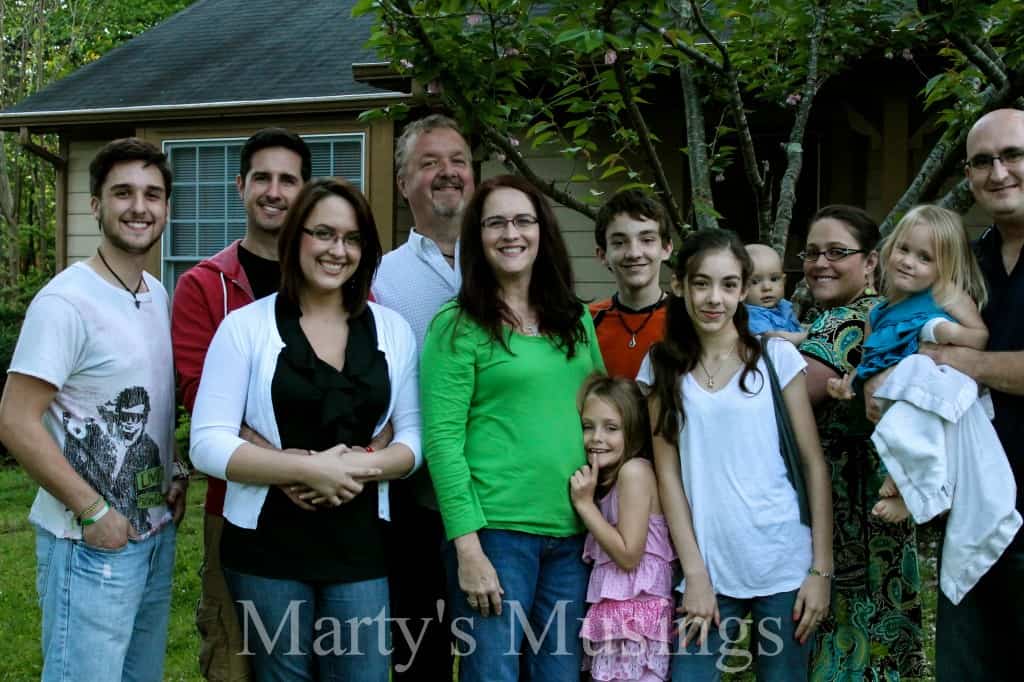 (family picture from Easter 2012)
I don't want to write about grief, and I certainly don't want to experience it. Yet it's a part of my life and the process of letting go of those I've loved and lost.
I feel like I have written quite a bit about it on my blog, but it is a subject that I have lived through for several years.
Death touches all of us, sometimes striking at unexpected times and sometimes making us wait.
It is a universal theme that will be a part of your life, too, if it isn't already.
I lost my sister unexpectedly twelve years ago, my dad in 2009 and my mom in 2010 through tragic circumstances. Each of these losses have deeply affected me, in ways both heartbreaking and uplifting. These are just bits and pieces of my grief journey.
grief at the loss of parents
picking up lint off the carpet and realizing it's because I watched my mother do the same
passing a nursing home and wondering if the residents have someone to visit them
finding an old kleenex in the pocket of my shorts, remembering my mother was never without a kleenex in hand or in pocket
Christmas ornaments saved from the original family tree
free address stickers in the mail for a parent who no longer lives on this earth
from my niece: learning that my sister used to have a bowl of butter pecan ice cream every night after she (Jennifer) was in bed……..and knowing it's a Purvis family tradition passed on from grandparents to great grand kids; one I try to heartily embrace every night!
grief at children growing up and leaving home
realizing my adult children are making their own memories in lives that don't intersect mine as often
saying goodbye after watching my son sing in worship at school and knowing after 13 months leaving it still reaches in and strangles my heart
missing the loud bursts of chit chat that come when family is all together
in fear and awe I watch my adult kids recreating patterns and traditions that originated in their family of origin and now continue into lives yet to come
not walking in the door together from Sunday church, smelling the delicious food cooked in the crock pot and oven, ready for us to gather around the table together
looking at facebook pictures and knowing I have missed experiences and joys in their lives
Grieving is a messy process. I'm fine. Really. Days pass and I'm fine.
Then out of the blue I'll feel the stabbing in my heart that lets me know I"m still alive, yet missing the ones I love.
A sister whose life is still meshed with mine, 12 years after her death.
A dad who loved his baby daughter even if he didn't know how to talk to me very well.
A mom whose memory is forever etched upon my heart and life because I am so much like her.
Today, on this day of Sunday rest, I remember and cherish those I've loved and lost.