Healthy Dinner Ideas for Holidays and Beyond
This post may contain affiliate links which won't change your price but will share some commission.
By planning ahead and choosing wisely you can enjoy healthy dinner ideas that taste great and are better for you. Begin with one new choice today!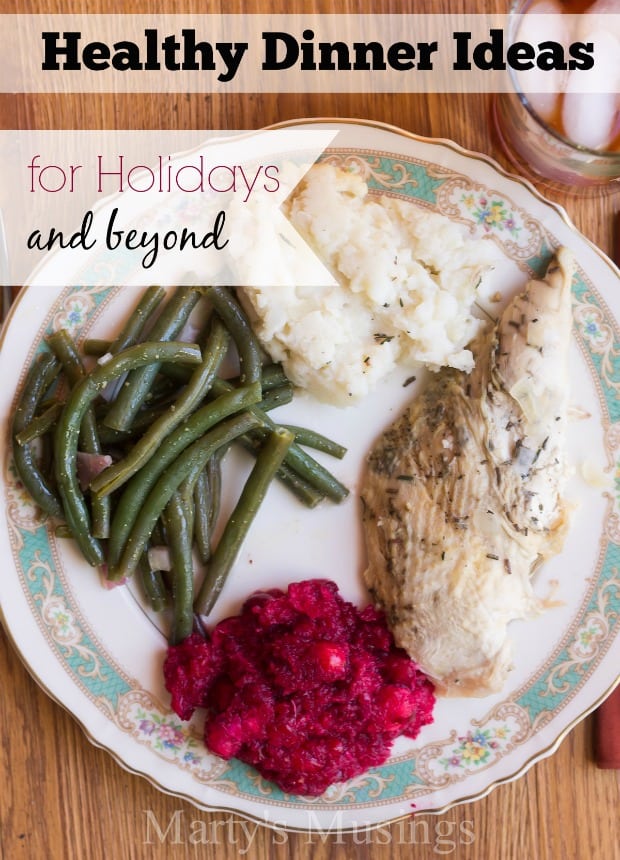 How on earth is it already New Year's Day? Is it just me, or did time really start flying this year?
Somehow I don't want to admit that it definitely has something to do with getting older.
My family embraces many traditions for our favorite holidays. Our best Thanksgiving memories center around consuming a big meal while sitting around the table laughing and picking out our Christmas tree in the evening and decorating it. We even have a favorite song and a certain way we hang the lights and garland. Last year I changed the garland to burlap and I thought I had a mutiny on my hands!
But as we get older I'm trying to implement some healthy dinner ideas for the new year and our family gatherings. Here are some things for all of us to think about (and tips that are practical for the whole year long!)
***In November I had the pleasure of recording some videos for ForRent.com on this topic so for more tips just click on the highlighted links or see the complete list at the bottom of this post.
One of my plans for eating appetizers or snacks is to choose raw vegetables over crackers, salsa over spinach dip. Keeping mixed nuts on hand also gives a healthy snacking alternative for a prepackaged snack mix.
If you're invited to dinner offer to bring a healthy substitute. Your hostess will thank you and you'll have the knowledge that there will be something nutritious to fill you up.
As I'm baking throughout the year I'm keeping in mind that olive oil is a better substitute for vegetable oil and oil and vinegar better than bottled creamy dressing. Fat free yogurt can replace sour cream or mayonnaise in recipes as well (and you usually can't tell the difference.)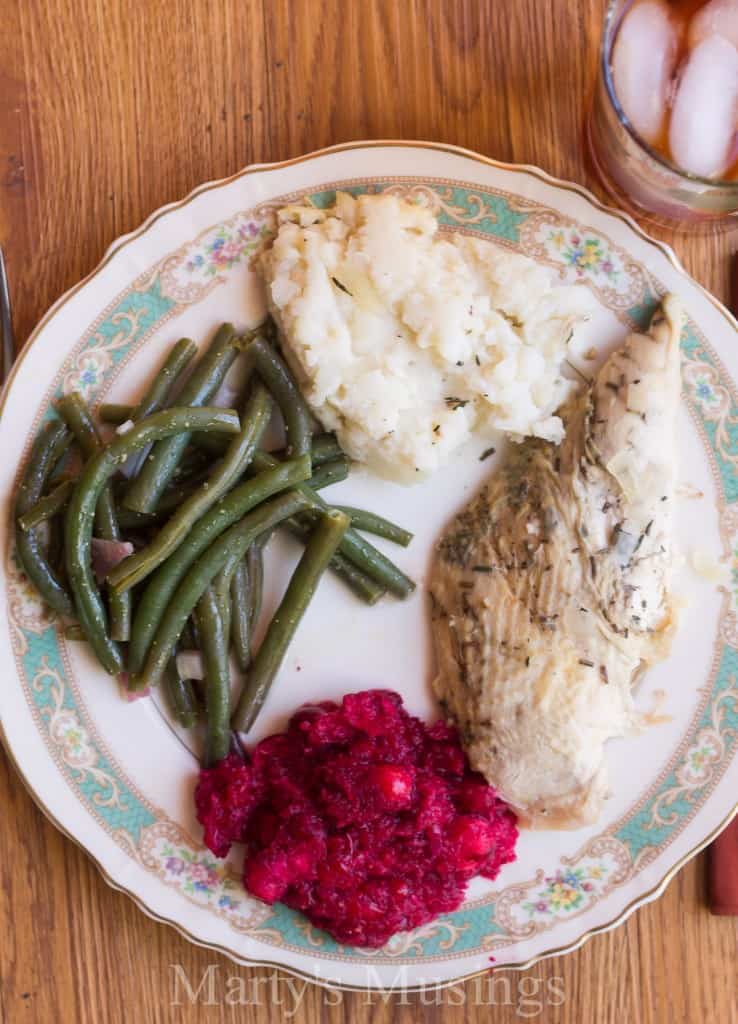 What about the main dish? During the holidays I would definitely have some unhappy campers if I didn't serve turkey, but since most of my family prefers the healthier white meat, cooking a turkey breast would be an option. I always cook my turkey in a cooking bag to retain the moisture and keep from overcooking. I simply add flour and seasonings and the meat never fails to be delicious. Use the stock from the turkey and make a healthier gravy with herbs instead of flour.
Does your family enjoy traditional cranberry relish, either from a can or loaded up with sugar? You can make Cranberry Orange Relish with fresh or frozen cranberries, grated orange rind and sections, blended together with a food processor.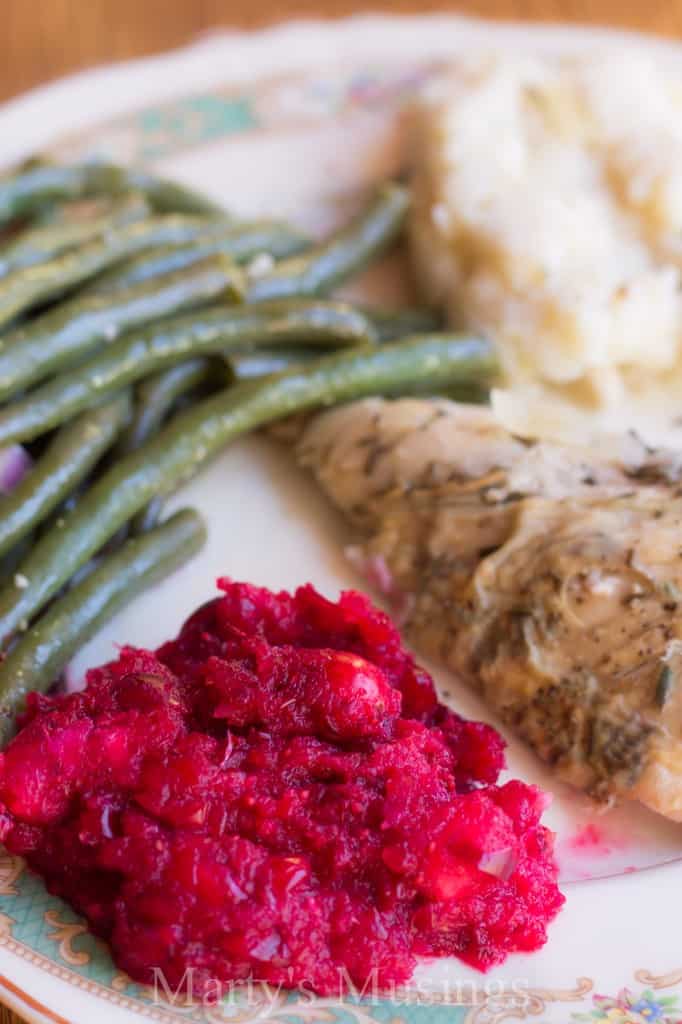 Finding a leaner meat that your dining companions will appreciate is a good solution as well, especially if they're willing to venture away from tradition. You could even try a meal without meat (although my family would protest!)
There are different ways to cook vegetables that might surprise you and even fool your family. I made mashed potatoes with little butter or high calorie ingredients and then added roasted cauliflower that had been chopped and mashed. If you have a food processor it works much better, but I used my blender and masher and the difference in texture between the potatoes and cauliflower was hardly noticeable.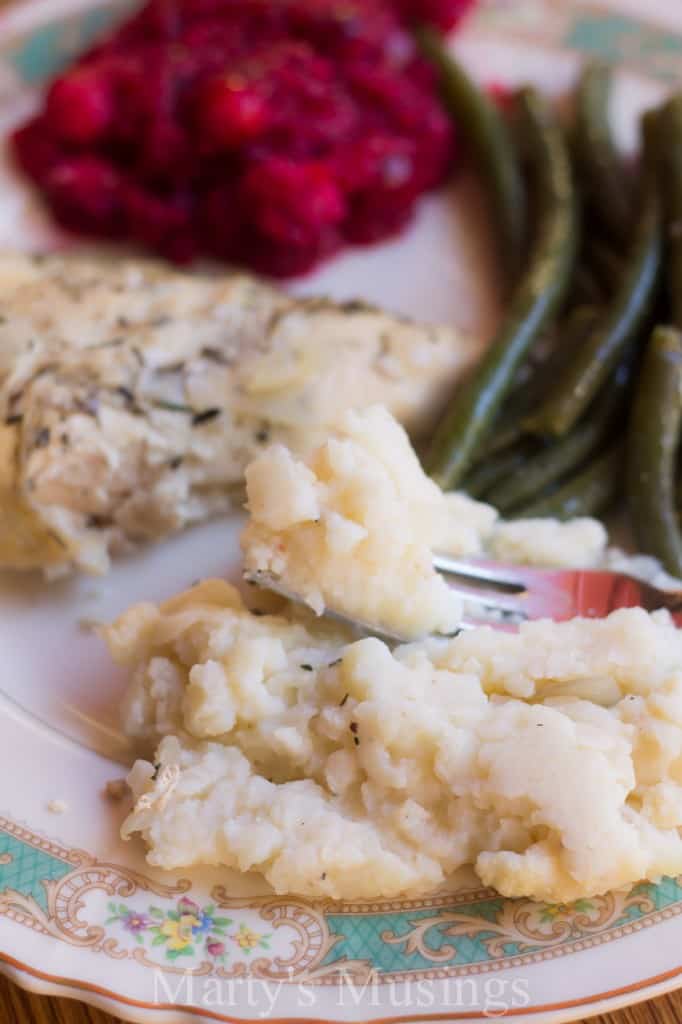 Steamed broccoli can replace broccoli casserole and fresh marinated green beans with vinaigrette can be substituted for a version with canned soup and mayonnaise. (See the recipe here.)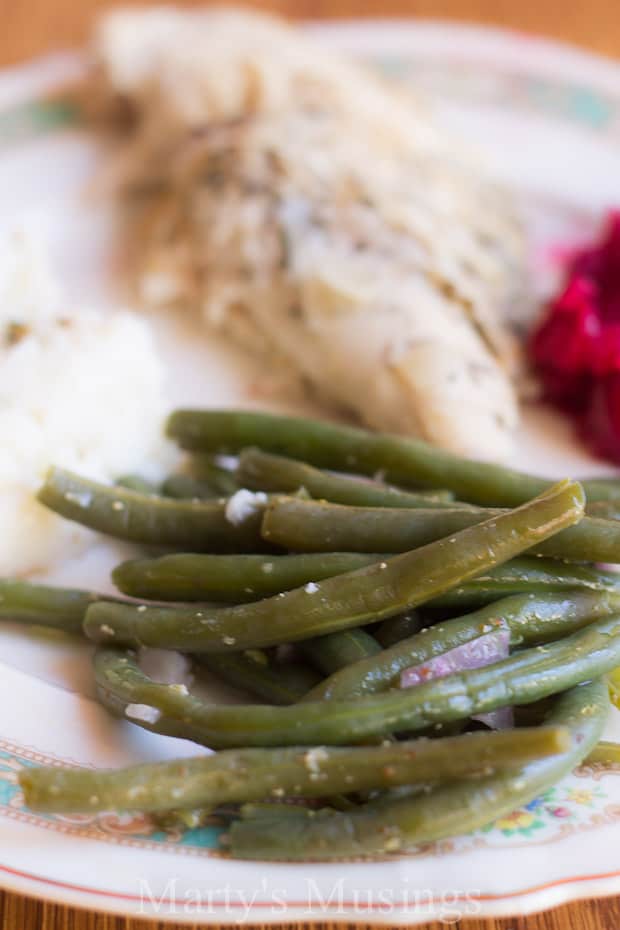 Desserts are my downfall so any attempt towards a healthier choice has to definitely taste good! Fresh fruit is an obvious choice over baked pastries and frozen yogurt wins out over ice cream. Choose shortbread over a frosted sugar cookie and pumpkin pie over pecan.
If you're like me and just have to have some chocolate try using dark chocolate in your recipes rather than baking brownies. I made a Chocolate Ricotta Mousse that was a better food choice for me than one of my chocolate overload desserts!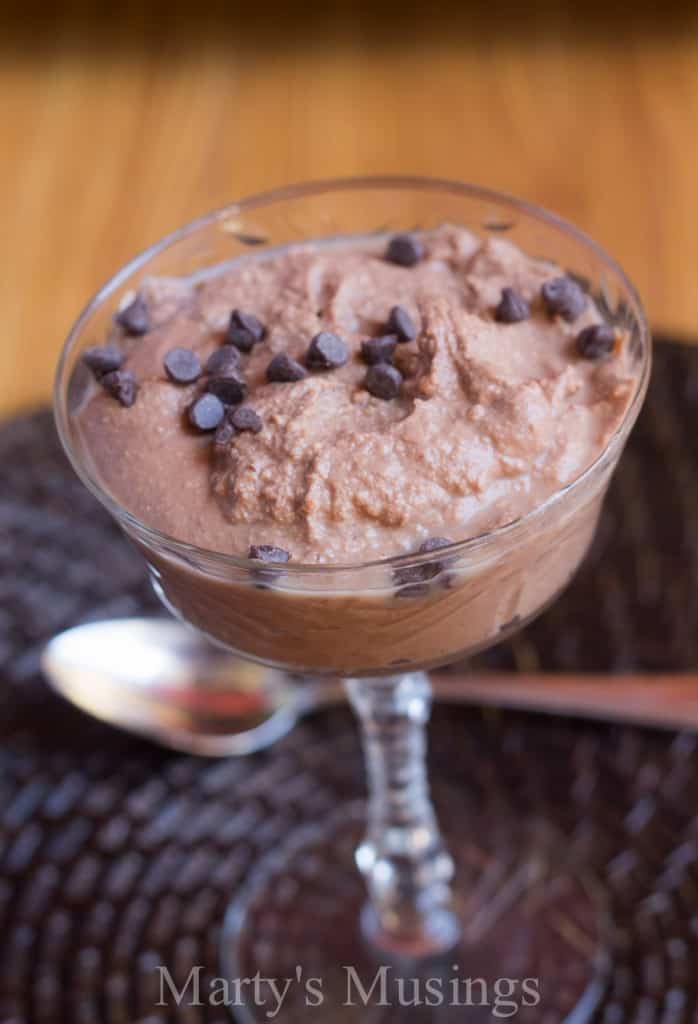 Just as you plan all the details of a party, take time to plan ahead and prepare to make healthier alternatives in your food choices and your body (and hopefully your family) will thank you!
Healthy Alternatives for the Holiday Meal (videos):
Appetizers
Cranberry Sauce
Potatoes
Sides Dishes
Desserts
This post previously appeared at ForRent.com. For more details please visit the ForRent.com blog.