Healthy Food Options for On the Go Moms
This post may contain affiliate links which won't change your price but will share some commission.
Disclosure: I was compensated for this post by Sheetz but all opinions are my own.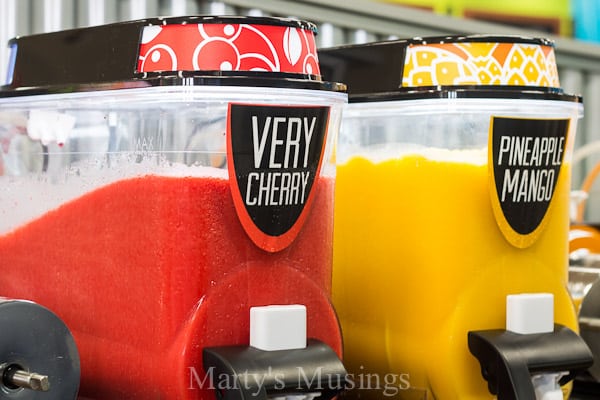 When my friend Amy at Atta Girl Says and I were invited to attend friends and family day at the new Sheetz opening in nearby Kernersville, NC I brought along my hubby and my youngest daughter.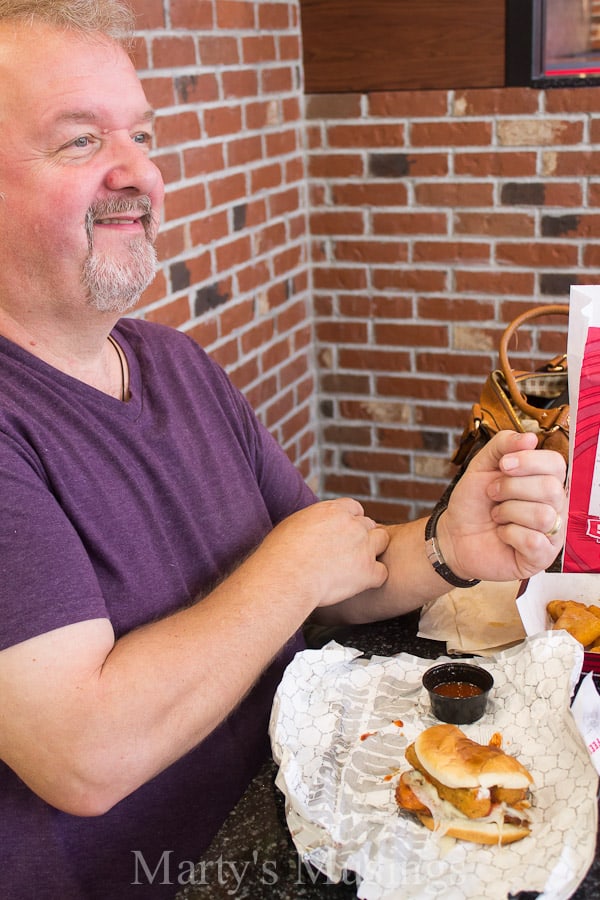 All I had to say was "free food" and they were ready!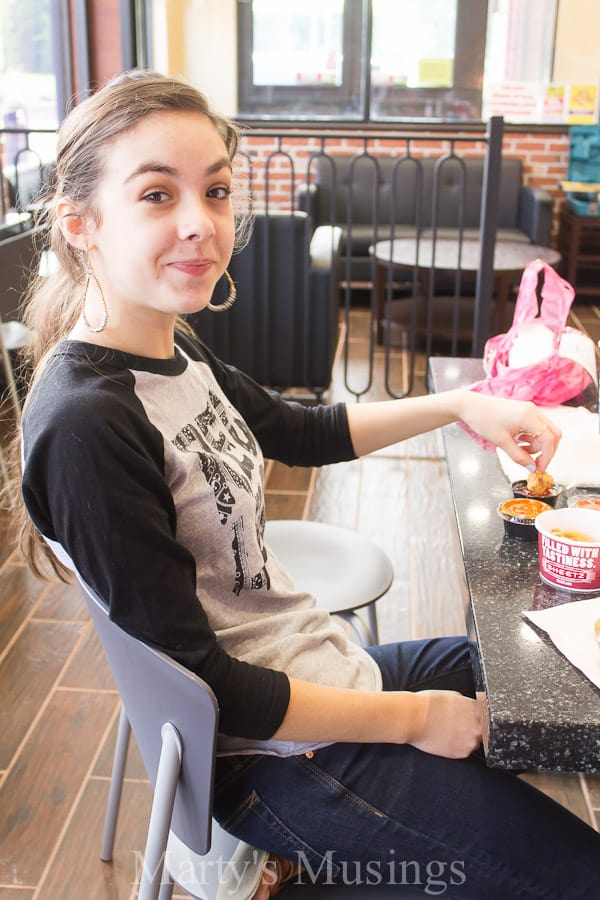 I am challenging myself to eat healthier because the 50's are kickin' my behind weight wise (I'll talk more about that in another post) but I was impressed to learn Sheetz had healthy food options for on the go moms like me.
How often do you pop in for gas and grab a little "snack" for the road? You know it's usually something along the lines of a coke and a candy bar.
(My favorite is Butterfingers by the way. ~smile~)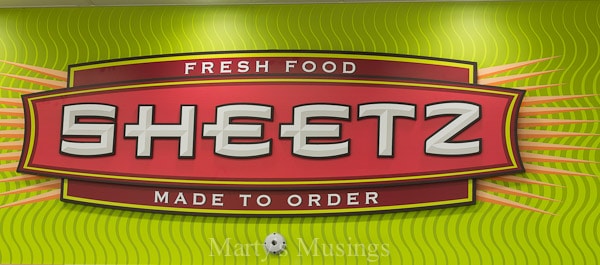 I was pleased to learn Sheetz offers a variety of healthy food items, some of the most popular including breakfast items such as Oatmeal, Shmuffins, Shmagels, English Muffins, Flatbread Sandwiches, Egg White Ciabatta Sandwiches and more.
I was impressed with the automated ordering and had fun with the touch screens once I got the hang of them. So many options and so little time! If you have trouble making up your mind you might want to have a 17-year-old helper handy like I did!
I like the fact that Sheetz also offers healthy made-to-order lunch items such as the Garden Saladz, Chicken Caesar Saladz, California Cobb Saladz, Veggie Wrapz and Tuna Salad Wrapz. If you're a picky eater you don't have to pick off your least favorite toppings. Sheets employees take pride in getting your orders just right.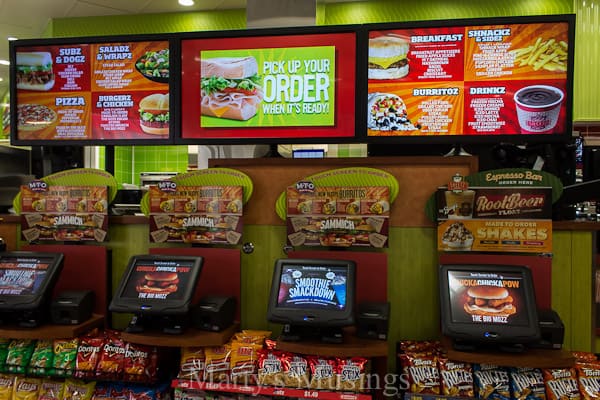 On the go? Sheetz also offers a variety of healthy grab and go sandwiches, wraps, fresh fruits and vegetables, low-fat dairy products and more for the customer in a hurry.

My daughter experimented with the dips with her popcorn chicken bites and they were yummy!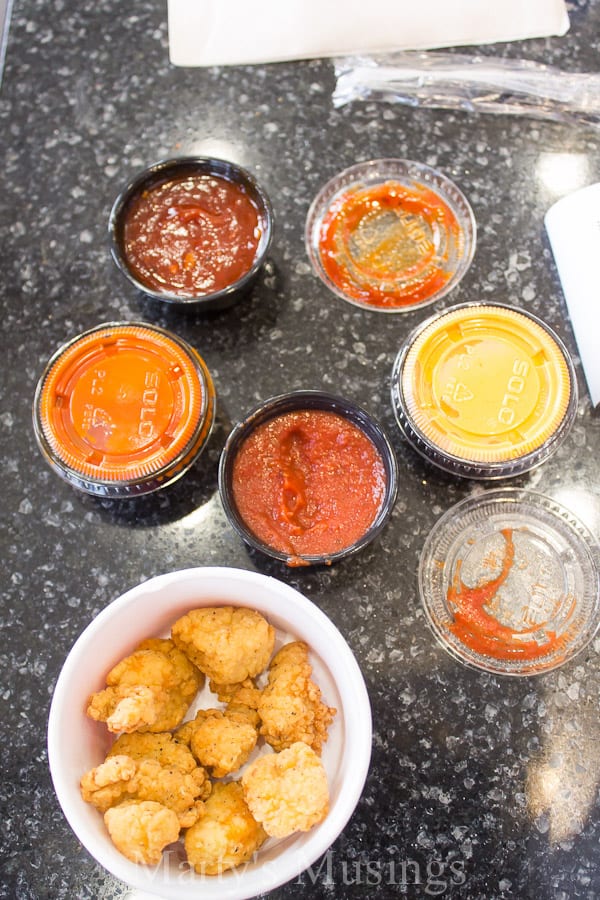 The best part of any meal? Dessert, of course! Our new Sheetz is a big 6 – which means it has a lot of extra offerings such as self-serve frozen yogurt and an endless toppings bar.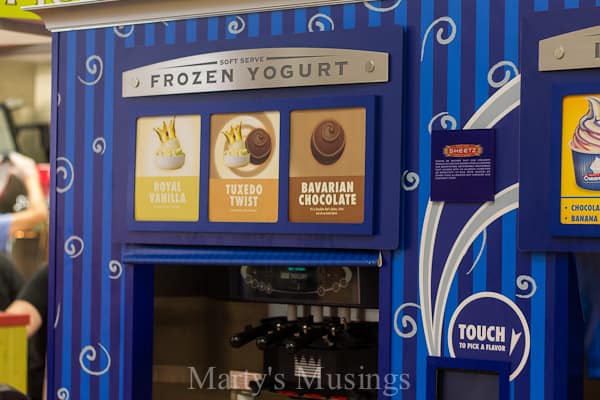 We had a great time hanging out as a family and the food was delicious. Refuel your car and your body at the same time and you can't lose!
Sheetz has generously offered Amy and I two $50 gift cards to give to our readers. Just follow the instructions for the Rafflecopter below. Sheetz has 500 stores in six states including Pennsylvania, Ohio, Virginia, West Virginia, Maryland and North Carolina.
If you live or travel in one of the states where Sheetz is located, use the Rafflecopter below to enter to win one of two $50 Sheetz gift cards. You can earn extra entries by following Amy and me on Twitter and by tweeting about this giveaway.Good luck!