You you see a picture on Pinterest that absolutely begs you to read more.
You visit the blog site and discover a kindred spirit, fabulous DIY projects and a sparkling personality you want to get to know.
(Of course, I hope that's me!)
How do you do it? Get to know them in the blog world?
There are many ways to connect with your favorite bloggers. Look at my sidebar, for instance.
I have buttons that will connect you to my facebook page, pinterest, twitter, google+ and youtube accounts. You can also subscribe via email and have my latest post delivered to you in your inbox.
Seem overwhelming?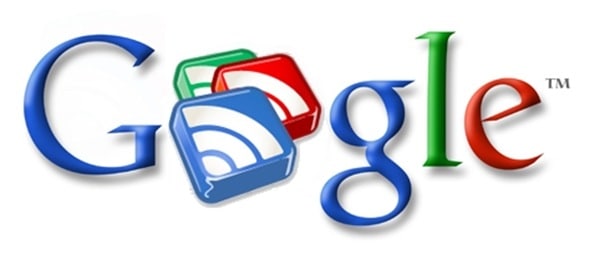 Then there's the Google Reader deal. If you use Google Reader for your favorite blogs you'll want to read the following:
We have just announced on the Official Google Blog that we will soon retire Google Reader (the actual date is July 1, 2013). We know Reader has a devoted following who will be very sad to see it go. 
We're sad too. There are two simple reasons for this: usage of Google Reader has declined, and as a company we're pouring all of our energy into fewer products. We think that kind of focus will make for a better user experience.
To ensure a smooth transition, we're providing a three-month sunset period so you have sufficient time to find an alternative feed-reading solution. If you want to retain your Reader data, including subscriptions, you can do so through Google Takeout. Google Takeout allows you to download a copy of your data stored within Google products.
If you follow a lot of blogs through Google Reader you're going to need to come up with a solution. For me, I chose Bloglovin'. Here's what they have to say:

We created bloglovin´so you wouldn't have to visit un-updated blogs, open ten windows in your browser, or forget your favorite blogs' web-addresses. With bloglovin´, we wanted to make your blog-reading fun and easy. Sure, there were other blog readers out there, but they were technical, boring, and cluttered with features. We wanted to build something for the rest of us. For everyone who doesn't care about the technology behind it. For everyone who just wants things to work.
Sounds sweet! How does it work? Just add all the blogs you want to follow, and then you'll get notified every time one of your favorite blogs has written a new blog post. 
You can follow any blog, from anywhere on the internet, all in one spot.
I imported all my blogs to bloglovin' and then cleaned them up by unfollowing the ones I no longer read on a regular basis. It was a good excuse for me to do some housecleaning.
On my sidebar you now also have the option of following Marty's Musings with bloglovin' (which I highly suggest) or via email (an option I use for my most favorite blogs).
As a blogger, I am honored when you follow me and allow me to share a small part of your life. I am grateful for your support!

Delivered by FeedBurner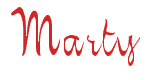 Linking with: A Stroll Through Life, Home Stories A to Z