How to Survive a Blogging Spouse
This post may contain affiliate links which won't change your price but will share some commission. Read more here.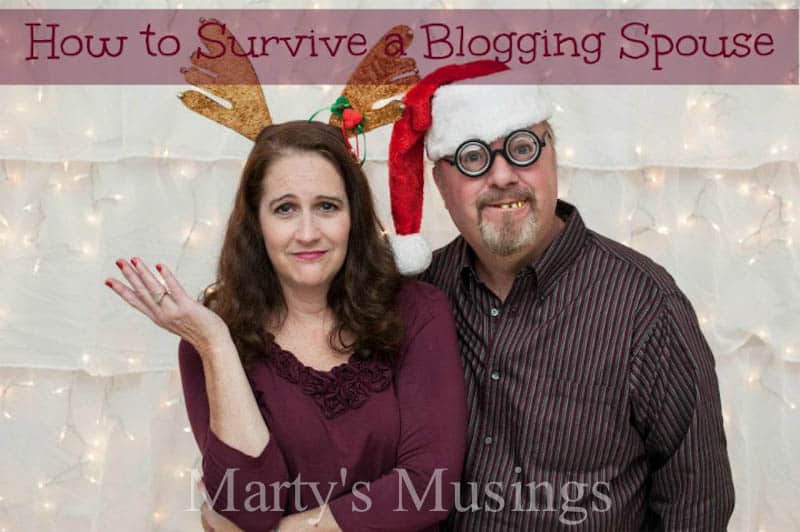 Not quite in time for our Valentine's Day Anniversary, but my husband gave me this hysterically funny, right on target prescription for how to survive a spouse who blogs. If you know someone who blogs (especially DIY, crafty, hands on kinds of bloggers), share it with them. You can thank me later.
How to Survive a Blogging Spouse
It all seemed so innocent, so propitious, so – temporary. Little did we know that it was already too late to stop the ravenous addiction that had entered our home. Blogging. In my case, it is my wife that we lost to this insatiable monster. It may be your husband, a sister, a family member. Whoever it is, this post is for those left behind, like the bewildered masses roaming the streets after the Rapture. Here are just ten simple tips to survive the blogger in our midst: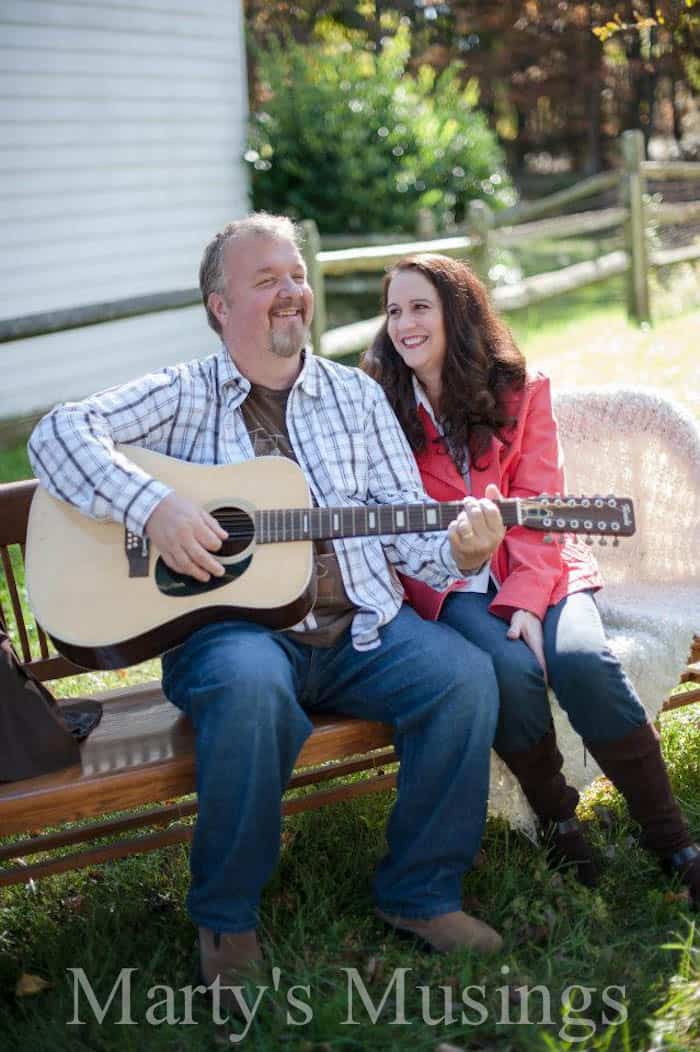 1) Buy the very best computer you can't possibly afford and then don't even tell her how to turn it on. I'm serious! If you help on that very first night, you have become her Internet Technology Specialist. And you will rue that day. Our weapon of choice is a 27" iMac. With reading glasses on, this thing looks like a roadside billboard. It has yet to blink, even with 30 trillion pictures on it already.
2) Near that computer, you must place the following items: a box of tissues, a stress ball, and a small pillow for her to scream into at 2 a.m. This is not self fulfilling prophecy; these are essentials. You may also want to remove all sharp objects from the vicinity.
3) Learn the language…ASAP. She will greet you at the door with words and initials you've never heard of. Here's some quickies; "Google juice" is not something you retrieve from the refrigerator. "S.E.O." does not stand for Securities Exchange Officer. But I have yet to fully grasp what an RSS feed to my Google reader is. And don't even get me started on writing and editing code for her site. You don't have to be fluent; you just need to be able to ask where the bathroom is and hail a cab. Keep it simple.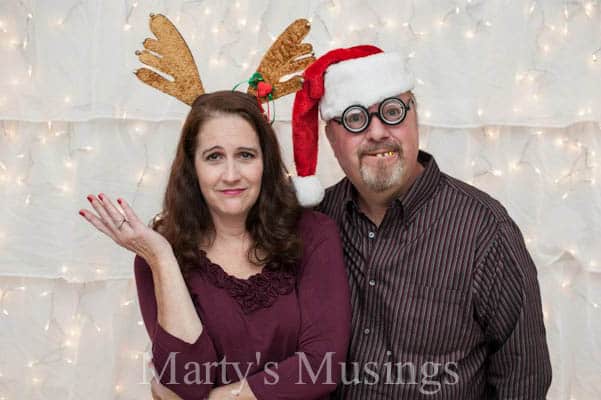 4) For the love of all things pure and holy, READ HER BLOG! Even if you really only look at the pictures, you must be able to execute your half of the conversation. I warn you now, if you don't give this impression, you will find yourself with a request to subscribe to her updates via emails. Just do it. Warn your loved ones to do it. Scream it from the rooftop. Send up smoke signals. Read, read, read.
5) Invest in mobile access for her. This can be an iPhone, iPad, or MacBook. Look, this blog is her CHILD! You would never, ever ask her to leave it home, lonely and unattended, would you? Of course not, you dolt! She must be able to check those stats and tweak that picture wherever and whenever it is possible. We recently executed this step and she positively beams with every opportunity to go mobile.
6) Get her some business cards. Not kidding here. She is desperate for legitimacy and credibility, especially in those lean, frustrating early years. It's all about exposure at every level, and she will glow when she can put that little piece of her CHILD (remember?) in the hand of someone she has just totally confused. If the blog has some whacky name (and they're out there, aren't they?), this is another essential.
7) Learn to pause for the picture. I will confess before you all, this one makes me insane. Whether it's a Pinterest project that must be documented in it's entirety, or a meal that goes cold because the blogging cook is in front of the whiteboard with camera and plate, just be patient. Unfortunately, this will not get better with time. Learn it, live it, love it. Or, mysteriously drop the camera. Your choice.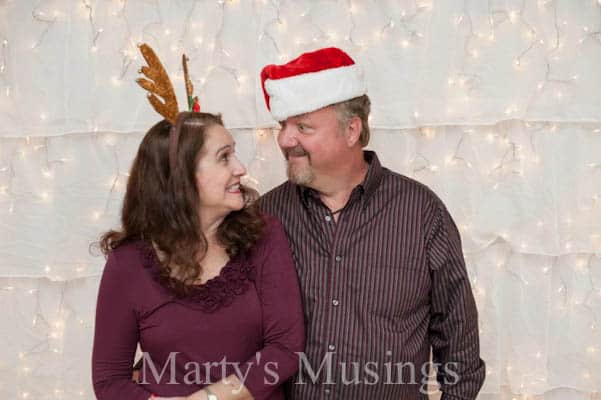 8) Take it seriously. A bit more reality-based with this one, but look at what has already been invested here: the computers, the mobile devices, the cards, the Google hang-outs, the conferences, the Twitter parties, the You Tube instructional videos, and on and on and on. But none of that comes close to the hours upon hours she has poured into this new season of her life. This is not just her new job; it is her passion, her love, her dreams. It is what motivates her in the morning and the last thing she thinks about at night. Support it and her, even when it is totally beyond anything you can comprehend.
9) Stand the kids next to the computer now and then when she's hit that third hour. She'll remember who they are – she's written a post with their pictures in it not too long ago. Have them get her a bowl of ice cream if she has just lost everything for the second time, or she has combed the entire code box for a missing comma that screwed up everything.
10) Be her sidekick, DIY guy, muse, proof reader, guinea pig, whatever she needs. But, under NO circumstances, be the IT guy…I warned you. She needs you, and she needs your understanding. Blogging is a terrifying and dangerously vulnerable undertaking. Whether it works or completely tanks, she needs to know you've got her back. Attacks will come and stupid people will inevitably find a post and rip her to shreds. Just watch her back and enjoy the ride. Survive!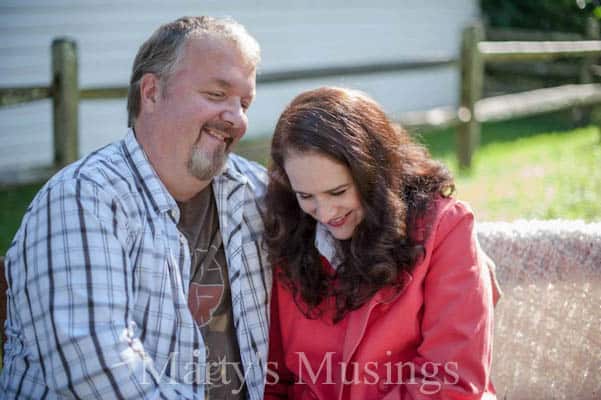 I love this season of blogging in my wife's life. She is amazing and never ceases to amaze us all with her ability to blossom amidst all of life's fertilizer. I worry at times when the glow of the computer still lights her weary face at 2 or 3 in the morning, but she has always been a trooper and failure is simply not an option. She controls the monster, and even manages to make it swoon in her more than capable hands. Blog on, love of my life! Blog on…
~Tim~
Not only is my husband a talented writer (and musician and dad and on and on) but he also answers my readers questions on home repairs in his Ask Tim column. We are a pretty good team when it comes to our home projects, including our mason jar chandelier, scrapbook room makeover and chalk painted hutch.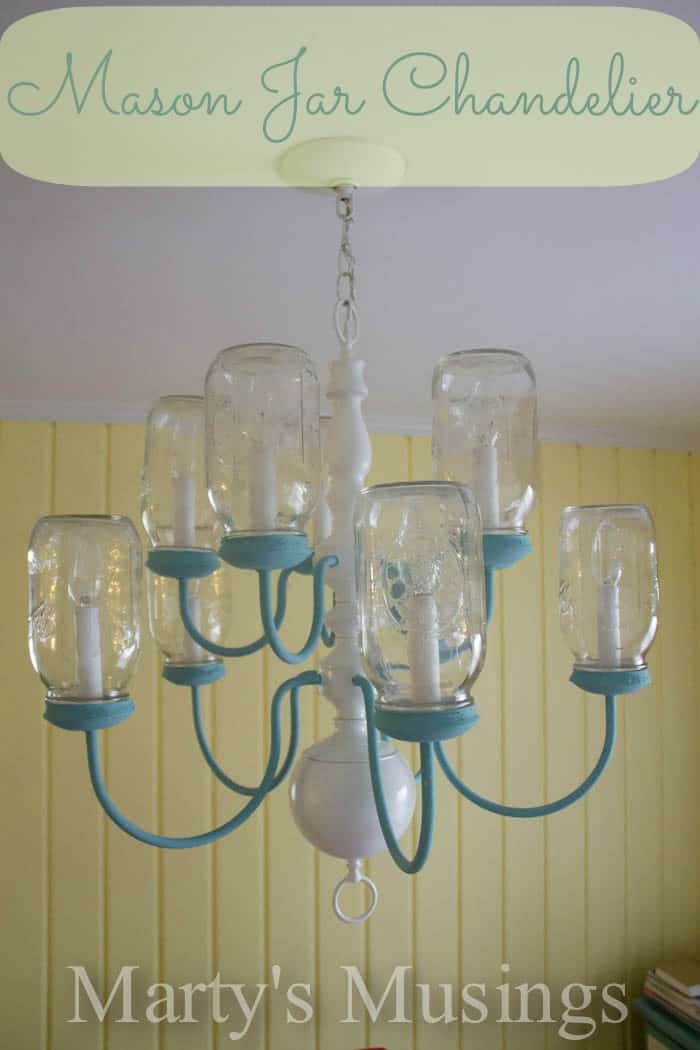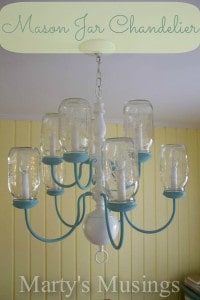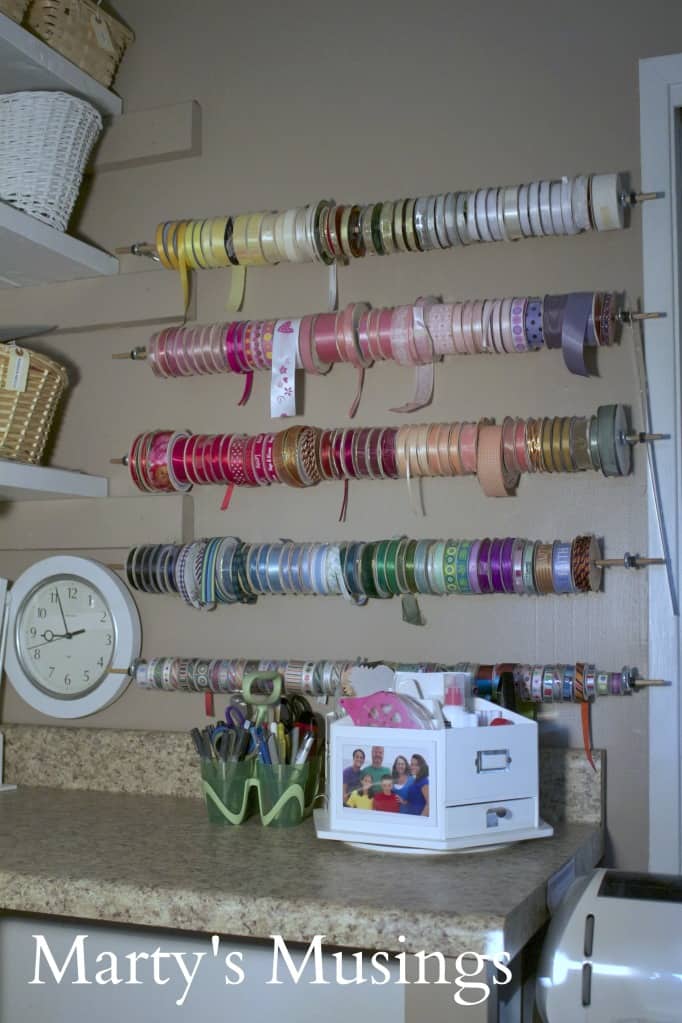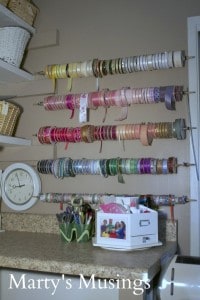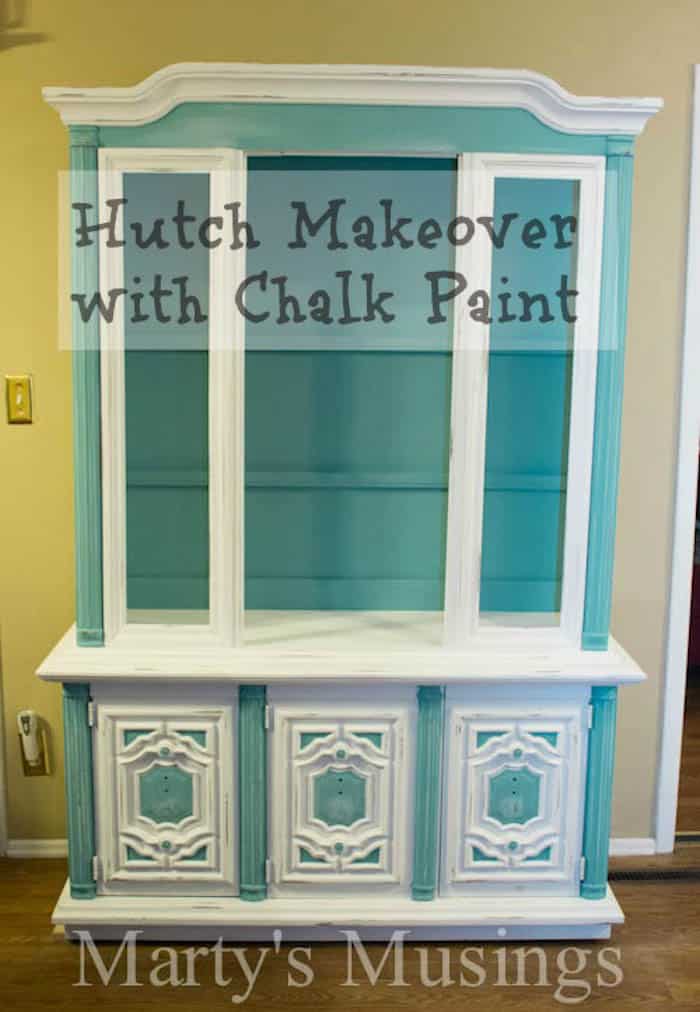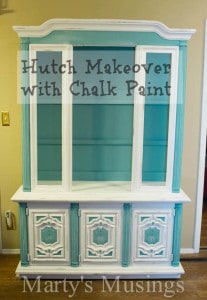 Pictures by jlydesigns