Legacy of Faith: Susan Allred
This post may contain affiliate links which won't change your price but will share some commission.
As a wife, mom, believer in Jesus Christ and lifestyle blogger, my faith guides everything I believe and the way I seek to live my life. "And without faith it is impossible to please God, because anyone who comes to him must believe that he exists and that he rewards those who earnestly seek him." Hebrews 11:6
Way too late one night I had a moment of inspiration (yes, just a moment, but better than none!), and I started thinking about the strong women of faith in my family. Specifically, my father's side of the family. I contacted two special cousins of mine and asked if they would share with my readers a little bit about themselves and how God was using them in their vocational and personal life.
Susan Allred
is Interim Associate Commissioner for the Kentucky Dept. of Education. She is a lifelong educator and an amazing woman with a wicked sense of humor and sharp wit. She is closer in age to
my sister Brenda
, but I remember our family get togethers as a time of reconnecting with all the cousins.
Enjoy this interview of a true woman of faith.
What was your childhood like? It really was much like "Leave It to Beaver." Our parents were always present and wise. Our lives centered around church and church related activities. There were big gaps in our ages 5 between Janet and me and 7 between Sharon and me. We were allowed to be individuals and encouraged to be decision makers.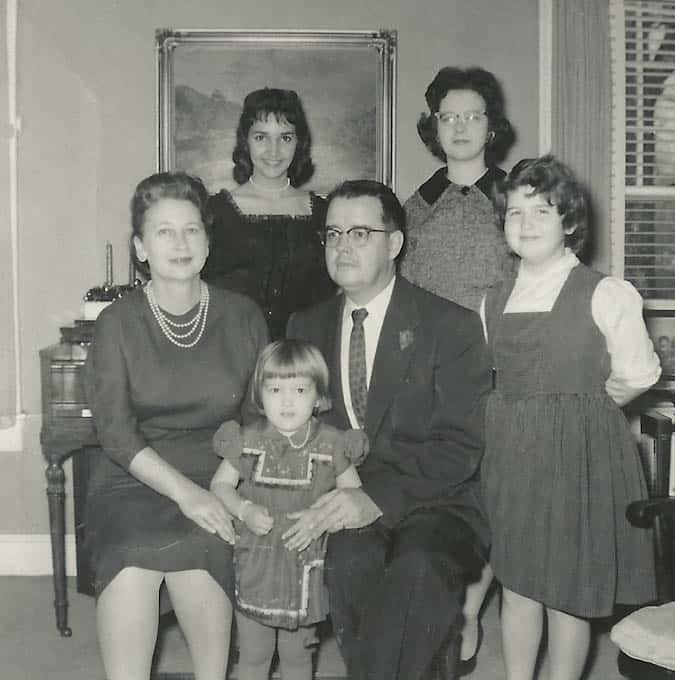 Who do you consider the biggest influence in your life? Probably my dad. It was clear that he loved God and his family. His life was a life of servanthood and I learned so much about appreciation for the church and for our country. He was democratic in his approach to church leadership and governance. He modeled more than he told me what he wanted me to do. He assured me that I could do anything I set my mind to. As a result I've been fortunate never to feel that I failed at anything…just might not have been successful….very different in how I look at things as a result. Impossible just takes longer.
What were some of the words of wisdom your mom imparted to you? Mom was an humble person and, like dad, was a servant leader. She brought out the best in all kinds of people. She amazed me in her walk. She kept saying that it wasn't what she did, "I'm just an ordinary woman with an extraordinary God." I can still hear her say that. It isn't so much what she said that I remember but who she was and how she interacted with all kinds of people. She wasn't judgemental and always saw the best in people even when they didn't believe as she did. Always.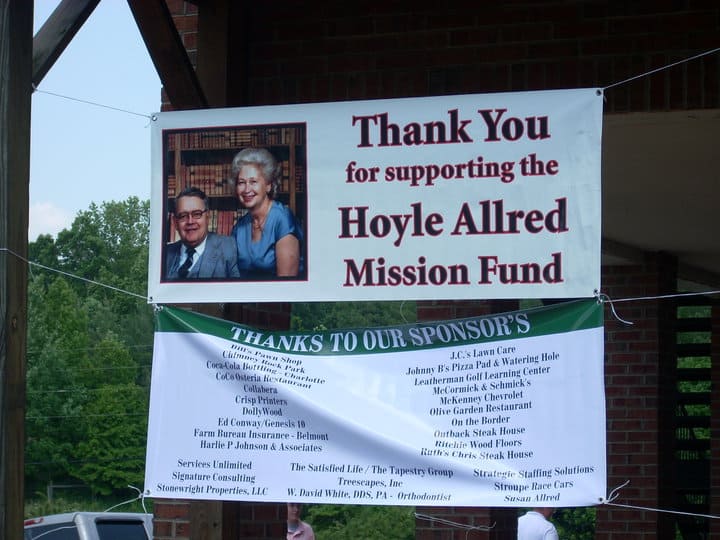 Family is so crucial to the health of our society. Any suggestions for sustaining that bond as our world changes? I think that the reasons families have a hard time is that they are distracted from talking with each other. There is little time just to be family. We had family council meetings to talk about major decisions in our family and when decisions had to be made around sharing of resources or if we needed to solve a problem. Family takes work. It can't be just allowed to happen and everybody know how to act, behave and be.
Do you have a favorite memory from our extended family get togethers as children? I mostly remember Christmas time. We didn't get to Greensboro often but when we did we were at Maw Maw Purvis' house and kids were everywhere. I remember the ringer washing machine she had to hook to the kitchen sink to use and that grandaddy always had Pepsi's in the frigidaire and that we ran all the time.
How did your parents nurture your faith? You couldn't be around my parents and not know they were people of faith. Often we didn't have money but we always had enough. Those lessons about trusting God and praying all the time and reading scripture and going to church was what we did. There really weren't other distractions.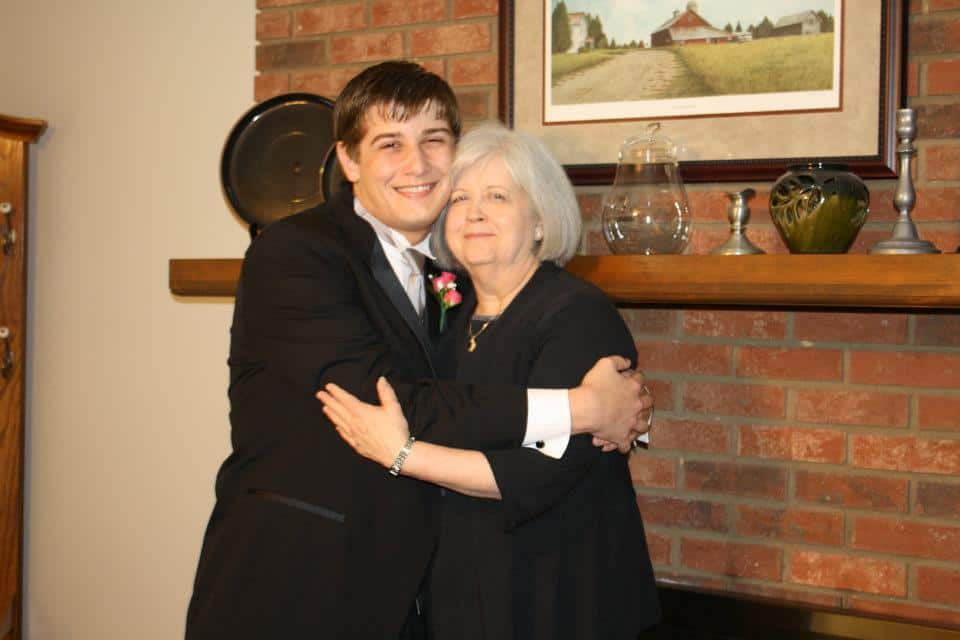 If you could change one thing about your life what would it be? Sometimes I wish I had been a mom but I probably wouldn't have been able to have been as objective with other people and their children if I had been a parent. So, I don't think I'd change anything..I've been blessed beyond belief
Have your ever regretted any of your vocational decisions? No. I knew from the time I was five that I wanted to be a teacher. I have loved all of the jobs I have had in education and continue to love to learn myself. Could I have predicted I'd be an associate commissioner at the state level? Never.
How would you encourage parents struggling with their teenagers? Listen more than you talk and love them. They need to see consistency modeled. Never be shocked or unwilling to talk about the things that make you as a parent feel uncomfortable.
What is your greatest accomplishment? Living to be 63! I'm not sure I have accomplished the greatest thing yet.
Where do you see yourself in 10 years? Helping people get better in some capacity of volunteering
My sister and I had "plans" that we would be in the nursing home together, cross stitching the day away. Do you and your sister Sharon have any plans like ours? We really haven't talked about it. I think our conversations are almost always about the children (my nieces and nephews) and because there are so many we never think there will be a time for just us. But I can not imagine my life without Sharon. There is a certain assurance unlike any other when you know that you experienced the same magical upbringing and feel the responsibilitiy of sharing the love of Christ in our lives through all these kids and our work. God is good and if we get 20 more years and all those kids get grown, I'm sure we'll rock and reflect between projects:)
Tell me a little bit about where you are in this stage of life: career, family, faith. In 2008 I retired from a very full life career as a North and South Carolina educator. After I had retired I was talking with a colleague who had become the Commissioner of Education in Kentucky and he told me about what was going on in that state. He asked if I'd come work for just a little while with the lowest performing schools in the state. For two years I worked in Eastern Kentucky coal country. For the past year I've been associate commissioner working with hardwiring the systems we built in Eastern Kentucky into the state. I find it hard to explain except that God has helped me know what I do well and that is to help people find their talents and use them in organized ways to see results. Faith makes it possible, nothing that I can do under my own steam….it's insane to think this can be done and then it happens. God gets the glory. I'm just amazed. Family for me (always single married to my job) is my extended family of all thsoe nieces and nephews and great niece and nephews who keep us hopping. Too, family has been over 40 years of people who God has put in my life through my work with whom a bond has formed because we believe that children are God's gift and they should be guided and led and encouraged.
I would love to feature more women of faith on a regular basis on Marty's Musings. If you have a suggestion or want me to know more about someone special who has influenced you please leave a comment here.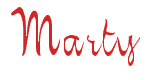 Delivered by FeedBurner