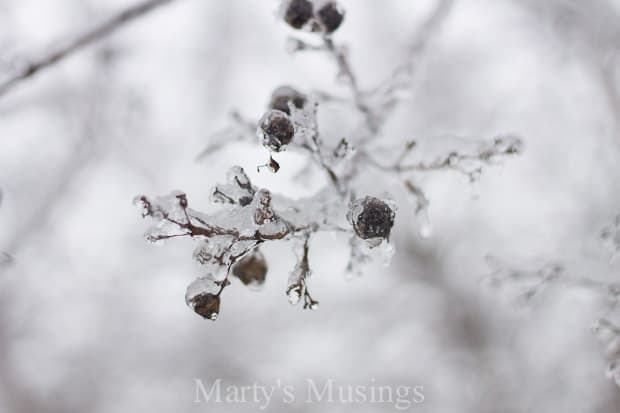 As I look back on these pictures from our icy storms this winter I am struck by the weight of the ice on the branches.
In my own life there are times when I am bogged down and unforgiveness weighs heavy on my heart.
Times I have felt inadequate in my relationships and loving others required more of me than I felt able to give.
A friend challenged me this week by asking me if I had to know specifically what I had done wrong in order to ask forgiveness.
After much pondering I realized my answer was no.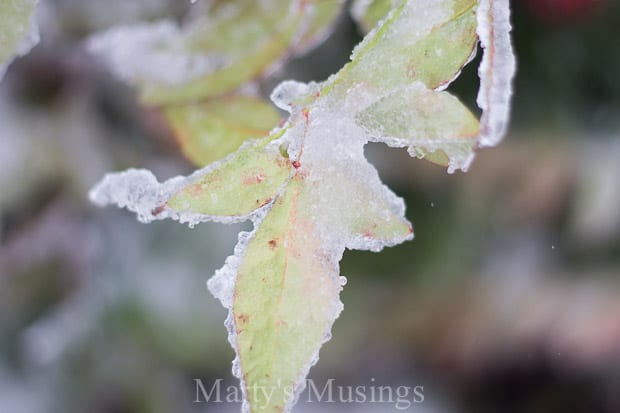 If I hurt someone unknowingly or even purposefully I need to ask God for compassion and discernment to repair the relationship regardless of fault.
Right or relationship?
Isn't that what it ultimately boils down to? We can either be right and believe we have all the answers or we can let it go and choose to repair what might be damaged.
Can you decide to let go and choose relationship?
Isn't that what Christ tells us?
Matthew 6:14-15 NIV
For if you forgive men when they sin against you, your heavenly Father will also forgive you. But if you do not forgive men their sins, your Father will not forgive your sins.
It is a choice to let a wrong go unspoken.
It is a choice to love the unlovable.
It is a choice to show grace when your heart is broken.
Forgiveness frees the one who was wronged.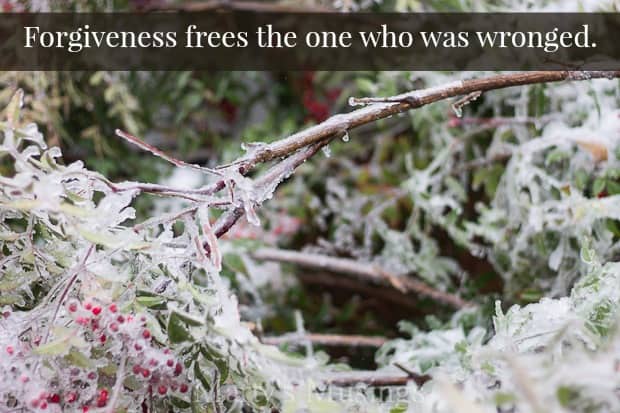 Who do you need to forgive today?
The spouse who has wounded your heart.
The family member who is making hurtful choices.
The friend who no longer has time for you.
The pastor you put on a pedestal but has fallen from grace.
Maybe even yourself.
It's the hardest thing to give away
And the last thing on your mind today
It always goes to those that don't deserve
It's the opposite of how you feel
When the pain they caused is just too real
It takes everything you have to say the word…
Forgiveness
Forgiveness
It flies in the face of all your pride
It moves away the mad inside
It's always anger's own worst enemy
Even when the jury and the judge
Say you gotta right to hold a grudge
It's the whisper in your ear saying 'set it free'
Forgiveness, Forgiveness
Forgiveness, Forgiveness
Show me how to love the unlovable
Show me how to reach the unreachable
Help me now to do the impossible
Forgiveness, Forgiveness
Help me now to do the impossible
Forgiveness
It'll clear the bitterness away
It can even set a prisoner free
There is no end to what its power can do
So let it go and be amazed
By what you see through eyes of grace
The prisoner that it really frees is you
I want to finally set it free
So show me how to see what Your mercy sees
Help me now to give what You gave to me
Forgiveness, Forgiveness
Forgiveness, Forgiveness
Forgiveness