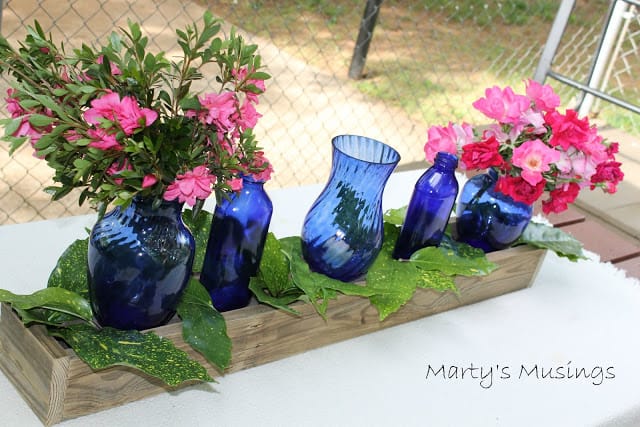 For Mother's Day my husband made me this centerpiece box out of old fence slats. (Yeah, I know. I'm not his mother but I like the gift anyway!)
We ate outdoors and enjoyed using gifts from nature for the tablescape.
Oh, how I love this centerpiece with blue glass bottles!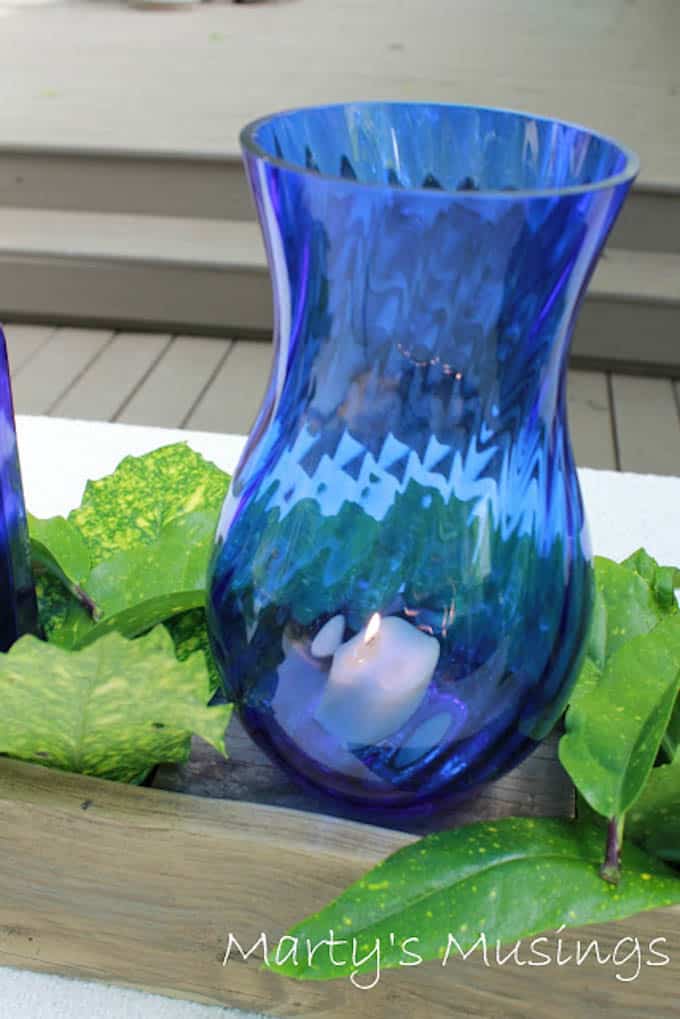 The blue vases and bottles came from our daughter's
wedding
centerpieces (all from yard sales, thrift stores or given to us).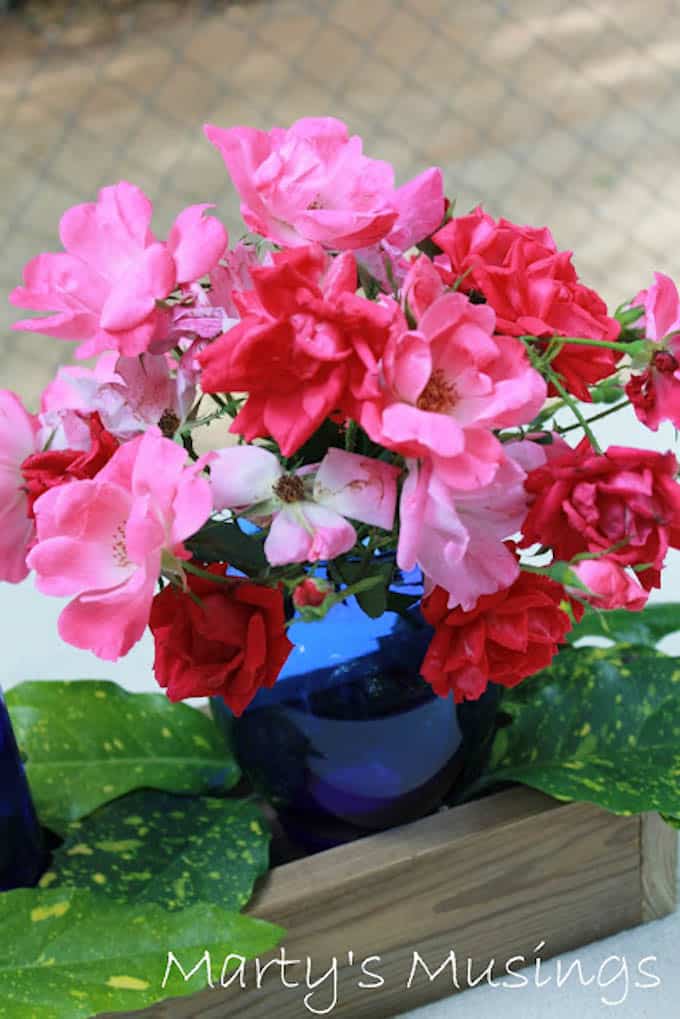 Flowers and leaves from our bushes completed the arrangement.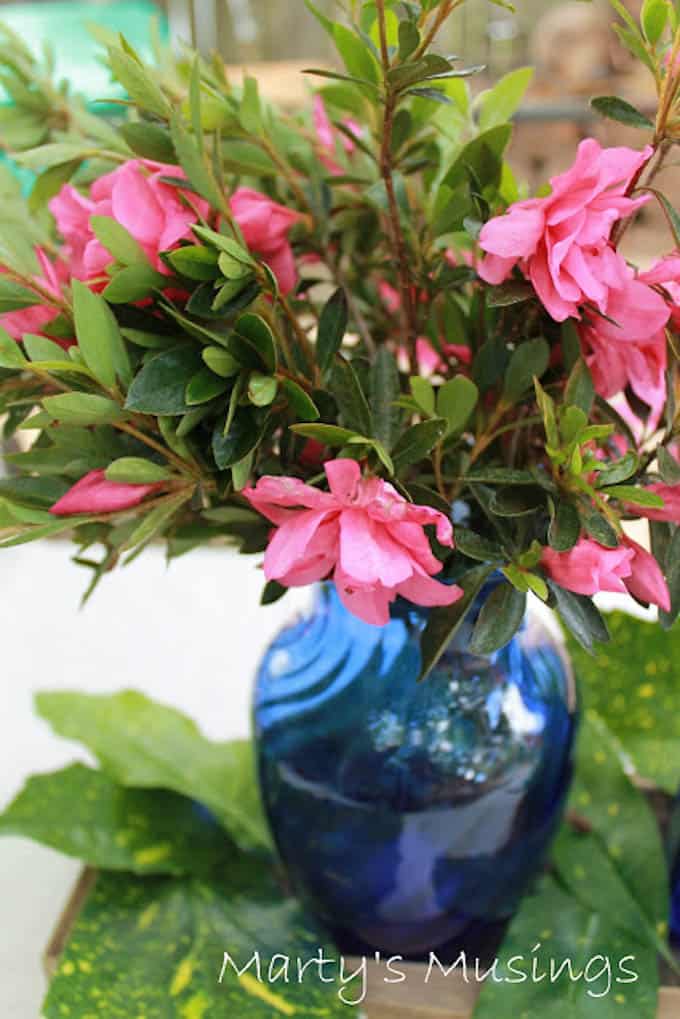 Simple. Easy and beautiful. It was a wonderful outdoor celebration!