NC Bloggers Meetup
This post may contain affiliate links which won't change your price but will share some commission.
Have you ever wondered about blogging?
What it is, how you do it and where all the DIY bloggers get all that cute stuff? You know, vintage accessories, antique goodies and castoff furniture?
Well, wonder no more! My friends Amy at Atta Girl Says and Suzy at Worthing Court are hosting a N.C. Bloggers Meetup for home decor bloggers and readers in Greensboro, N.C. on Saturday, May 11.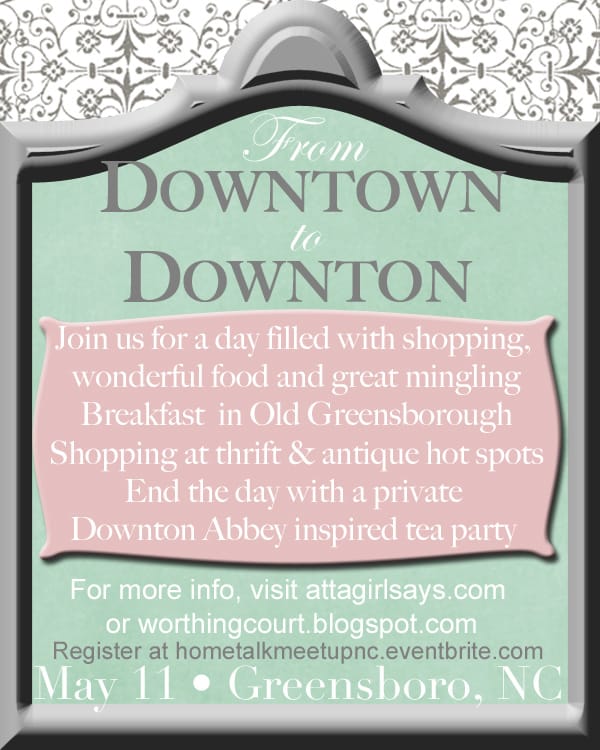 It's a good thing I've jumped on the Downton Abbey bandwagon! I would have been so lost! If you can believe it, my husband and I started watching the series on Netflix and were immediately hooked! We're now into Season 3 and I accidentally saw a spoiler somewhere but I'm feigning my normal memory loss and blocking it out!  Other than American Idol (years ago), Wipeout and Duck Dynasty, we haven't watched TV so faithfully in years and years. We were even cuddling up and watching Downton Abbey on his ipad. Will wonders never cease!
So visit my friends Amy and Suzy and let them tell you all the details here or here. I  guarantee it's gonna be fun, and I hope to see y'all there!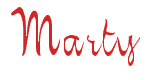 Delivered by FeedBurner