Can Online Grocery Shopping Make Your Life Easier?
This post may contain affiliate links which won't change your price but will share some commission.
The post Can Online Grocery Shopping Make Your Life Easier was a sponsored opportunity from Peapod, all content and opinions expressed are my own.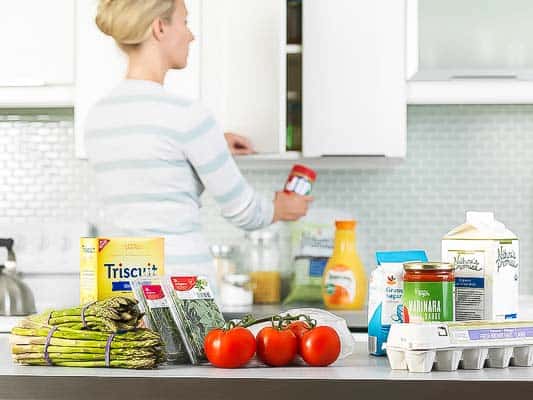 One of the harder transitions as stay at home to work at home mom has been the realization that the more time I spend running errands the less time I have to actually work on my business or spend intentional time with my family.
When the kids were younger I either took all of them with me (5 kids, yikes!), left all of them at home with dad or chose that time to spend one on one. (I even wrote a post on how I used coupons to teach my kids real life math!)
I'm just not one of those people who likes to shop without a purpose and a plan. There are better things to do than driving around town!
Now that there are only three of us left at home I realize there's no way to avoid these tasks. However, I'm learning there are shortcuts to make the most of the hours in my day.
I know you want the same thing for your life, too!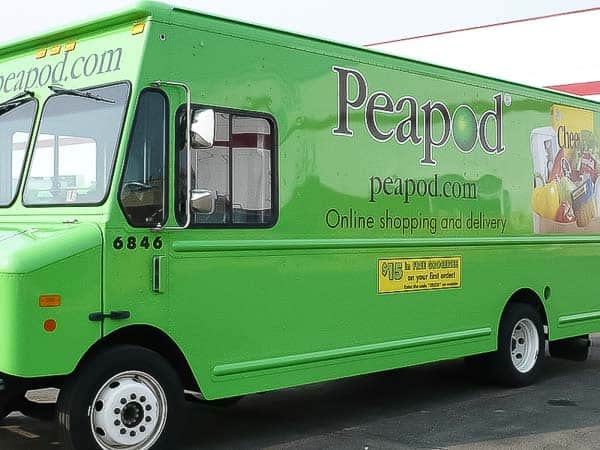 When I was approached with the opportunity to share about Peapod, the oldest online grocery delivery service in the US, I was intrigued. I've never participated in any kind of food delivery service so I immediately asked where to sign up!
Unfortunately, since NC is not one of the 24 delivery markets I was seriously disappointed! The more I learn about Peapod and online grocery shopping, the more I wish I could personally try out their more than 12,000 products including:
natural and organic foods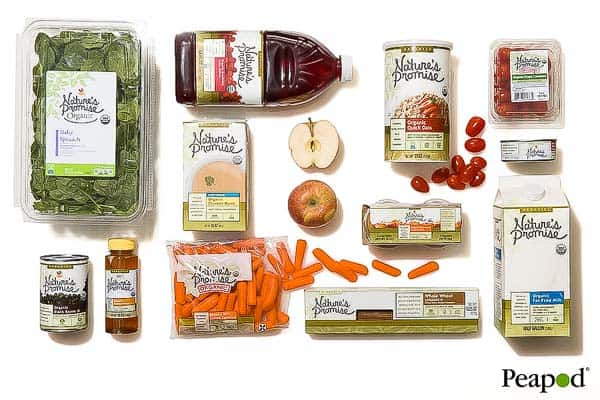 finest quality meat and seafood
fresh deli meats, cheese and salads
farm fresh produce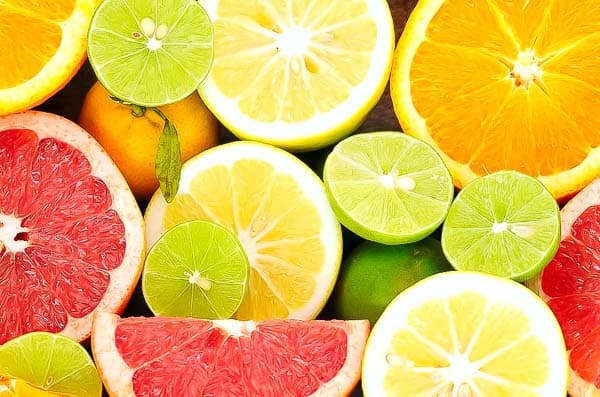 money saving store brands (Stop & Shop and Giant)
prepared meals
health & beauty
baby food and baby care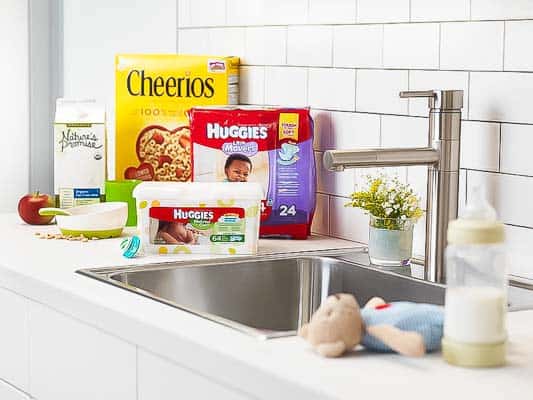 pet items
seasonal items
video products
office and school supplies
Founded in 1989 by brothers Andrew and Thomas Parkinson, Peapod has grown from a small, family-run shopping and delivery service in Illinois to America's leading Internet grocer.
(On a side note, I met my hubby in Rock Island, IL, so kudos to this family run company from the heartland of our country!)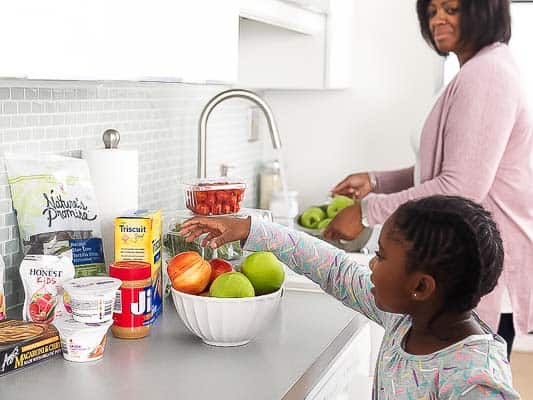 Most customers can place orders up to seven days a week for delivery as soon as next-day, or up to two weeks in advance. When they choose a day, they choose a two hour window that is convenient for them.
I perused the website and the prices looked competitive and the service offers weekly sales, double coupons and exclusive offers to its customers. (Now they're speaking my language!)
For example, since Memorial Day is close I clicked the holiday link and immediately the clickable icons included everything from food and drinks to tableware and outdoor fun such as sunscreen and bug spray. Peapod made my list for me!
The Peapod blog has tons of tips and recipes for inspiration and easy shopping of ingredients.
As a homeschooler of 22 years and supporter of education, I was interested in the Peapod Kids Give Back Program, where the company is helping students learn math and nutrition skills while supporting the local community. Peapod offers classrooms the opportunity to learn about nutrition, practice relevant math skills and understand how they can make a positive impact on their community through a special food bank donation programs funded by Peapod. What a great way for the kids to get hands on, real life experience for their future.
There you have it, my friends. Super easy. Super convenient.
I'd love to know if any of you are in the delivery area: Illinois, Wisconsin, Indiana, Maryland, District of Columbia, Virginia, Massachusetts, Connecticut, Rhode Island, New Hampshire, New York, New Jersey and Pennsylvania. What's keeping you from trying a home delivery service?