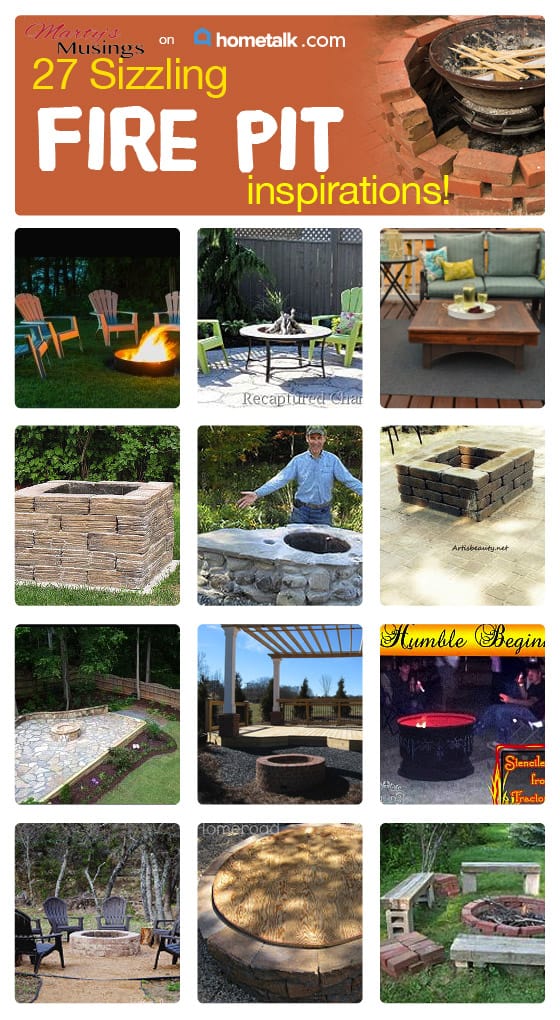 There's just something about relaxing around a fire, roasting Snickers S'Mores and sharing conversations with family and friends that makes me long for fall and cooler weather.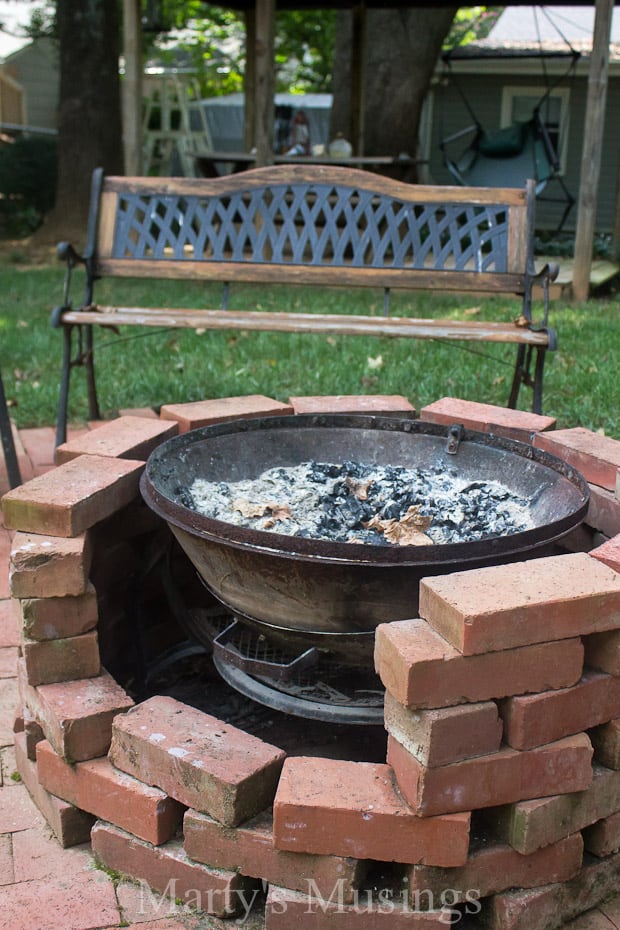 But until then I can continue to marvel at the way my hubby built our repurposed fire pit for nothing but the price of hard labor and ingenuity.
Have you heard of Hometalk, the home & garden online community of homeowners, renters, and home improvement pros who share ideas and advice about home and gardening?
I shared our backyard and patio details over at Hometalk and was asked if I would curate a board linking all the wonderful, similar fire pit projects from their site. Of course, I said yes! (Just click here to see all the features.)
You won't believe these amazing projects, eye candy for the happy DIYer. From professional contractors to homeowners like us trying to stretch a dollar, these outdoor fire pit ideas will inspire you.
Unknowingly, Hometalk is part of the reason I've shared so many of our DIY projects. A couple of years ago someone emailed me and invited me to share our Salvaged Window Table. I uploaded it to the Hometalk site and didn't know until several weeks later that the post had a few thousand views!

That was part of the beginning of my journey in becoming a full time blogger, after 25 years of loving and teaching our five biological and adopted children.
I love this community of professionals, bloggers and those who just love browsing through all the amazing projects.
I think my most viewed post on Hometalk was the one on my scrapbook room (the first makeover) with over 40k views, but my most popular post is our Mason Jar Chandelier with 16k views, 2.2k facebook shares and 1.5k pinterest shares.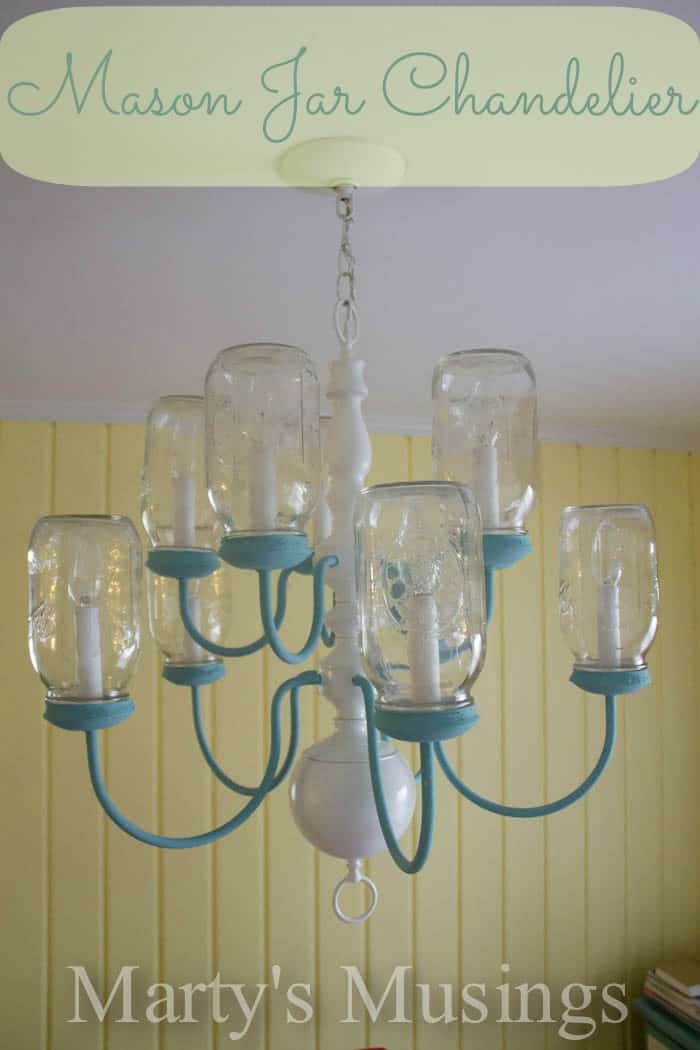 A year ago I was asked to curate a board showcasing some amazing uses for old pallets, which was right up our alley!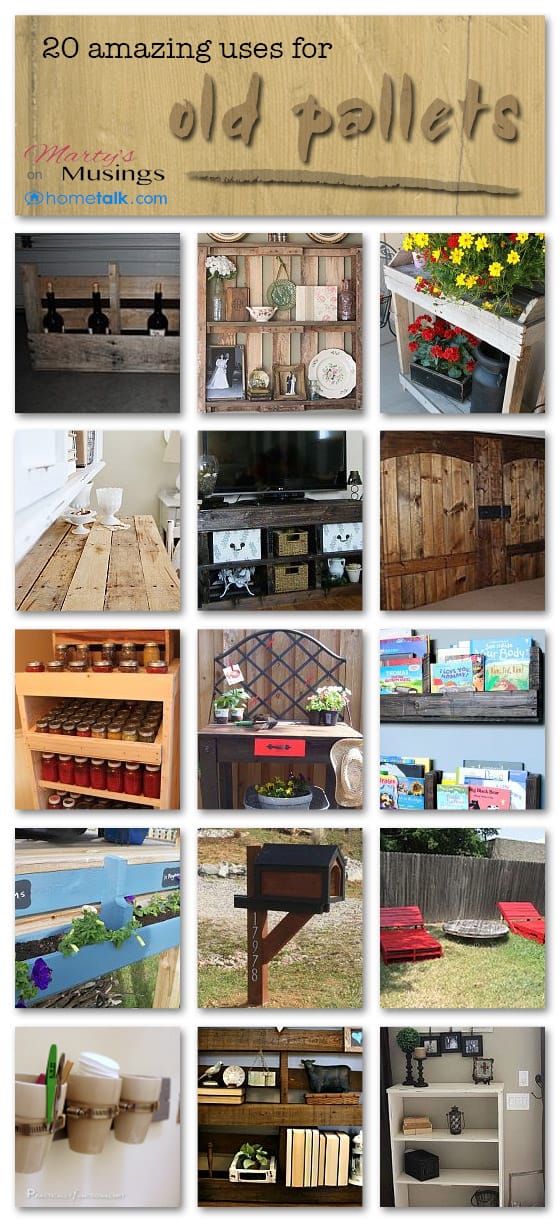 My DIY hubby and I love finding ways to repurpose free or inexpensive materials to create something beautiful in our home.
Hometalk is the perfect place to share those projects and you can follow along with me here.
And while you're over at Hometalk, be sure to sign up for an account, so you can post your own projects or ask home-related questions.