This week's Project Life layout centered around my son Joshua and his move-in for sophomore year of college.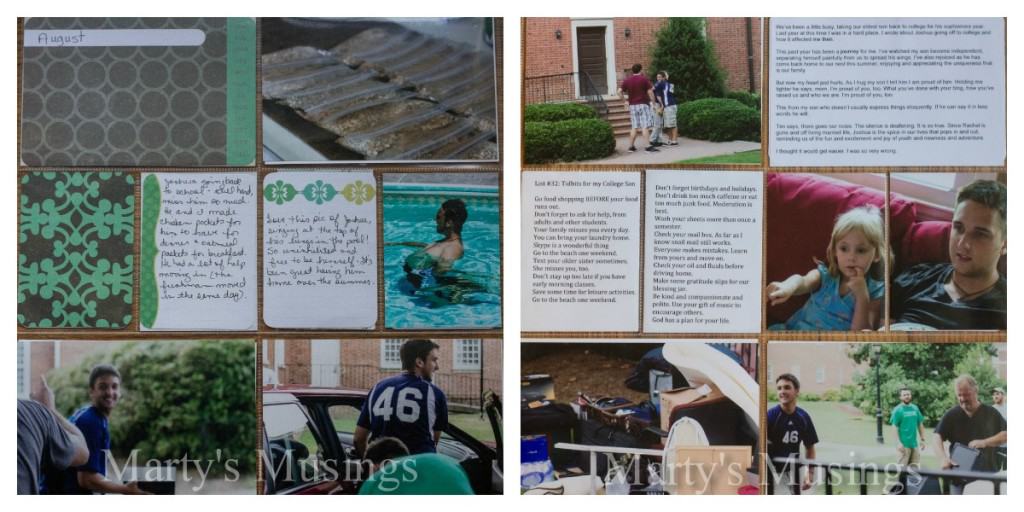 The left side of the layout has hand written journaling as well as pics of my son and the oatmeal packets we made him for college. His seminary does not have a cafeteria so I try to send him some homemade frozen foods to make sure he's eating properly.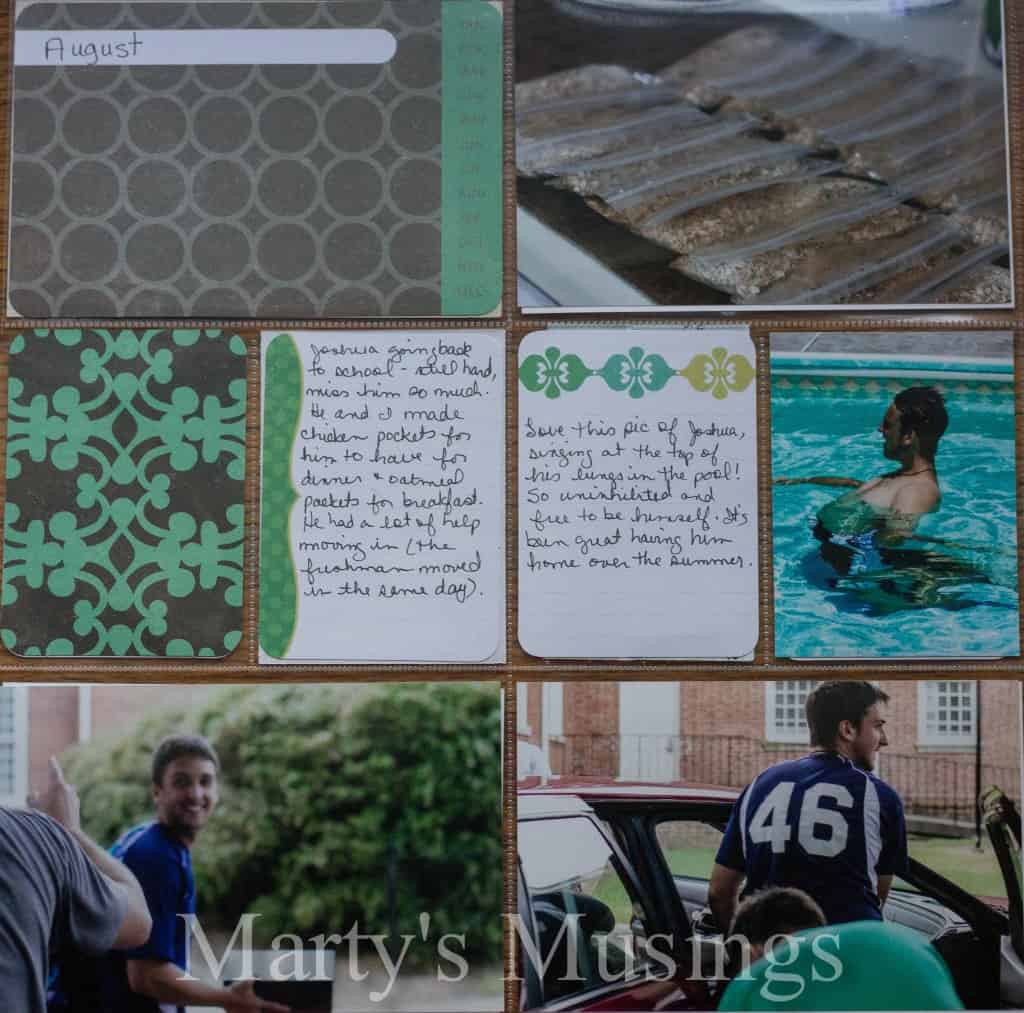 The right layout contains a post I wrote here about the struggle with saying goodbye to my son every year and tidbits of advice (which I'm sure he followed. Not.)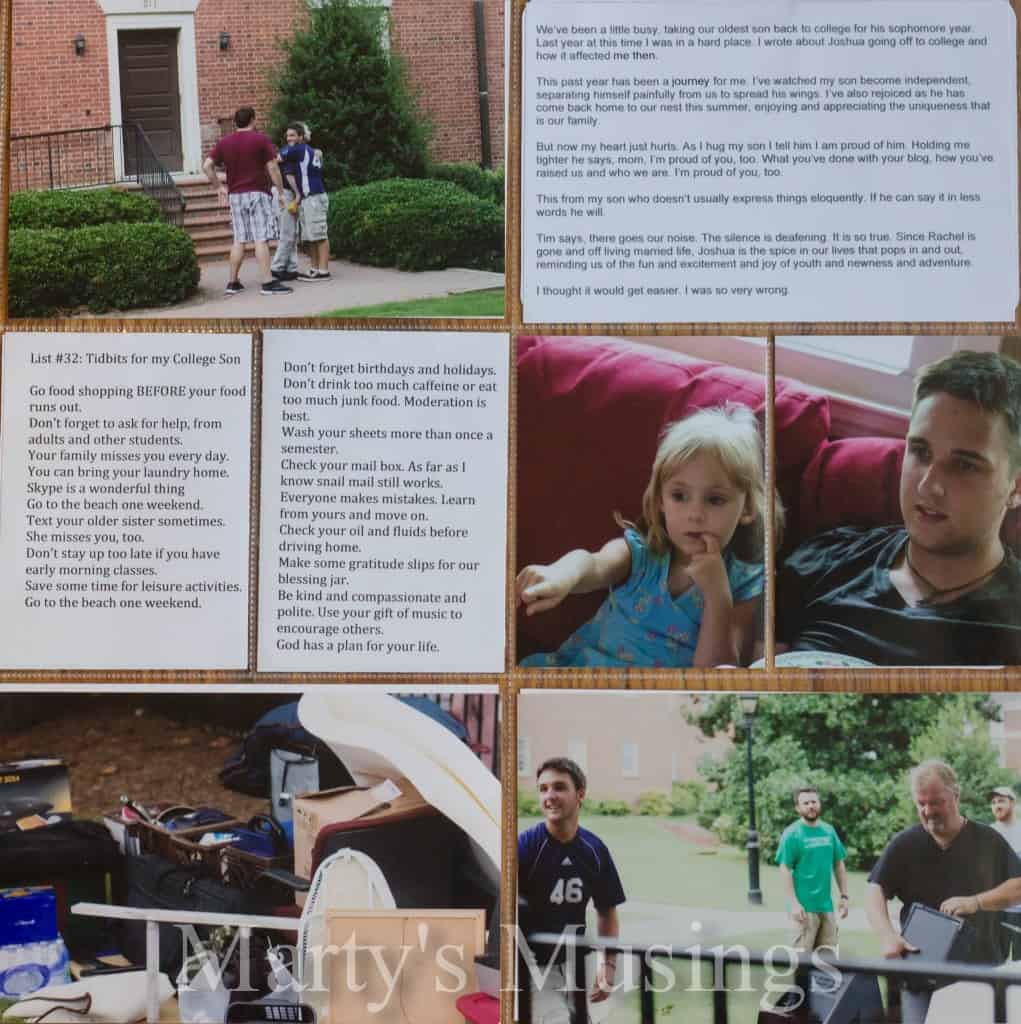 Thank you for visiting and sharing the little moments of our lives.