I'm doing Project Life a little differently this year so instead of a picture a day I'm grouping pics by week. The layout I'm sharing this week contains pictures from my blog.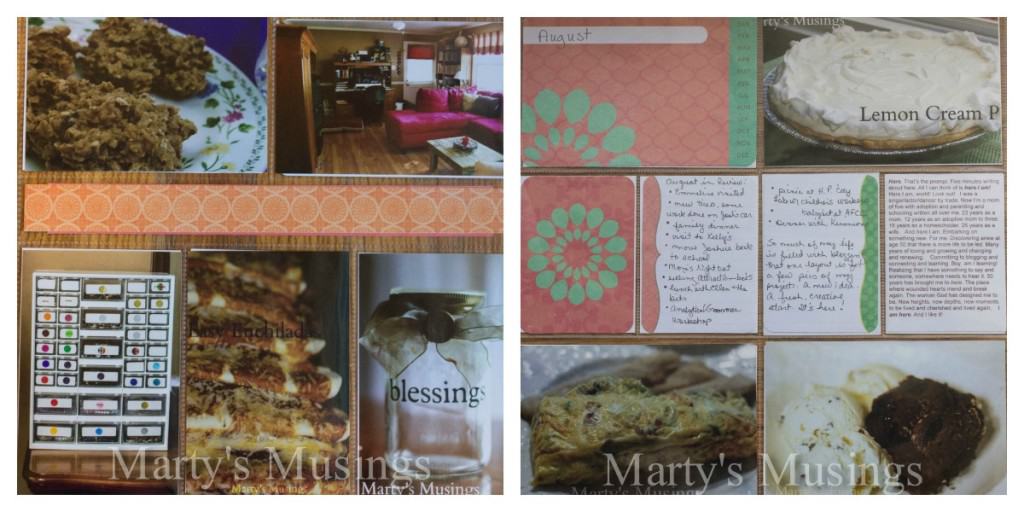 The left layout contains a pic of my  no bake chocolate oatmeal cookies, den makeover, jewelry organizer, blessing jar, and easy enchiladas. I love having a layout of just a few of the projects and recipes I've shown on my blog.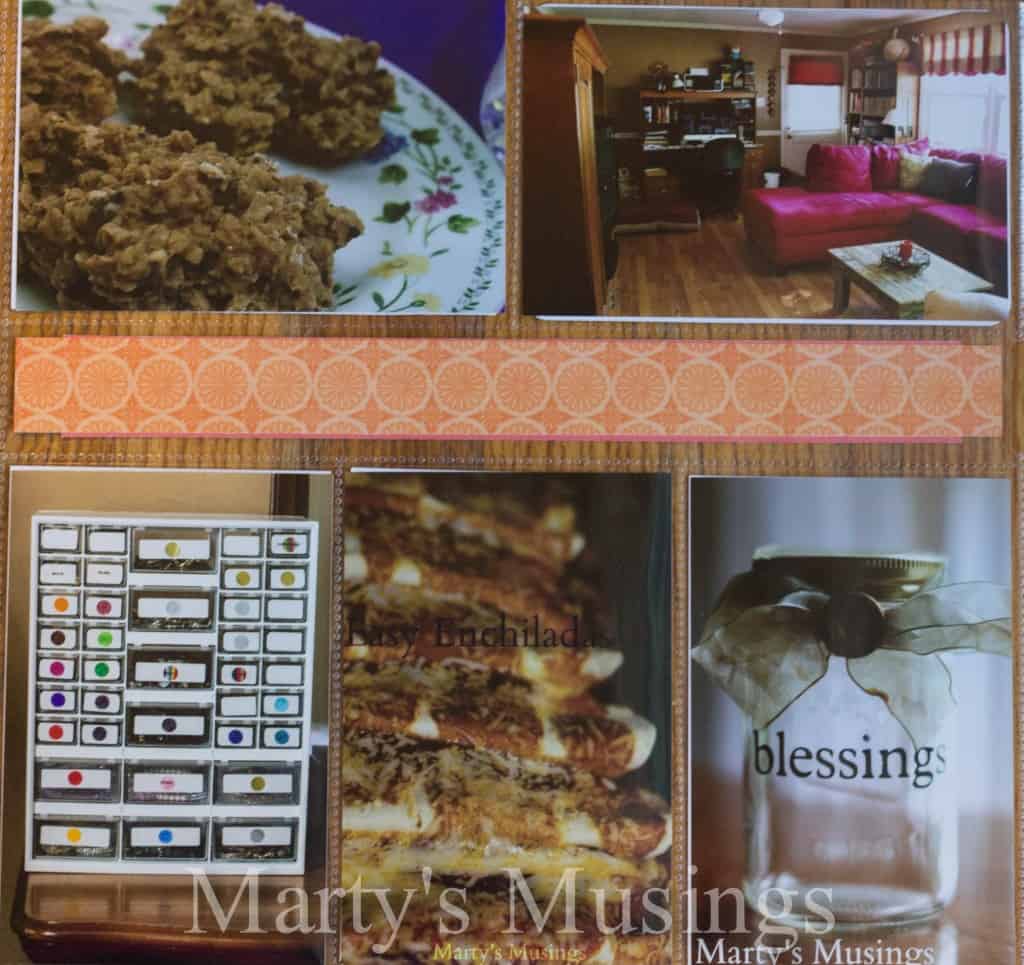 The right layout features my omelette in a bag, lemon cream pie, and oreo volcano brownie, as well as a review of the highlights of August. I also included a Five Minute Friday writing prompt as my journaling.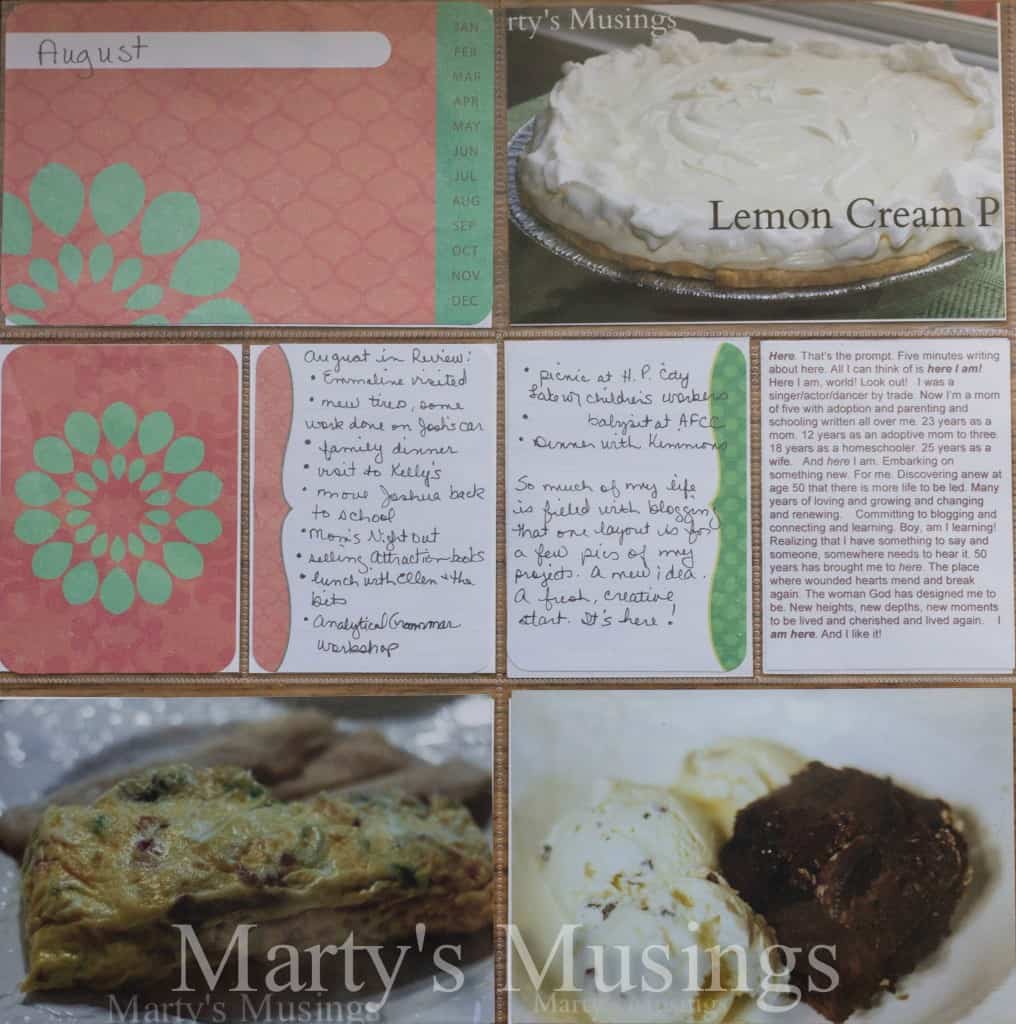 If you'd like to see more of my Project Life layouts simply hover over  the menu bar under my blog header. Under DIY click on Project Life. Thanks so much for visiting!