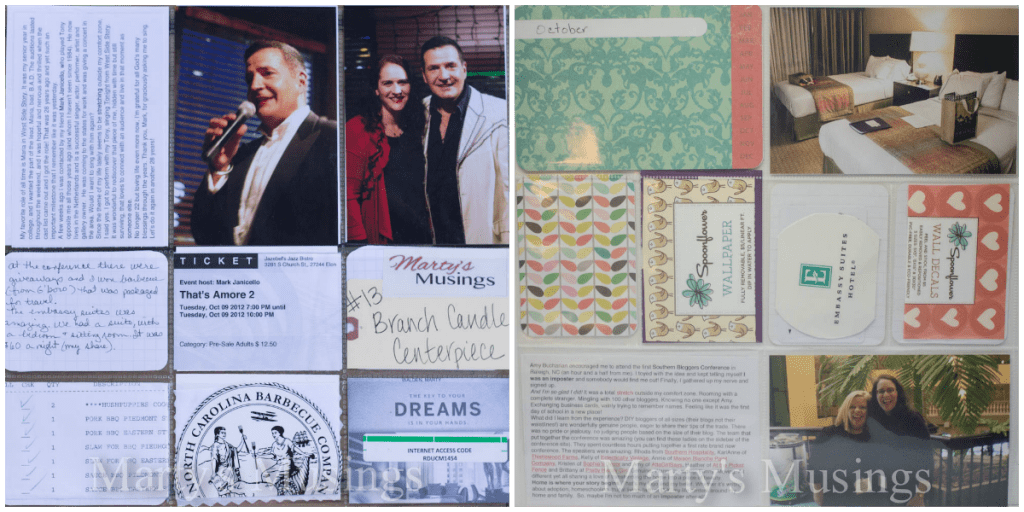 Today's Project Life layout was fun to put together with less photos and more memorabilia and journaling. Both pages share some "out of my comfort zone" moments.
The left side layout has a couple of pics from my adventure singing from West Side Story again. What fun to sing with "my" Tony from 28 years earlier.
I also included some memorabilia from the Southern Bloggers Conference (including a tag from the barbecue I won. Oh yes, I won barbecue. Perfect for this Southern gal!)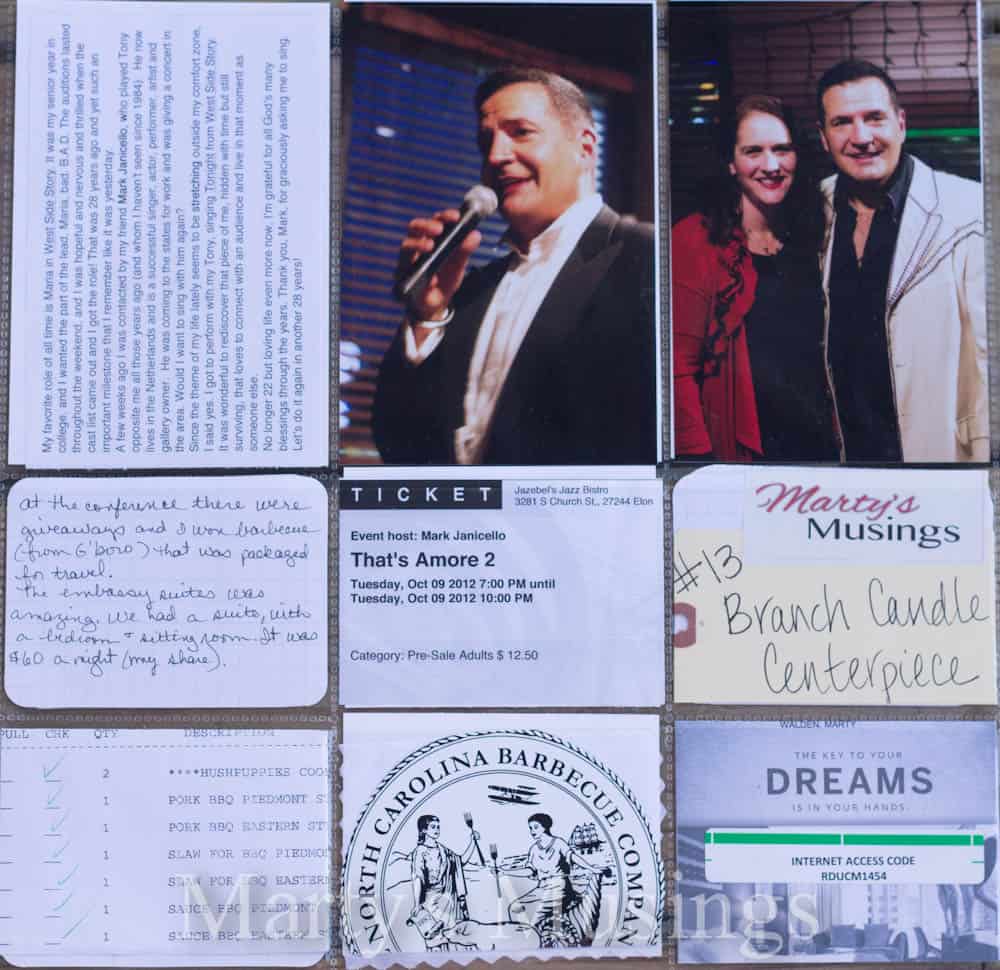 The right side layout is a pic of my hotel room and one with KariAnne of Thistlewood Farms. I've included more memorabilia and journaling taken from my blog and printed.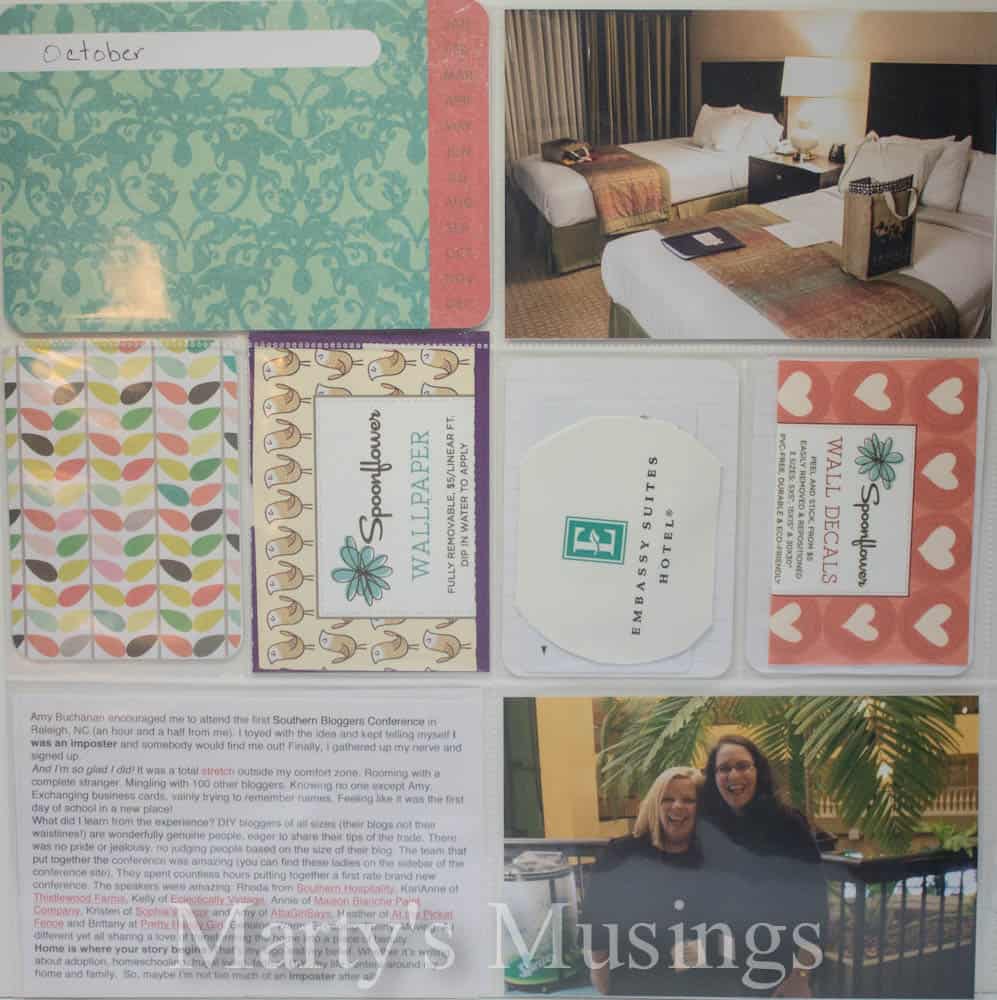 This was a fun layout for me! I love remembering the ways I have been stretching myself this year.
What new avenues are you exploring?