Just a quick Project Life layout to share today. This year I seem to be working on the album in spurts, usually a month at a time. I would like to be more consistent but I'm staying current with taking pictures and collecting memorabilia. Sometimes that's just good enough 🙂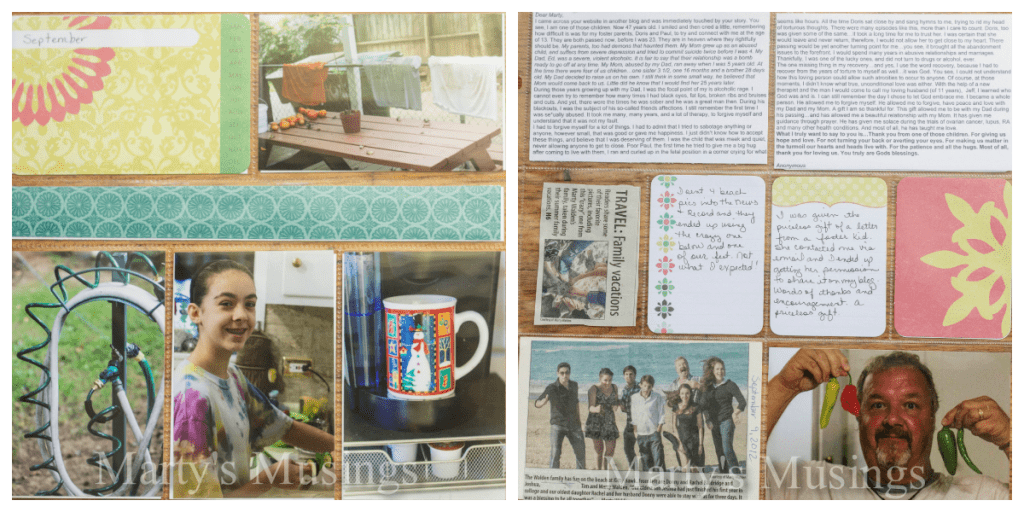 The right side is more of the picture a day idea. I loved taking a shot of my husband's work shirts all lined up on the fence after he's finished working hard in the yard. I also love the Keurig because it's such a fun splurge that we have enjoyed.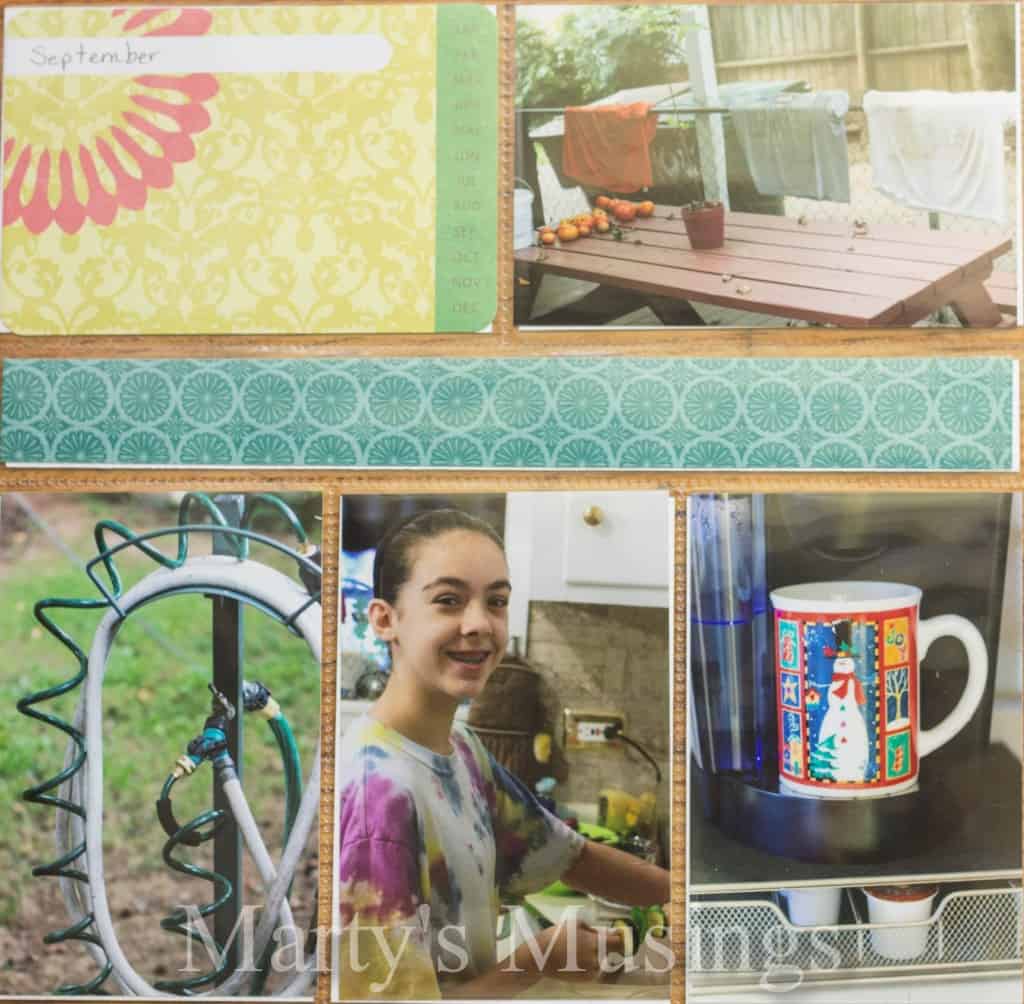 The left side page includes this amazing letter I received from an adult adoptee. It was a letter filled with hope  from a sweet woman who wanted to encourage me and other moms on our adoption journey. I also included a local newspaper pic of our family from our beach vacation and a pic of my husband and his crazy hot pepper obsession.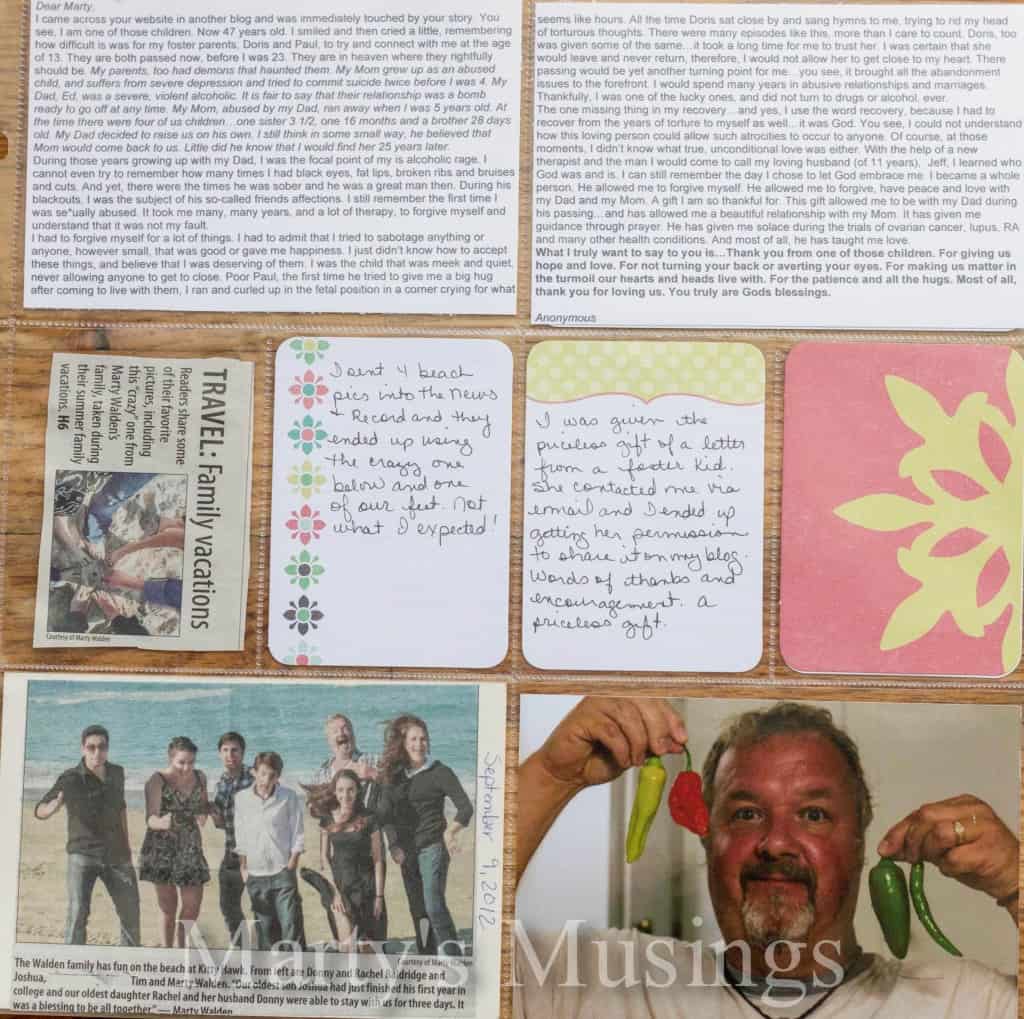 Are you caught up with your Project Life? Anyone want to learn more about it?