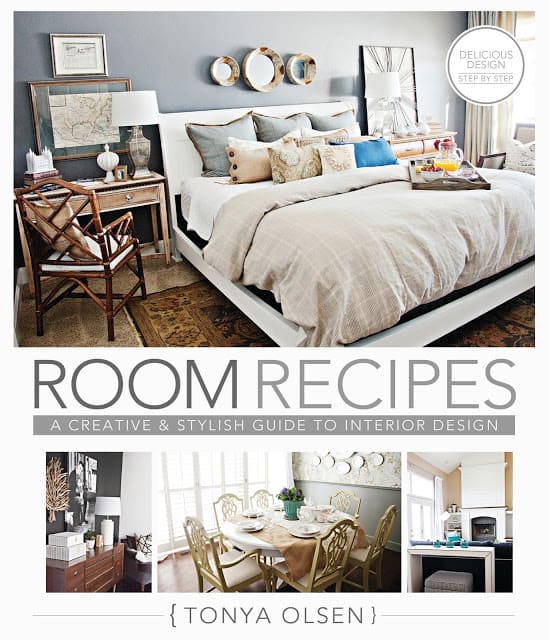 Let me just say I love books. I love to touch them, gaze at them, study them and run my fingers over their covers.
I may be a dinosaur, but I still like the tactile touch of a physical book as opposed to viewing on a screen.
I was thrilled to receive a copy of Room Recipes to review and salivate over.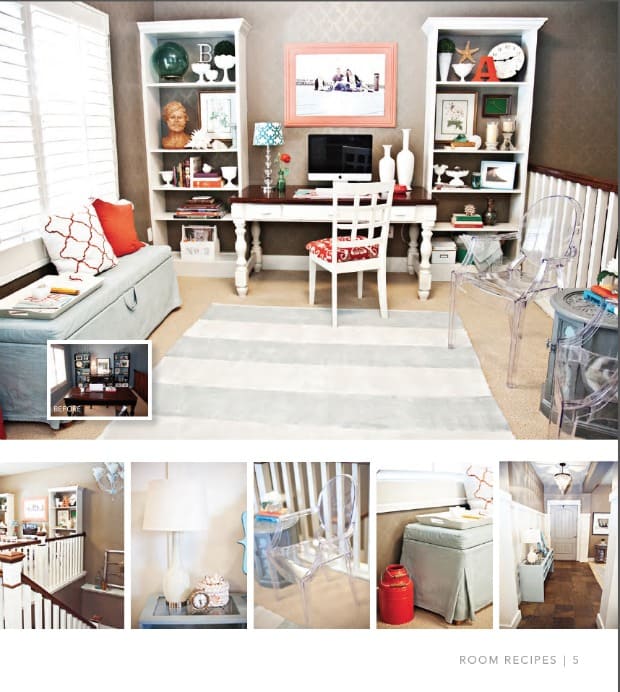 As a long time scrapbooker I love the idea of "recipes" for rooms, much like sketches for scrapbook page designs. I know what I love, but I am not a designer and may not always be able to tell you why something works. Tonya Olsen does and she gives all the tips you need to put together a home you love.
Here is a brief description of the book:
From exciting entryways to DIY dining rooms, professional interior designer Tonya Olsen has just the right recipes to make every room in your home a showstopper. Room Recipes: A Creative and Stylish Guide to Interior Design is the ultimate resource for homeowners looking to spice things up or decorate a space from scratch. Inside this guide you'll find:
eye-catching examples of beautiful, budget-friendly designs
step-by-step instructions to recreate even the most elaborate rooms
palettes that break each room into individual patterns, colors, and textures
Create a kitchen or whip up a washroom with these no-fail design formulas and transform your house into your dream home, one room at a time.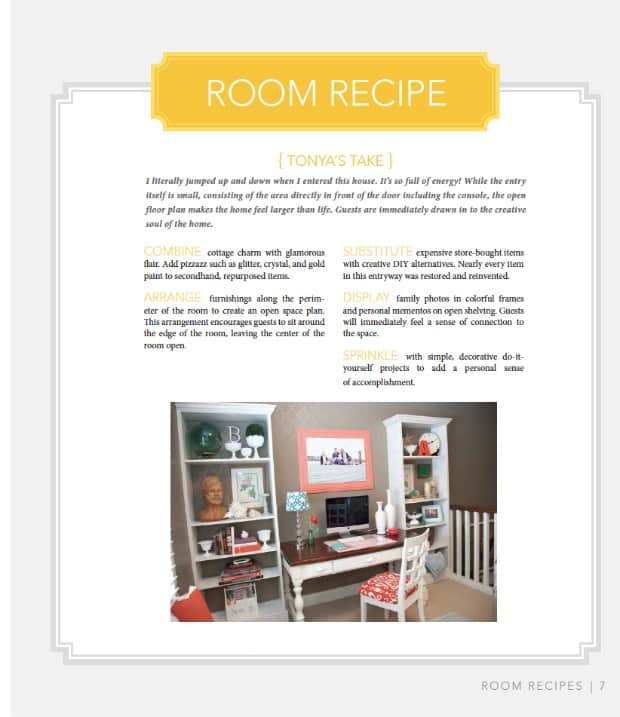 The idea behind Room Recipes is comparable to making a recipe your own. The book is categorized by type of room rather than specific style. Most of the spaces are a combination of styles and ideas unique to the individual. Tonya shows you how to take the "recipe" for a room and add your own flair and style to make it uniquely your own.
I love that Tonya breaks down the spaces into chunks of information that can be easily applied to your own home and style.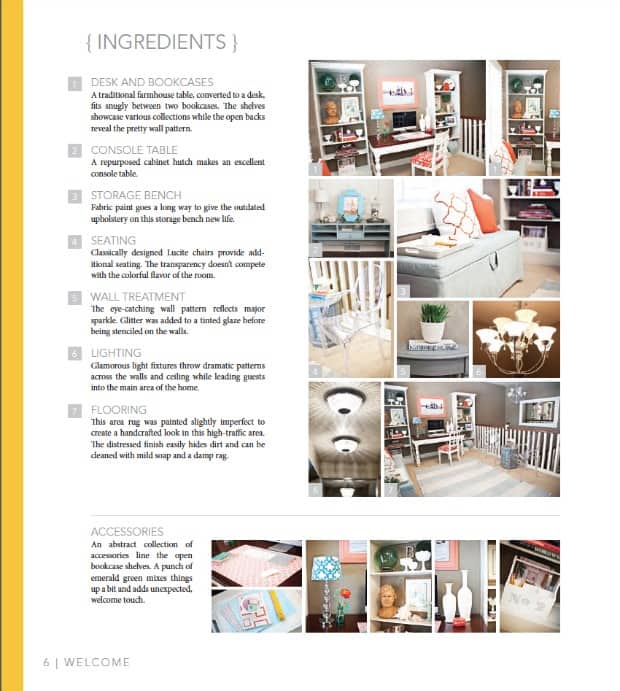 The book is stunningly beautiful, easily readable and filled with information you'll want to pore over and absorb. This is definitely a book to cuddle up with on a cold winter's evening, allowing for time to dream and imagine.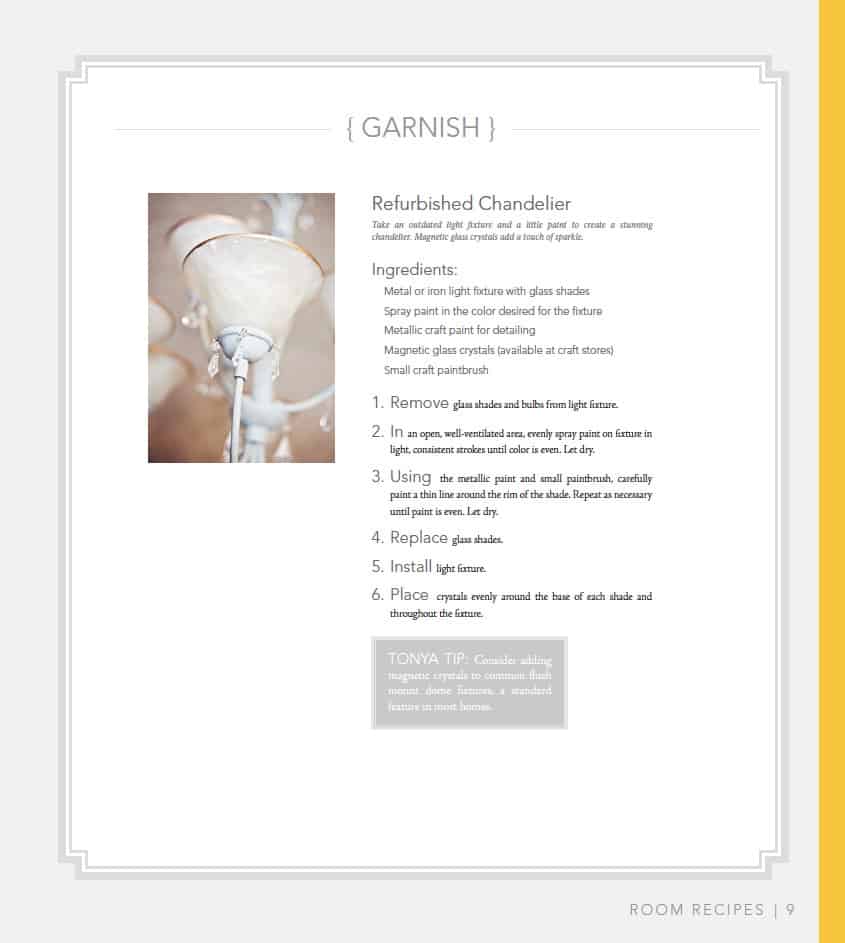 Meet the Author:
Tonya Olsen has always had a passion for designing charming, budget-friendly rooms and projects. She loves to combine traditional interior design principles with personal, do-it-yourself flair. Tonya shares ownership of LIV Showroom, a full-service interior design firm and retail showroom, and holds a master's degree in interior design. She is also the lead interior designer for Utah homebuilder, Rainey Homes. Tonya has over 20 years of professional design experience, bargain shopping fortitude, and do-it-yourself gumption. She spends her spare time gleaning inspiration from interior design books, magazines, blogs, and websites. Tonya and her husband have three boys and live in their recently renovated home in Bountiful, Utah.
You can learn more about Tonya at her website or like the Facebook page for the book.
Disclosure: I was provided with a copy of the book to review, but the opinions are all mine!