Santa Ornament Wreath
This post may contain affiliate links which won't change your price but will share some commission.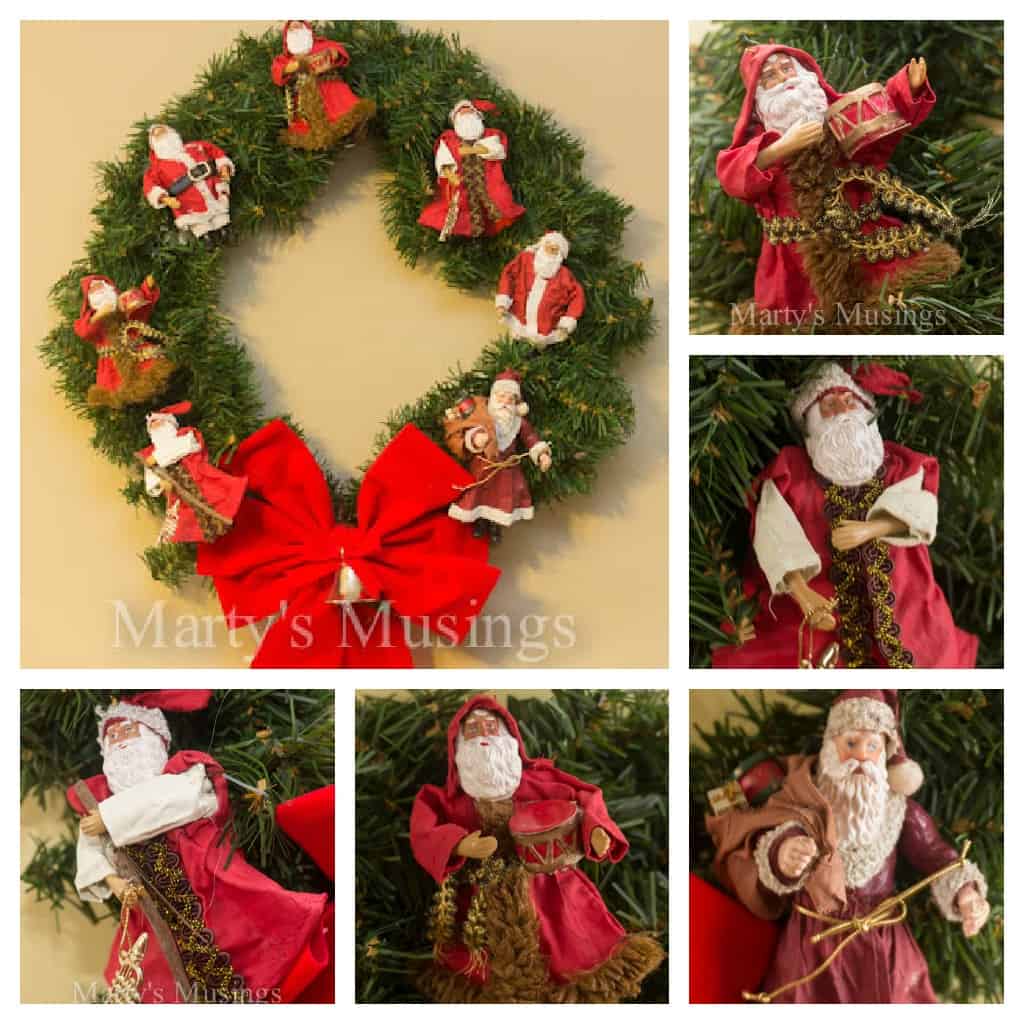 Those of you who are new to my blog may not know that I have experienced some big losses in my life. My sister died in 2000 from a heart attack at the age of 53. My dad passed away in 2009 and my mom died under tragic circumstances on Christmas Eve 2010.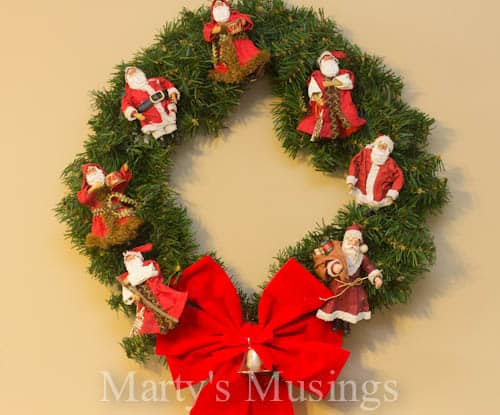 Sometimes I will be reminded during this special time of the year that the three most important people in my life growing up are no longer sharing the holidays with me.
There are moments when the weight of the grief overwhelms me.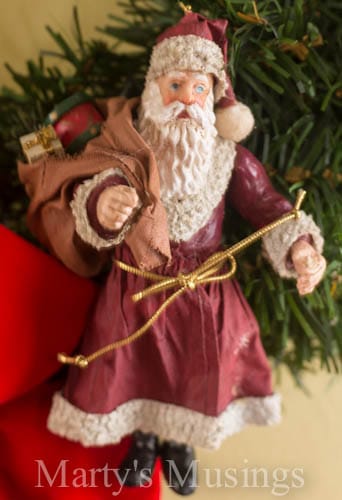 Yet even with tears threatening to fall, there are still days of baking cookies, decorating the tree, fighting over the Christmas village , making our family favorite Russian Tea and Frozen Punch for holiday entertaining.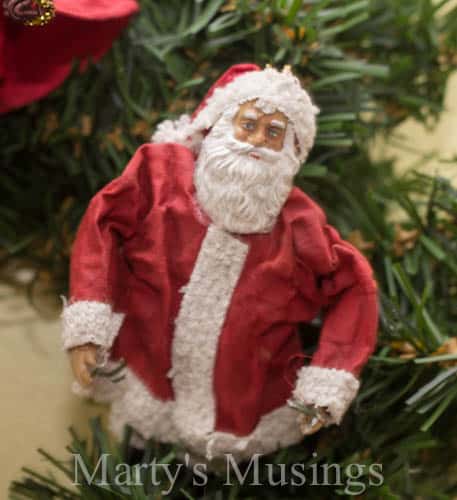 I'm not a big fan of Santa Claus.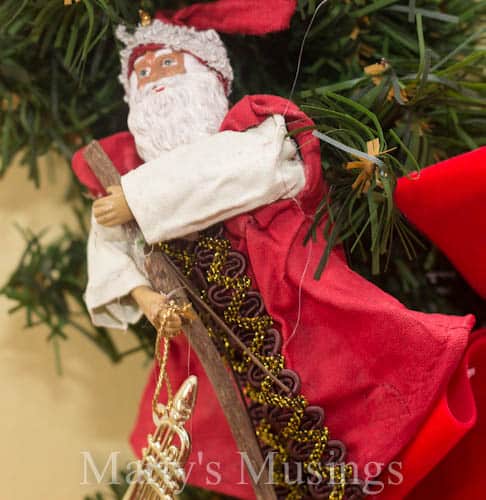 So why on earth am I posting pictures of the jolly man?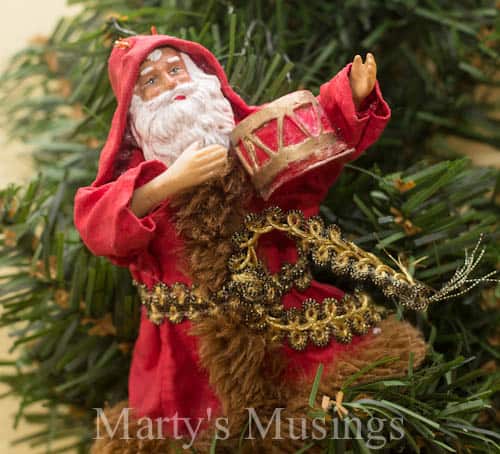 For purely sentimental reasons.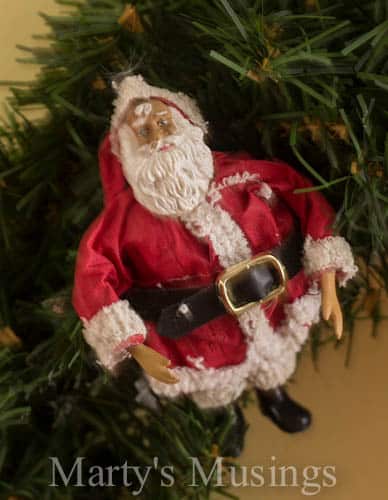 My sister loved Christmas.
She loved decorating with anything and everything Santa Claus.
When she died I inherited several Santa Claus ornaments.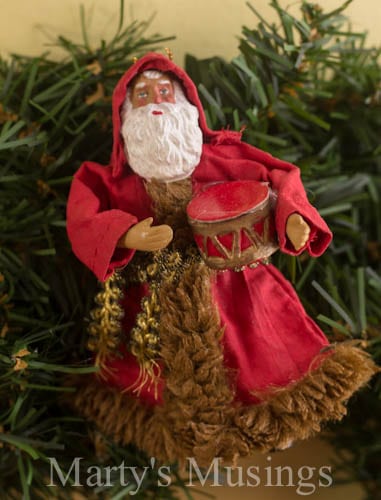 Last year I decided to celebrate her love on a special wreath.
No fancy tutorial. No big instructions. Just a simple hot glue and attach project.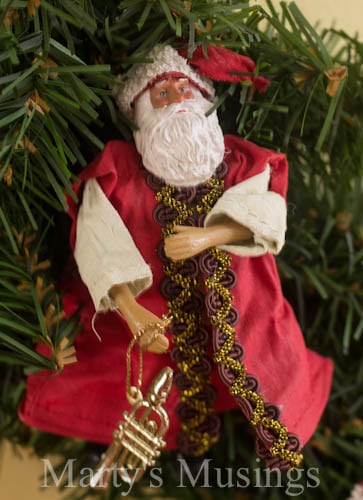 But it makes me happy to be reminded of one of my sister's loves.
At Christmastime sometimes the happy can be hard to find.
I hope you found a little bit here today.