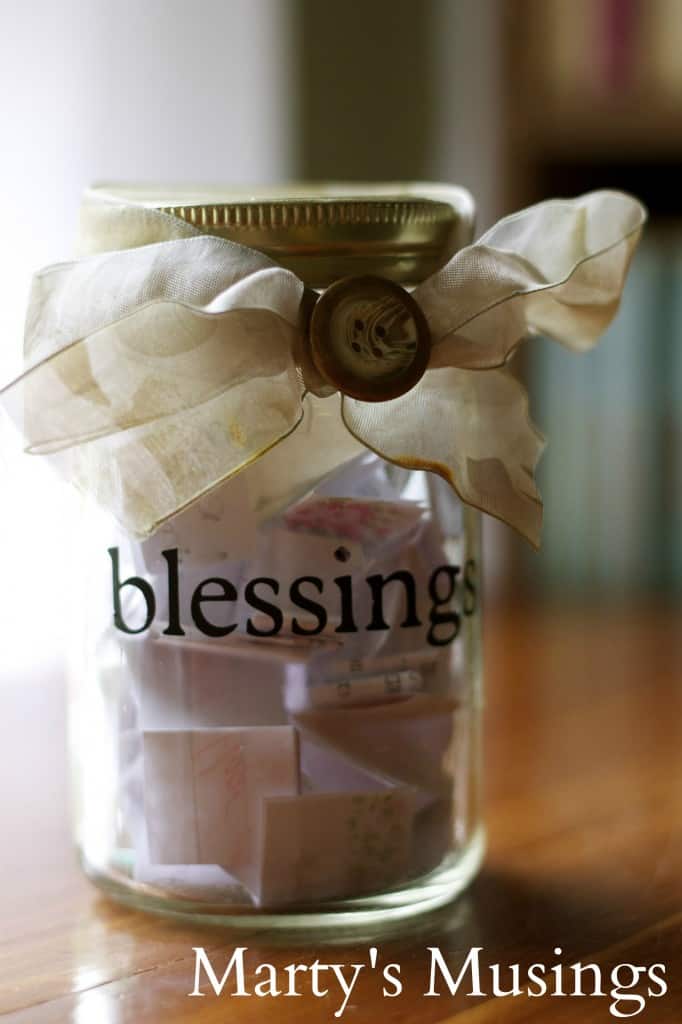 Our favorite family day of the year is Thanksgiving so I wanted to share just a simple look into our blessing jar tradition. This simple, unobtrusive jar sits on our kitchen table throughout the year, reminding us to record our blessings on slips of paper to be opened Thanksgiving evening. This year was a little different for us as Joshua was at school most of the year and Rachel and Donny have now been married a year. I wasn't sure if our little jar would be emptier this year. Thankfully it wasn't! Rachel and Donny had written down blessings separately (Donny typed his) and Joshua filled out a few when he was home.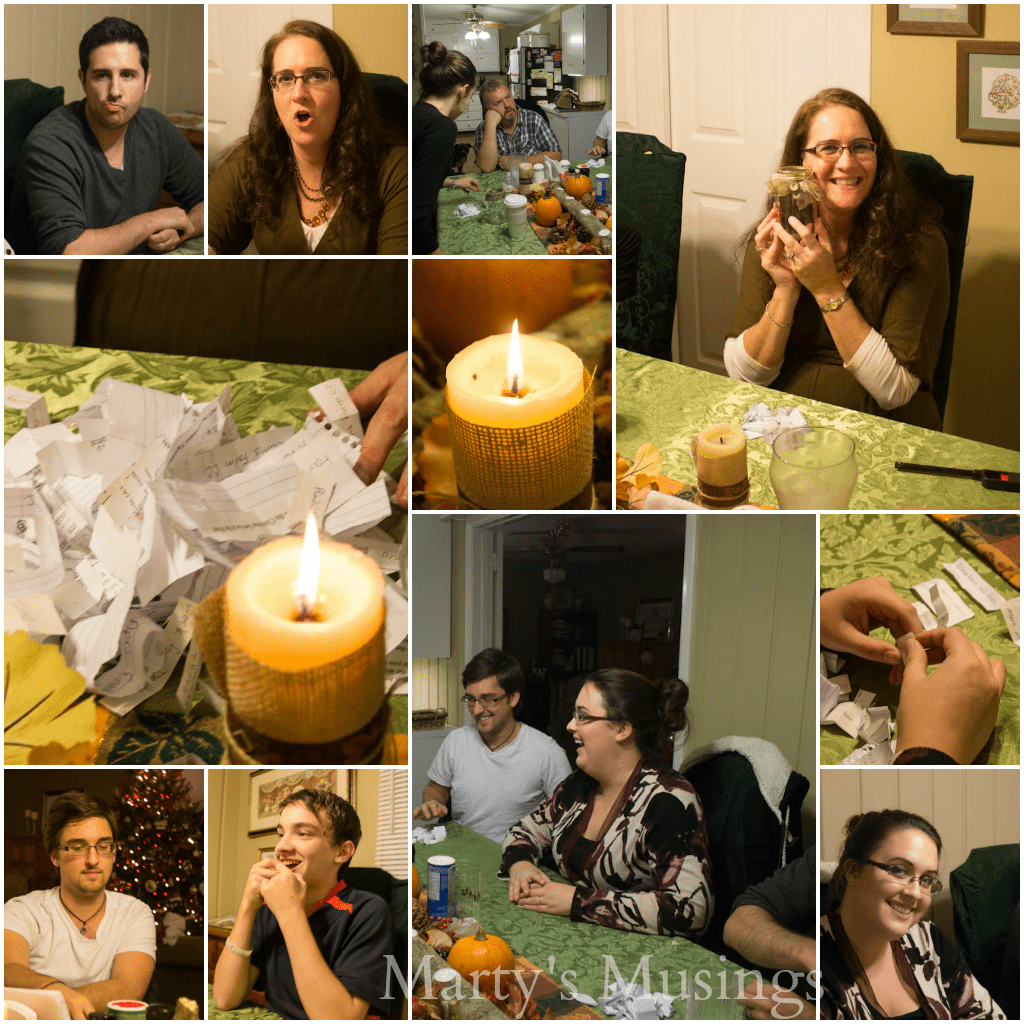 Here are just a few of our blessings from the past year:
Rachel kept safe during tire blowout in Kernersville
Yard sale-made $140 and got rid of stuff!
Mommy didn't get lost in airport
Joshua to Vietnam and back
A new house to call home (Rachel and Donny's)
strawberries with family
family game night
home from vacation – car trouble the last hour but it was ok!
Adams Farm Community Church
letter from adult adoptee
25th wedding anniversary
having help and support to finish home renovation projects I am not talented at (Donny)
my new friends
I pray your Thanksgiving was as blessed as ours! What family traditions help define your family.
Linking with: Ni Hao Y'all, The Better Mom, The Modest Mom Blog, A Mama's Story, Hip Homeschool Moms, Cornerstone Confessions, Far Above Rubies, Thankful Homemaker, ABC and 123, MercyInk, Intentional Me, Leaving a Legacy, Raising Memories