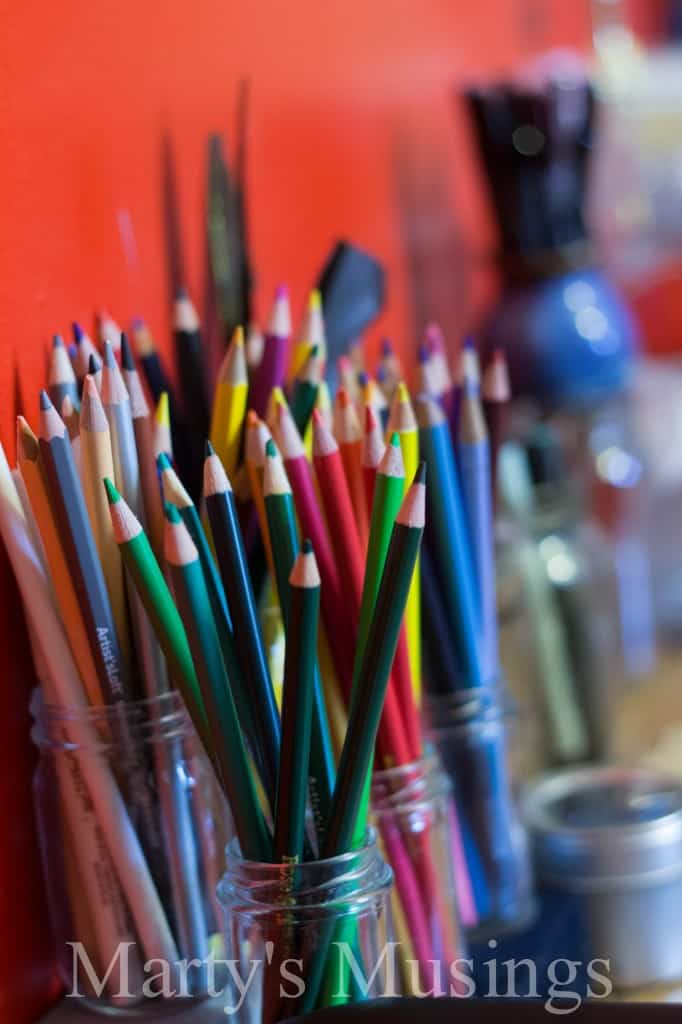 Still learning about wordpress but I wanted to share my Simple as That post for the week. (I link to Rebecca Cooper's party here.) My youngest son M is a budding artist. We're hoping that he will have his first art classes starting soon. He loves colored pencils and spent the afternoon organizing them into little glass jars.
And yes, those walls are slightly red 🙂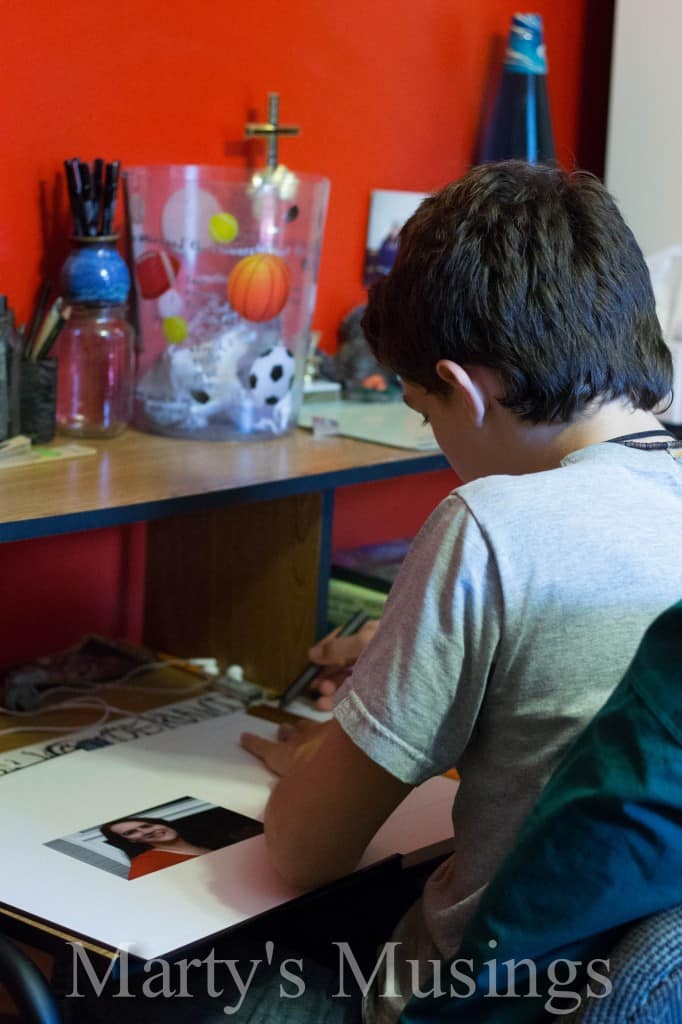 What do you think of his drawing of Johnny Depp's The Mad Hatter from Alice in Wonderland? I'm so proud of him!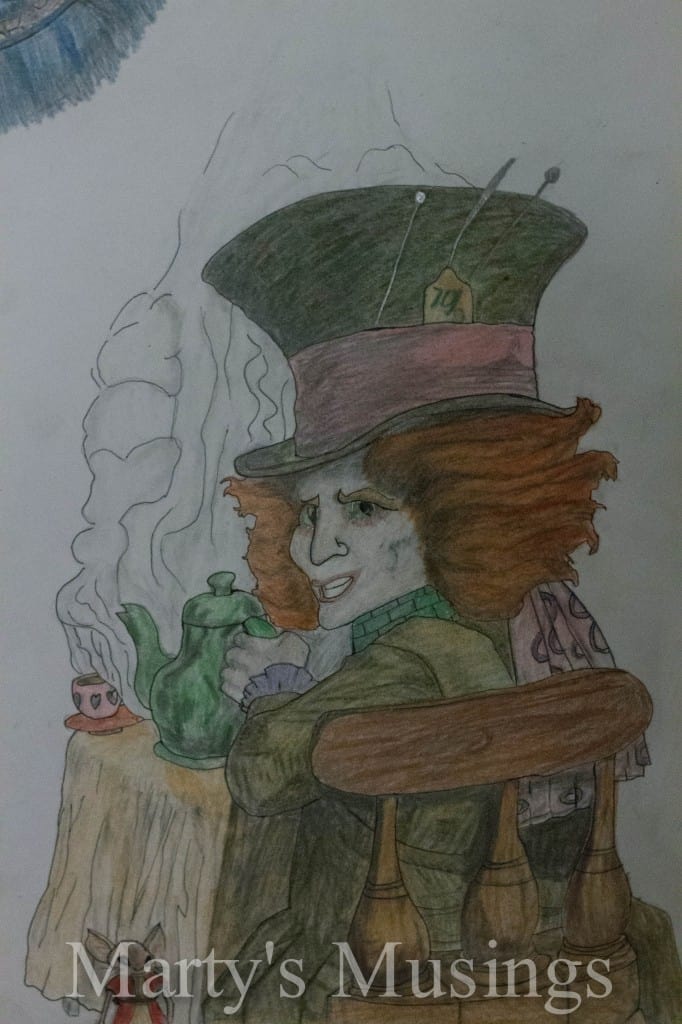 Linking with: