Styled by Tori Jewelry: Mix and Match!
This post may contain affiliate links which won't change your price but will share some commission.
Disclosure: This is a sponsored post written by me on behalf of Styled by Tori Spelling and Jo-Ann Fabric and Craft Stores for a campaign via The Blueprint Social. All opinions are 100% my own.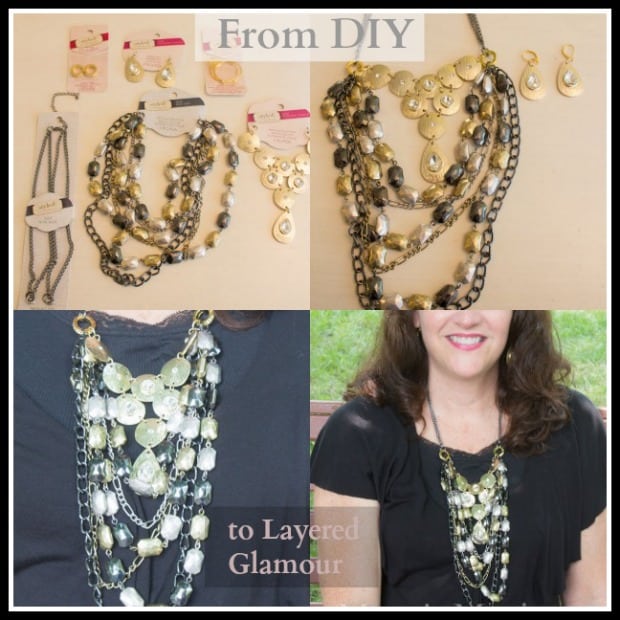 Recently I was given the opportunity to sample a product I've since fallen in love with, Styled by Tori Jewelry.
Yes, THE Tori. As in Tori Spelling.
Tori (you see, we're on a first name basis now) and Jo-Ann Fabric and Craft Stores are combining their talents to bring you some of the most fun jewelry ever!
I received the Natural Classics collection, part of Tori's new line of mix & match jewelry components.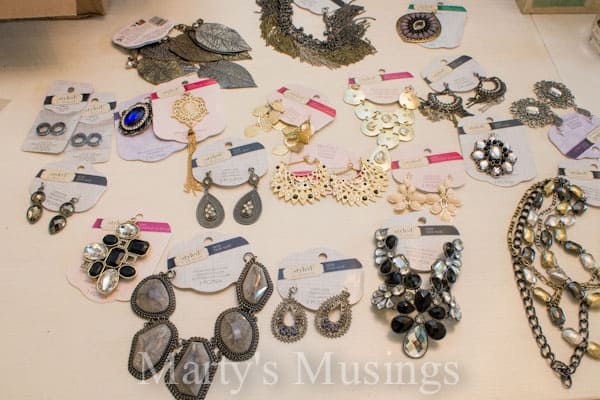 Did I tell you I have a teenage daughter? And that she now thinks blogging is the coolest thing ever?
Ummm, yeah. She was all over these jewelry pieces!
Since she's the expert in the family I let her do the easy part of assembling the various pieces together.
My job was the extremely exhausting chore of choosing the components!
I know. Some people are such slave drivers.
You really can't get much easier than these quick steps.
I chose 2 necklace bottoms, 1 necklace top, 2 earring findings, a pair of danglers and 2 connectors.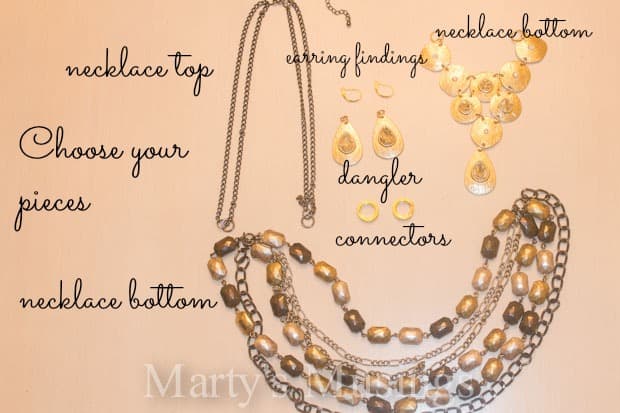 Join both necklace bottoms with a connector on both sides.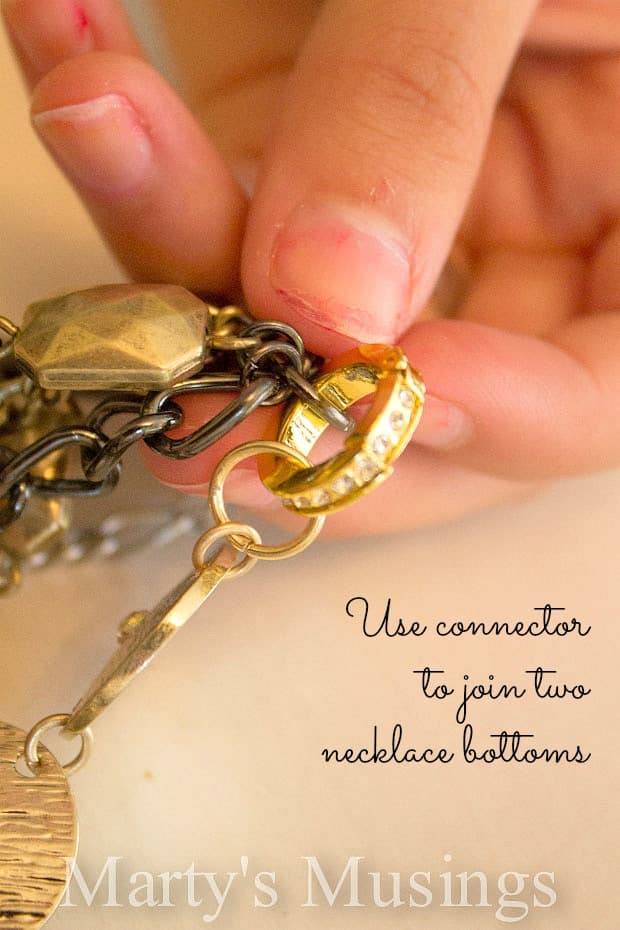 Add necklace top to necklace bottoms with the connectors.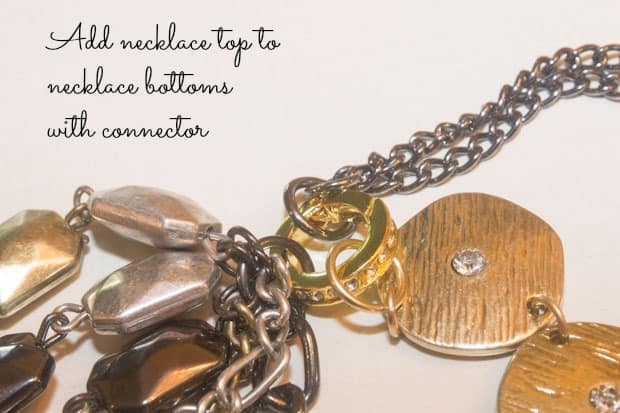 Add the earring findings to the dangler earrings.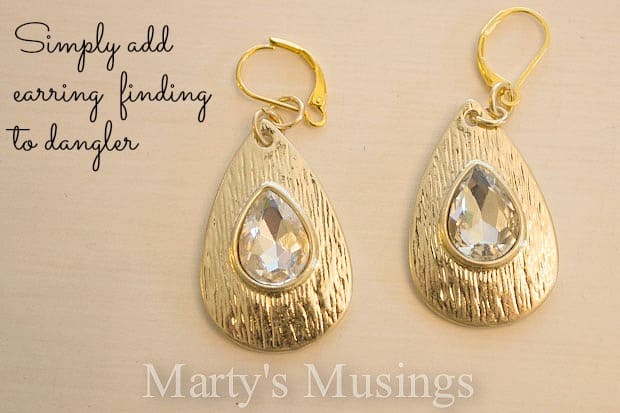 And you are done!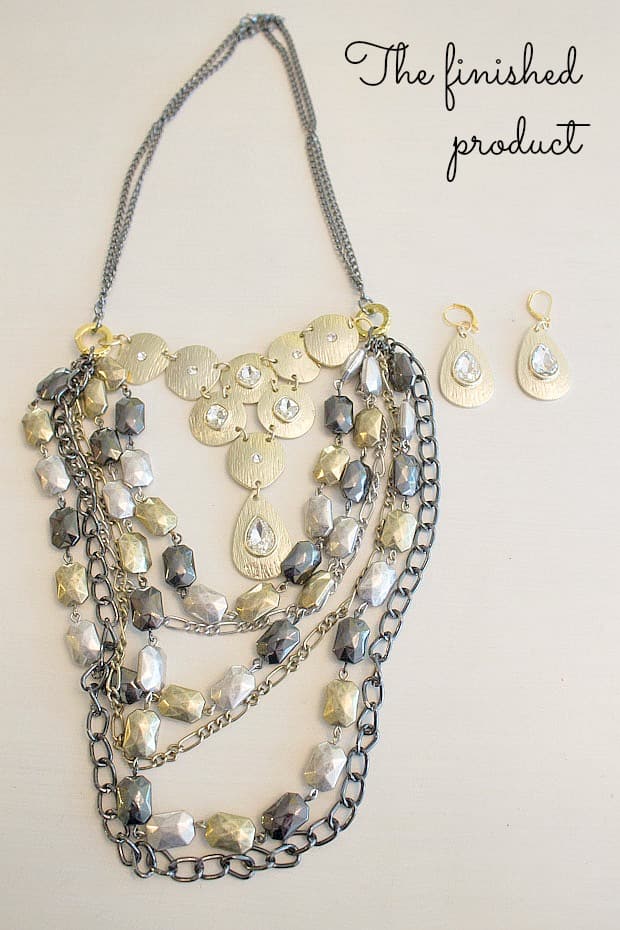 I chose to wear flaunt my gorgeous new necklace and earrings the next Sunday at church.
I knew everyone was coveting admiring the jewelry because I felt like a glamour girl wearing them!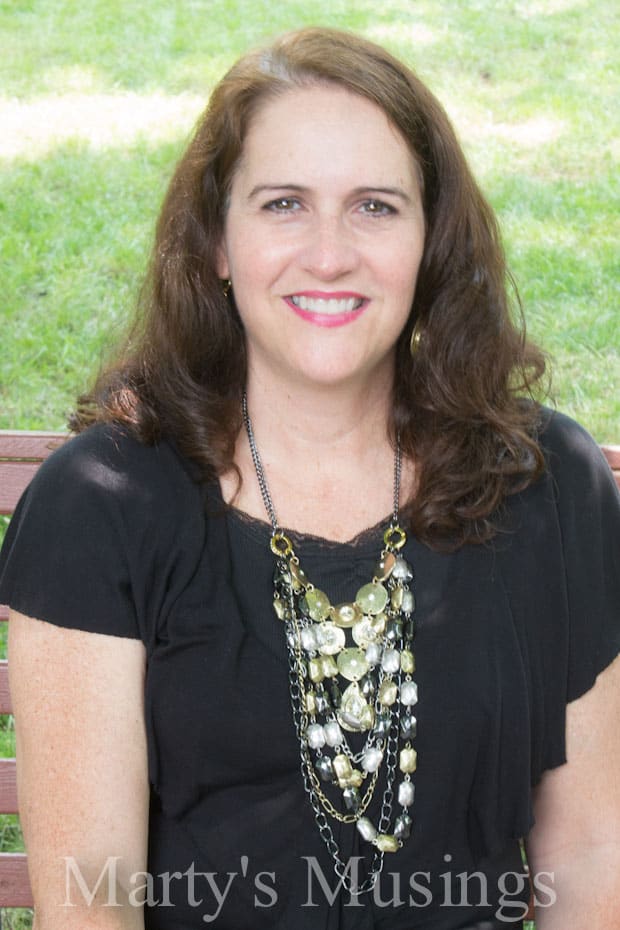 Here are just a couple of other pieces my daughter and I put together.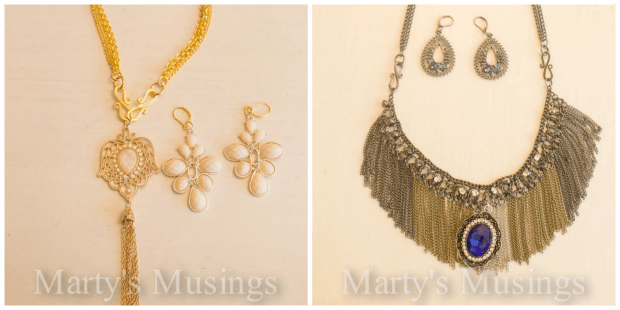 There are tons of additional jewelry pieces in this new collection with varying colors and styles that can also be mixed and matched with earlier collections.
And don't tell anyone, but I love bling! There was some serious bling going on in my house!
My daughter and I had so much fun trying to decide what we wanted to do next, but it wasn't until her older sister came home to visit that all out war began! I'm foreseeing some Christmas presents in the not too distant future.
Join Jo-Ann Fabric and Craft stores from June 3-20 for a chance to win a shopping trip with Tori Spelling! Grand prize is a trip to LA to meet Tori and 5 first prize winners will receive $100 in jewelry. You can go here to find out all the fun details!
But for now, check out these great social media pages to find out all the latest happenings with Styled by Tori jewelry.
Styled by Tori on Twitter
Would you like more ideas from fellow bloggers? Check out their posts below.