I have been a stay at home mom for the last 20 years, occasionally juggling part time jobs that also allowed me to be a full-time homeschooling mom.
More often than not over these 25 years as a mom, my life has completely revolved around the precious gifts God has given me.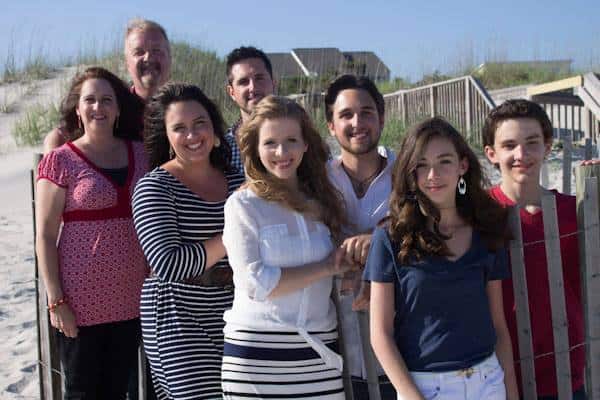 I have constantly asked myself what can I give my family that no one else can? What role do I play in mothering these blessings and how have I been both challenged, convicted and stretched?
I have sought obedience to God's call on my life to be a faithful wife and mother, raising children who love God and are committed to His church and our family.
I am so grateful for these many (many!) years of pouring into my family, this most important role of wife and mom.
As my youngest two are three years away from graduating from our homeschool, I have found myself transitioning into a new season of life.
I have pursued opportunities that have taken courage as I begin to see myself in a new light (and now with a new hairdo!)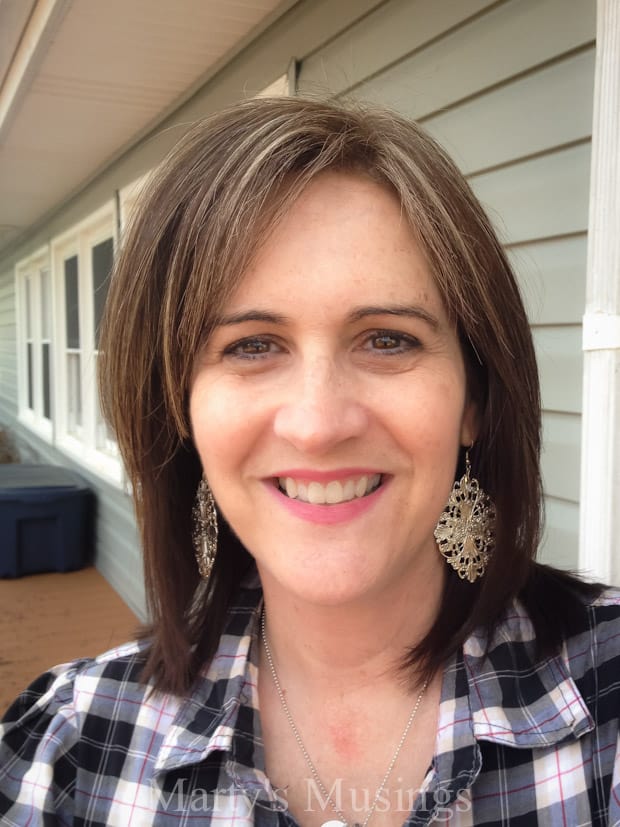 Blogging has blessed me more than I could have imagined.
I began writing Marty's Musings in 2008 as a way to connect with other moms and share our journey helping our adopted children heal the broken hearts that came from their wounds early in their lives. I was overjoyed to connect with other adoptive and foster moms walking the same road as our family.
As I began sharing our DIY projects I was excited to share with others how to add flair and customize their average home, limited only by their imagination and tight budget!
I found community with other likeminded bloggers, women who have become dear friends and trusted allies.
In 2013 I was selected as a Behr Paint DIY Expert and continued to share our love for Behr and the many painting projects we've completed in our home. My DIY painting contractor hubby has shared numerous handyman tips to help the everyday homeowner improve their home with a little bit of money and lots of elbow grease!
So what does a stay at home mom, blog, community and brand all have in common?
The passion to encourage…..
other moms to stay the course in loving children through difficult situations
other DIY'ers to take a chance and stretch beyond comfort to attempt new projects
other women to continue to hope and reach for unknown dreams.
I have been chosen me as a TGI Fridays Restaurant Brand Ambassador and will be sharing TGI Fridays passion and voice with my readers and friends.
Can you believe it?
From the minute I was chosen, TGI Fridays has treated me like a VIP, the same way I believe TGI Fridays wants to treat each and every customer; as valuable and important, with a story to celebrate among friends and family.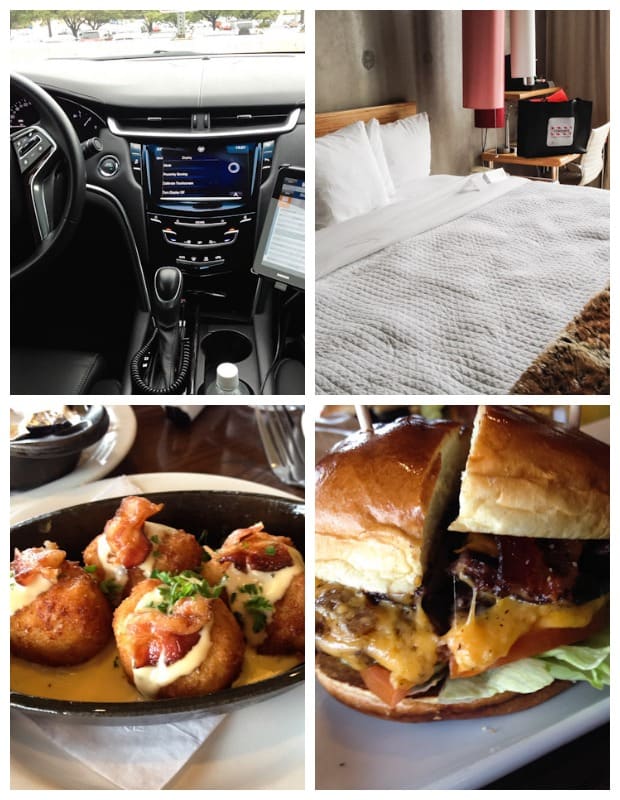 From the moment I was flown to Dallas and treated like royalty, I enjoyed learning about TGI Fridays and their passion for helping their customers celebrate everyday moments as well as huge milestones.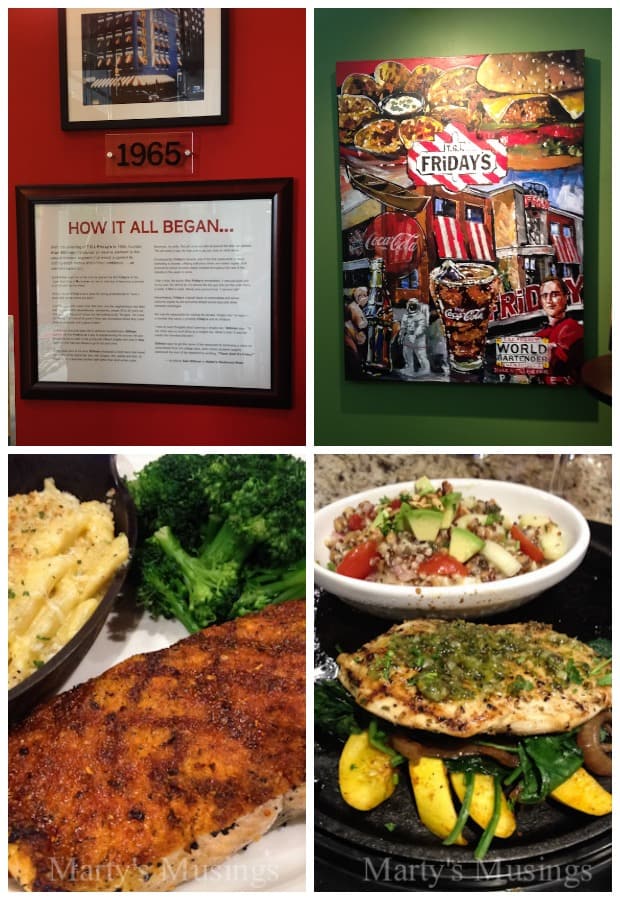 I am excited to be joining this wonderful group of bloggers to share a new menu (coming May 14th) as well as the fabulous offerings already available.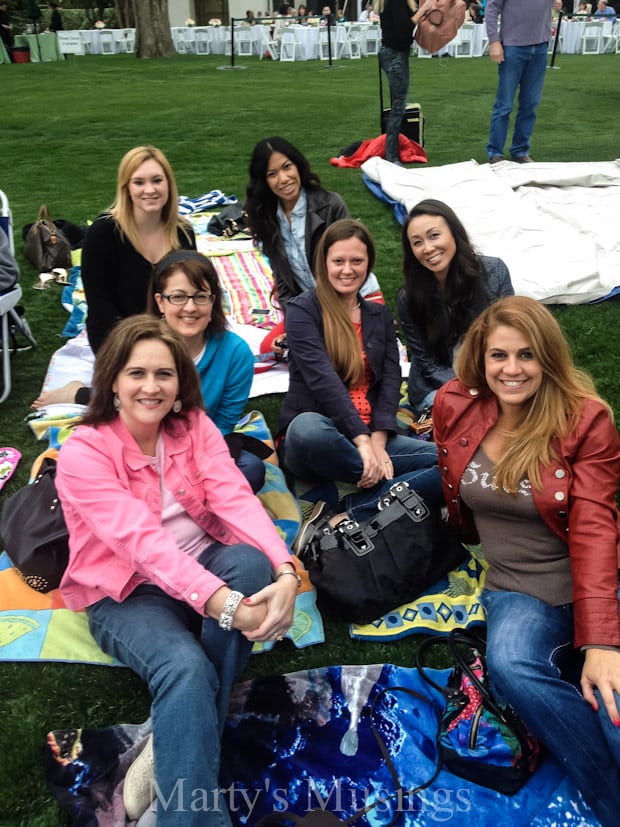 The best possible connections come when we enjoy those people that surround us, the gifts that make life worthwhile.
I hope you'll continue to be inspired as I embrace the opportunities that God has graciously placed in my path. I'll never stop valuing my role as a wife and mom but now I get to add a couple of more titles to my life resume!
Disclosure: I was compensated by TGI Fridays but all opinions are completely my own!